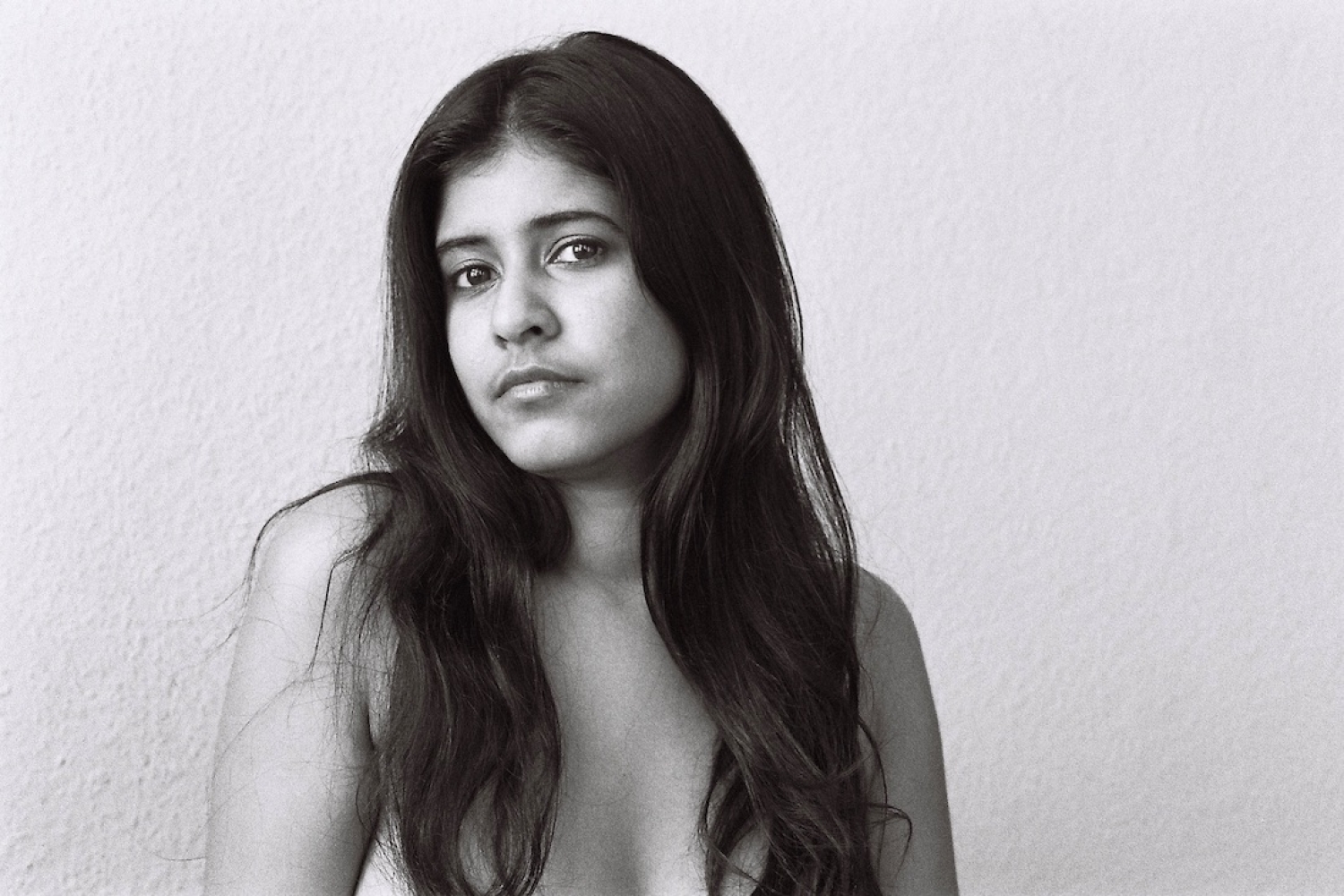 Neeraja, aka Naari, is a singer-songwriter from Delhi. She grew up in Bangalore, engaging with different art forms as academics never interested her. She'd fill up journals after journals while growing up and listen to tapes. 'When I used to see people singing, I was like wow, I want to be able to be where they are in their mind. Even when I sang in my small evening classes, I loved the way it took me out of the physical space, into myself in a way that nothing else ever did.'After a few attempts at being in various projects in Delhi, Neeraja was interested to see what was out there. 'I had heard that Berlin is one of the cheaper places to live in Europe and I signed up for a music course here.' In Berlin, she got the chance to expand her musical experiences, and completely reinvented herself.
Neeraja has just dropped a stunning debut single from her upcoming album. She tells us more about her music and the single below.
How would you describe your sensibility?
My music is quite eclectic. I have a pretty wide range, from soul music, to post-rock stuff, to more like ambient piano music. I'm just trying to stay true to my expression, without thinking about what genre I might fit into. What's important to me is the authenticity of my work.
What are the instruments you can play?
I play only to compose so I wouldn't say I could play for other people that well. But, yes guitar, bass and piano.
What influences you?
I love the vulnerability of artists like Fiona Apple, Billie Holiday and Joni Mitchell. The lyrics and poetry from PJ Harvey, Patti Smith and Anais Nin. I'm inspired to play guitar from artists like Nai Palm and Bikini Kill, since they never cared about how they played, they made their own chords, and that helped me to gain confidence in my guitar playing. I'm also currently listening to a lot of Alice Coltrane and Hania Rani, exploring the piano again.
Do you have a creative process?
I generally write about struggles, and about what I'm going through in that certain phase of my life. And usually, if I have a very strong feeling, I write the music and lyrics in one go, and it's always a complete work. Then I work on the song from there. Adding instruments, tweaking it in production, arrangement, et cetera. To get to that space, where I can dig something out, I sit for hours, with my guitar, with my piano, just playing.
What inspired Maybe, it's Love?
Well, it's a song I wrote when I was deeply in love with someone. The ups and downs of it, how it's easy to forget you're in love when you're in it because love is also the fucked up things, the darkness. It is about the euphoria you feel, the upliftment you feel, when you realise the true nature of it.
What's the story behind your stage name, Naari?
I wanted something that was close to my real name, phonetically. I also like that it means woman, but not like Aurat, like Naari — like some sort of idealised form of woman. A 'good' woman, as they say. I thought it would be fun to play with this idea.

Text Hansika Lohani Mehtani
Date 03-08-2022