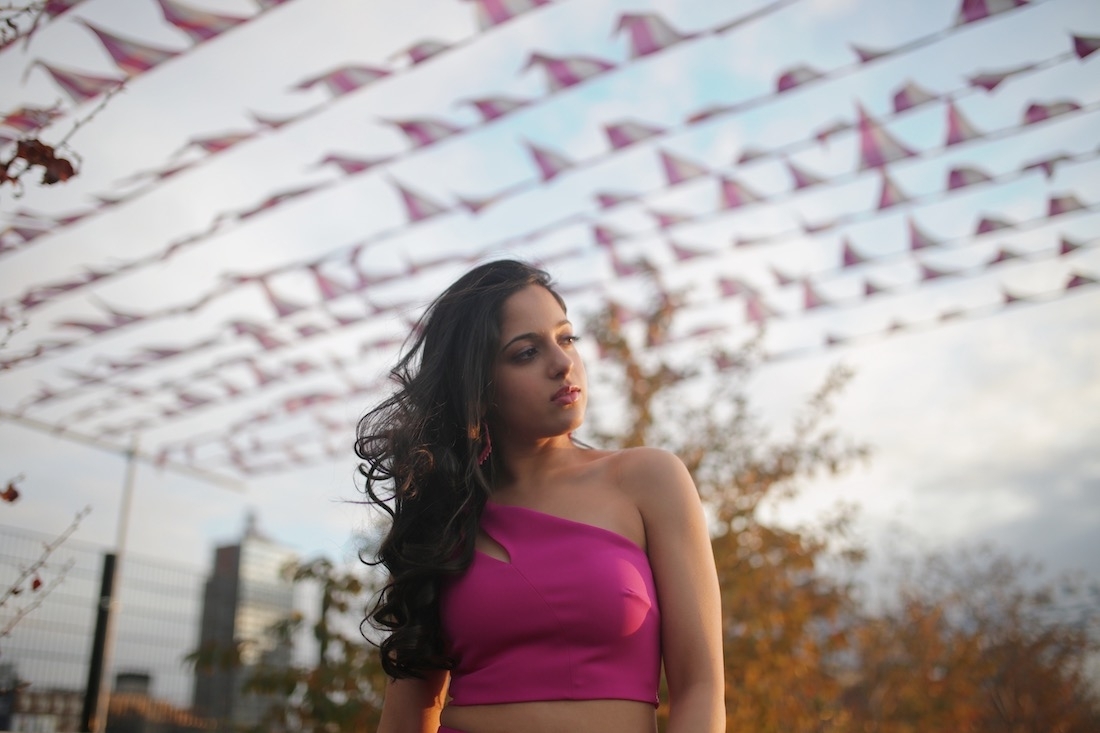 Name to know: Avanti Nagral
Bombay and Boston based musician, Avanti Nagral's music sits at the intersection of pop and soul. Recently her life has been all about balancing music and empowerment and also intricately tying them together. A graduate from a Hybrid Program at Harvard and Berklee, Avanti has always challenged societal norms through her music. She can sing in English, Hindi, Marathi and Punjabi and heavily draws inspiration from her background in Indian classical music. We got in touch with her to know more about her journey and music.

Can you tell me a little about your growing up years?
I'm just a girl who loves to create songs, stories and conversations! I spent my early childhood in the US and then moved to Bombay for middle and high school. I loved my school in the US. It was a Montessori, and the emphasis was on independence, play and curiosity, which I think shaped my way of thinking. I had so many dental problems growing up that for the longest time I wanted to be a dentist, so no other kid would have to deal with the same issues. Dentist turned into doctor, which turned into global health policy maker. Considering music as a profession was something that happened in my late teen years.
How did music happen to you?
My dad plays the tabla as a passion — he's a technology entrepreneur by profession — and my mom is pretty spiritual, so I grew up surrounded by the 'mahaul' of music. I sang bhajans and devotional music as a kid, and learned the Western classical piano and dance. I'm pretty sure that my first performance was when I was two, and my first stage show when I was three, as a ballerina. I was enormously lucky to have been exposed to a host of the arts so early in life, which made it easier to choose music as my primary art form, since I gravitated towards it so naturally.
When I moved to Mumbai, I started training in Indian Classical music under the tutelage of Dr. Prabha Atre, who not only shaped my musical journey and foundation, but also my relationship with my craft and humanity. I also participated in a lot of inter-school competitions, church music at my Christian school, and theatre performances both in and out of school, that influenced my musical background deeply. I learned that I loved being on stage, and performing was my happy place.
You've lived between Mumbai and Boston your entire life, tell us about how your time spent away from home shaped you and what still draws you back?
When I lived in Boston as a young child, I'd spend summers in Mumbai, and when I lived in Mumbai, I'd spend summers in Boston, so I'd constantly go back and forth. As fate would have it, I attended college in Boston too, so it felt very full circle! Unlike some of my other peers who, when they moved, only stayed in that country, my constant back and forth, which increased as I got older, helped me stay deeply connected to both countries, feeling like I had two cultures I could relate to, and that I also couldn't fit into either. I think it's been a strength and a learning experience at the same time.
You were the first to graduate from Harvard and the Berklee College of Music in a new hybrid program, can you tell us a little about it?
It's a dual degree program where you get a Bachelor's degree at Harvard in any field of your choosing (I studied Psychology and Global Health/Health Policy), and a fifth year Master's degree at Berklee. However, during your undergraduate years, you get to take classes at Berklee and get the same privileges as every undergraduate student there, like access to practice rooms, studios, professors, et cetera, so it truly is the best of both worlds!
I had the opportunity to learn from the best coaches at Berklee, and some of the finest minds at Harvard, and both challenged me in such beautiful ways, deepening both my right brain and left brain skills. I was constantly back and forth between the two institutions too, which gave me a unique perspective in appreciating both, and applying expertise from one to the other as well. For example, I convinced one of my Harvard professors to let me write a song for a final project, which was a really cool way to think about the academic learnings in a class on women's empowerment and hysteria, and how to make that pop and relatable.

You thoroughly studied classical music and then merged it with contemporary music. What inspired you to do that?
I received a grant from Harvard to carry out this research, and got to record with some incredible instrumentalists in South Asia. It was super important for me to be able to do that because of my own background in classical music, and the fear that aspects of our rich and cultural musical heritage are dying. I was the odd one out in my school for learning classical music and I understood why my peers didn't appreciate it, simply because they weren't exposed to it! Thus, figuring out ways to merge aspects of that with my music became a small personal mission — a harkat here, a tabla there, a taan in the composition. To introduce some of these elements and yet be contemporary and relatable.
As a musician, how would you describe your sensibility?
A lot of my musical background draws from inspiration that connects to something higher. So to me, it's important to have a connection to an emotion or a soul. My sensibility is fairly pop-oriented, but with a tinge of soul.
Subjects like love, longing, relationships dominate your music. Have you done that consciously?
As artists, we draw from our personal lives, so a lot of it is based upon that, and it just so happens that these subjects are both personally and universally relatable. No matter what the song is about, it's important to me that it has a message, delivered either lyrically, musically, or visually, and it makes you feel something. It can be an emotion, a story arc, a feeling of inspiration, but whatever it is, it makes you feel.
Generally, what inspires you to create?
I believe everyone has a voice and a story that deserves to be told, and as a creator/storyteller/artist, you have the ability to share your own, but also those of many others around you, and deliver important messages. I know I've been afforded many privileges, and part of what I see as my responsibility towards them is using those gifts and privileges for good.
How do you use your platform and voice to work with global initiatives in the environmental and health sectors?
Building off of my last answer, one of the beautiful things about being an artist is the platform that comes along with it. No matter how big or small, it amplifies your voice (both literally and figuratively), and to me, it's incredibly important to talk about things that matter, especially in ways that we can all relate to. Part of the reason why I switched my career aspirations from 'global health person who utilizes the arts' to 'artist who talks about health and the environment' is because I realized the impact I could personally have with the latter, while also doing something I love.
As an artist, what issues or themes do you feel most compelled to discuss or share in your music?
A lot of my audience is pretty young, and a lot of what I create often feels as if I'm creating for a younger version of myself. I know I wished I had people I could look up to and relate to at that age, who cared about the things that I did, and so if any of my work is able to do that for someone else, I feel incredibly honored. That is why it is so important to me to create music around things like mental health, gender equality, consent, society and so much more, while still trying to keep it relatable and consumable.
Any awards/achievements that you would like to mention?
It's been cool that my musical and creation journey has allowed me to speak and perform at the United Nations, be nominated for pop artist and song of the year at the Boston Music Awards, and perform on incredible stages. But for me, the biggest 'achievement' is the community we create together. I'm extremely invested in building this community and trying my level best to make sure people feel seen and heard and validated.
What are your artistic plans in the near future?
I have lots of surprises up my sleeve for this next year! Songs in different languages, an EP, some fun audiovisual projects, lots more YouTube, and more that I can't reveal at the moment, but if you'd like to be a part of the journey, you can come say hi at @avantinagral pretty much everywhere!
Text Hansika Lohani Mehtani
Date 22-02-2021