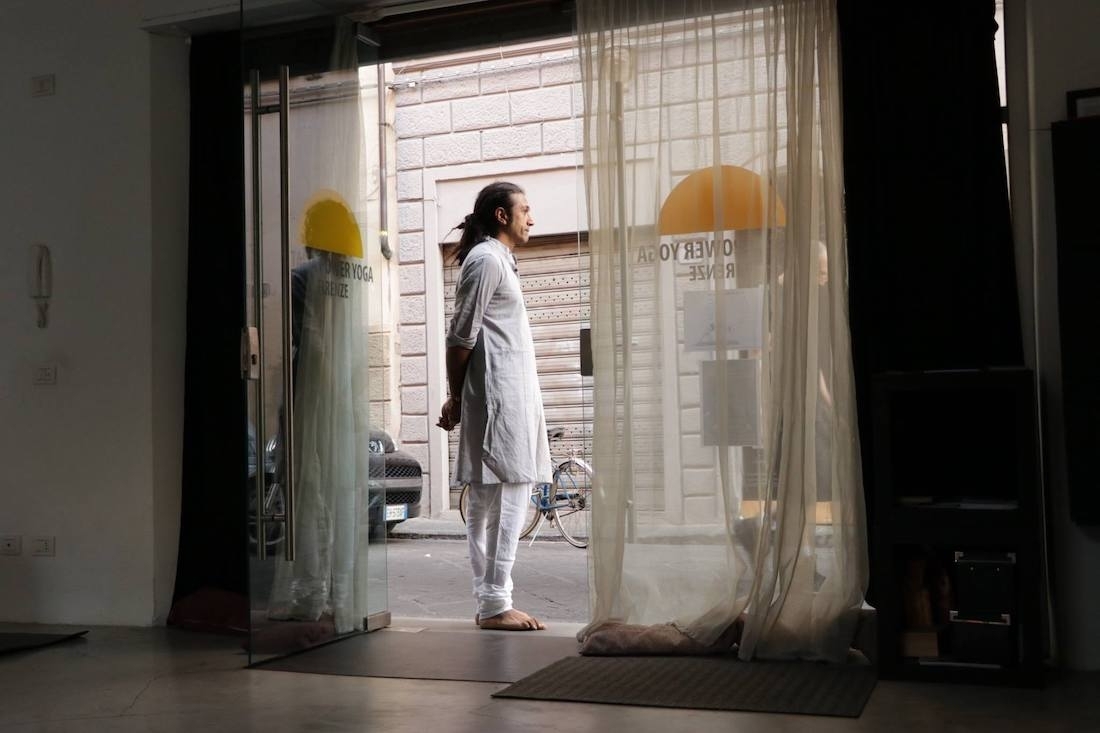 Nikhel Mahajan
The Power Of Sound
'There are no boundaries and nationality when it comes to music; it is the language of the soul. I feel if there is one true force in the world, it is music. It unites us, uplifts us and guides us through difficult and joyous moments. My hope and prayer is that the listener feels relaxed and is able to experience a few moments of silence and inner peace when listening to my creations.'
Nikhel Mahajan, who is more popularly known as 'Sattyananda', began his journey as a musician in 1997. Everything that has followed since, has been very organic. Through sound, he has been able to heal more people than he could have ever imagined. In an in-depth interview, he tells us what his purpose is as a musician, about Nada Yoga, his foundation and how the power of sound is crucial to our being.

The Journey
When Platform and I connected in 2006, I had just released my first album and the independent music culture in India was just about starting to find its roots. As an artist back then, one ended up having to create one's own events to get his/her sound out there. Audio Aashram was a result of that effort. By the end of 2009, we found ourselves completely immersed in the event culture. We were creating opportunities for some of the future leading alternative artists of the country, and we were bringing international talent and managing multiple venues and events.
By 2012, there was a complete market for alternative music, lifestyle and culture. Sometime, at this point, as an artist and creative director for Audio Aashram, I felt it was time to move on from the chapter of hosting and making party music. I wanted to do something deeper and more meaningful with my music. To be honest, it was a difficult time and it took me almost half a decade to find my niche.
As
Audio Aashram
, we now focus on conscious entertainment for people where we share music for inner peace and relaxation. We hold sound healing workshops and meditations, create spiritual immersive multimedia events, and work with Indian classical musicians to create content relevant for the 21st century. So,
The Nada Yoga Foundation
was a natural progression. We set up our foundation in 2017 with the
sankalpa
to Serve. Meditate. Realise
A session at Khushi Girls Home
The Music
What drives my sound is a desire to constantly be in a relaxed and contemplative space. I love sitting in silence. There is a certain presence that you feel when you are completely in the moment, without any distractions. It's difficult to put it into words; making music takes me there. What inspires me is the play of life, how everything in this universe is connected and completely in sync with each other and yet, so beautiful and unique. For me, music is like that. There are all these different individual elements with their own unique characters, yet living one life as a song.

The Nada Yoga foundation
The idea of starting a foundation came to me while I was touring Europe, holding my meditation workshops. It was the summer of 2016. I was in the middle of a workshop in Paris, when suddenly I had this feeling that I needed to share my workshops with people who could not afford the luxury of attending spiritual wellness activities. I realized that maybe they needed it more than the people who could pay.
As the tour progressed, this feeling became stronger. Once I came back to India, I spoke to my team at Audio Aashram, and we got down to connecting with schools for the visually impaired. I wanted to work with them first. Their sense of hearing is so sharp, that I felt that they would respond to the sound healing sessions naturally. That's how the foundation took its first steps.
At the core of our foundation is a vibration, a sound, an experience that we hope to help guide as many people. We feel that if an individual is operating from a relaxed and peaceful space, he or she will only add joy and positive energy to the collective experience of life.
Today, the Foundation has conducted over a thousand workshops with various NGOs and underprivileged sections of our society. In 2018, we started a program called Food Seva, where we adopted 400 children from the slums of Faridabad. Through this program, we provide the children with a healthy midday meal, every day. The meals are provided in the schools, which are run by another NGO for informal education.
The children never came to school earlier, but now because they get a free meal, they make it to the school every day. We are also working with organisations like Can Support, National Association for the Blind, Khushi Rainbow homes for orphan girls, Rain Basera homeless shelters, Old Age homes, SPYM centres for addiction and a host of other organisations.

Sound Healing Meditation
Sound has been used as a method to heal and calm the self since time immemorial. Today, even science is working with frequency and vibration to cure diseases like cancer and brain tumours. Nada Yoga is the yoga of vibration and sound. It is a practise of becoming aware of the physical and psychic sounds that your body makes. Everything that keeps us alive is making a sound: our heart, our lungs, our digestive system, the flow of energy throughout our body, the flow of our blood; even our mind has a sound and our thoughts, they too are sound. These are just the physical sounds, the psychic sounds are another level – sounds, which are created without any activity.
So, if we were to look at ourselves from this perspective, we will understand that everything in this universe has a sound, a vibration and hence, there must be a collective sound and a collective vibration. This collective vibration was given the sound AUM by the ancient sages. Once you break AUM down to the individual sound, it has three parts: AAAA UUUUU MMMMMM.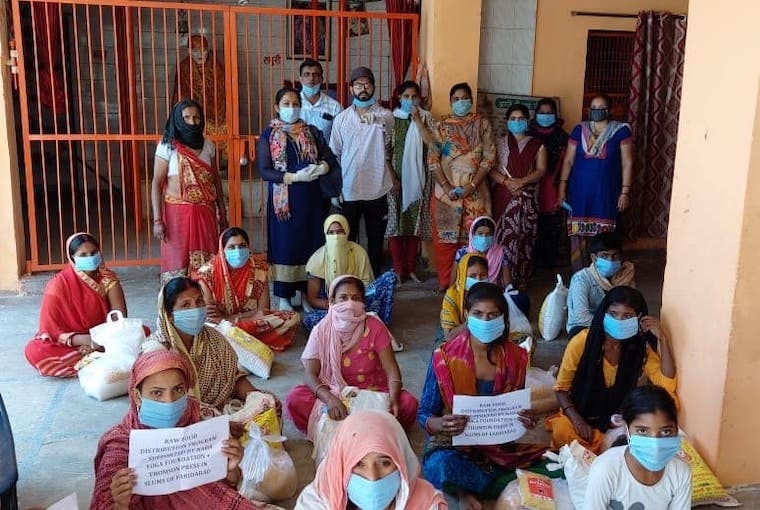 The Lessons
As an artist my life lessons are learned in the studio, I draw a direct connection between life and music. When making music, you learn to accept, to surrender, to trust, to search, to explore, to commit and to give all to capture something meaningful. The same principles apply to my life. I know for a fact that making music has opened up a vast space within me, which I could not have tapped into, if I was doing something else with my life.
At Audio Aashram, what I have learnt is that as an organisation it is important to do what you believe in and what drives you. It's important to make money as everyone needs to pay their bills, but it's more important to do what truly makes you happy, as the rewards of that are far more satisfying than having an X number of money in the bank.
As the founder of The Nada Yoga Foundation and as a teacher, what I've experienced is that there is no greater joy than the joy of sharing. There is a very beautiful feeling, an emotion that grows within you when you extend yourself and share with others without expecting anything in return. This emotion cannot be felt in any other way. If there is a juice that I would like to drink every day, it would be the juice of SEVA.
In some sense, it's selfish, as it makes me feel really good doing the work I do under the foundation. What I've learnt is that everyone in this universe needs love, needs peace of mind, needs to be acknowledged. We are all the same at a cellular level and we all need each other to make this experience better.
The Pandemic and beyond
As soon as the lockdown was announced, our first concern was how to get food to the 400 kids that we are responsible for. Our teams got back to us and informed us that due to the lockdown, even the families of these children didn't have any food to eat. Suddenly, we were looking at a figure of over 2000 people, and we were now responsible for providing not one meal, but three meals a day. To take on the responsibility of supporting over 400 families was a commitment. As a small independent organization, it seemed like a herculean task.
By the third day of the lock down, we were sending raw food rations, along with masks and soaps for a whole week to these families. We were committed to taking care of them through the lock down, so that they didn't leave their homes or start walking back to their villages. Post the lockdown, we ran our first Food Seva campaign to raise money for this cause and by the grace of the universe and support of so many different people, we have just taken on another basti of 50 families. We hope to take care of these 450 families, till things get back to normal.
Regarding our sound healing sessions, we are in discussions with the various NGOs to find a digital solution to doing the workshops. Even though technology will solve the problem of sharing the workshops, it will never make up for the one-on-one interaction we shared with all the people we were working with.
What I really hope is that after this, as a species, we can truly learn to appreciate mother nature, appreciate all the little things we took for granted and truly appreciate our freedom. I hope we can find the spirit to move beyond this chapter, spread peace and good vibrations, so we can take the masks off and bring the smiles on everyone's face.

Text
Shruti Kapur Malhotra