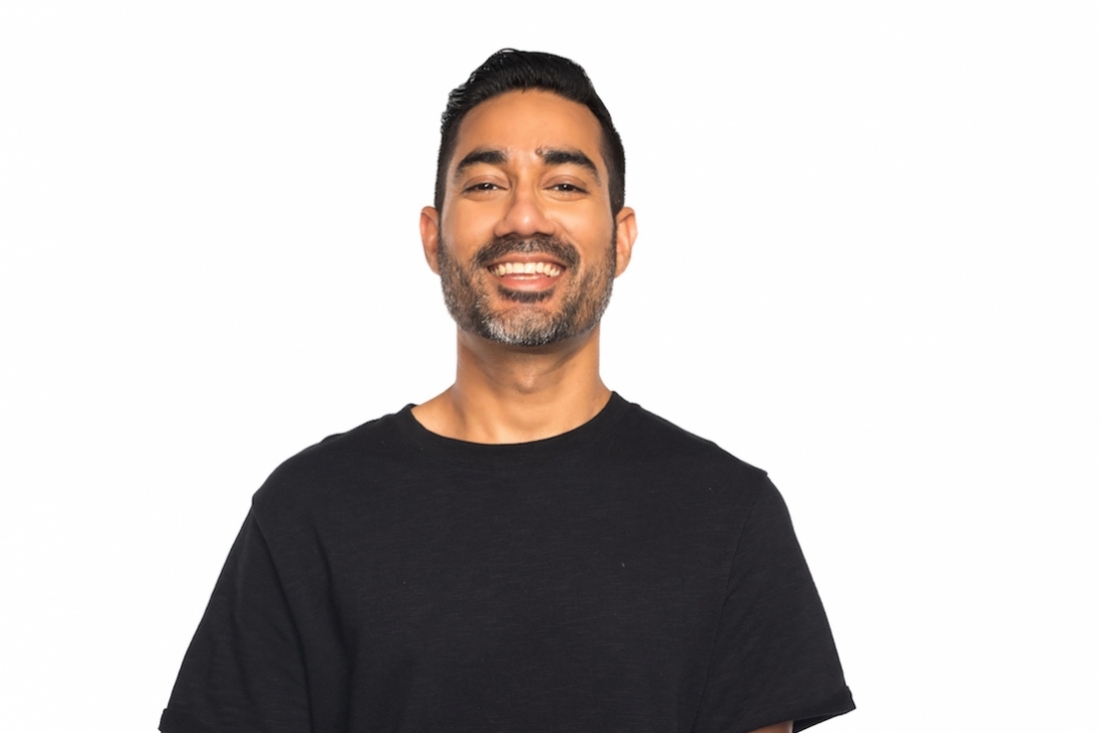 From your beginnings as an electronic musician with Bandish Projekt, to selling out stadiums and releasing albums with a procession during Ganesh Chaturthi in Mumbai, your story is as inspiring as it is fascinating. How would you summarize your journey?
It's been a pretty incredible ride to be honest. A lot of people think of Nucleya as some kind of overnight success, where I put a few albums out and just exploded. That's actually not the case, I've been DJ'ing and producing since the late 90's so this is something I've been doing for 20 years. I've had incredible experiences doing what I doo—from epic highs of playing to thousands of fans, to massive downs where I wasn't able to earn a living from music. All said and done, the journey has been formative. It's who I am as a person, from being young and in a band to being married to becoming a father. My musical journey has really shaped who I am as a person.
Music is far deeper than just entertainment—what emotion does it evoke in you?
For me, it would be impossible to pinpoint one emotion. It's definitely an intense mix of emotions, but with some certainly occurring more often than others. I think the emotions I most closely associate with music are excitement and exploration. There's so much to be delved into creatively that I never feel at a loss when I sit down at my laptop to make music. There's a feeling of endless possibilities every time I sit down to create.
Legions of crazed fans chant your name everywhere you go, lining up in hundreds to get a glimpse of their hero, and be the first to acquire tickets to any show you play. Recently, this has become a daily phenomenon. How do you keep sane among all this craziness?
I live in Goa haha. But jokes aside, that's a very different life from my private life at home with my family. At home in Goa with my family I am extremely mellow and private. I don't let any of that craziness affect my family life. At home, I still have to go vegetable shopping, drop off and pick up my son from school, pay the electricity bill etc... Just everyday normal life. Then when I leave the house for a gig and it's time to work, I sort of switch into my Nucleya personality. I think my private family life at home in Goa is what that has kept me grounded.
How have you evolved as a musician over the years?
Earlier I used to think that the more complicated and complex you made the music, the cooler it was, more and more people would identify with it as fresh and exciting. The older I have gotten and as my musical journey has progressed I have actually realized the truth is actually the opposite. The simpler I make my music, the more people connect with it. Earlier I used to make crazy IDM/breakbeat/experimental music but now I write electronic pop songs. So for me, my musical journey has actually been stripping things away and making things simpler. It's enabled me to connect with a far wider audience while still maintaining the sound of Nucleya.
In a largely Bollywood soaked soundscape, what does it take, to take the reins of dance music community and completely revolutionalise the experience of it?
To be very honest, I never set out to do that. I never analyzed the musical landscape of India and decided I was going to be the guy to revolutionize it. That was never the intent. As the years have progressed, since I started releasing music as Nucleya, it's been incredible to watch the dance music community change organically. Audiences are generally open minded in India, especially young people and they are usually willing to check out something new. Because we give all our music away for free, it spread quite rapidly and that ease of distribution and people hearing the songs everywhere is what has brought about that change within the dance music community. People just liked the music.
In your opinion, what are some of the biggest strengths and weaknesses in the context of EDM festivals and gig in India?
I think the production of Indian festivals has gotten really great. Most Indian festival productions are on par with what is happening internationally. Also, we regularly have international artists coming down and headlining festivals and/or club tours regularly across the country. So artists are pretty on point too. The weaknesses, or things that frustrate me, are the archaic laws that pertain to licensing and permissions. The police still regularly show up and shut down our gigs and that is always a frustrating experience. It also makes it very difficult for the promoters and festivals themselves because these complications introduce a factor of uncertainty, which makes it difficult for the organization to take on bigger risks and scale up.
Where do you go from here? Are there goals yet to be met?

Absolutely! I've just gotten started. We have a few big international collaborations coming out this year and of course the next album in October 2018. I will also be ramping up my international touring and playing a lot more abroad and taking the Indian sound to newer audiences across the world. I also want to do more within the Indian Film industry, I think there's a lot of scope for innovation and introducing newer musical styles. So hopefully over the next few years, I'll be able to check a few of these off. But really, it feels like the journey has just begun.

TEXT Hansika Lohani Mehtani