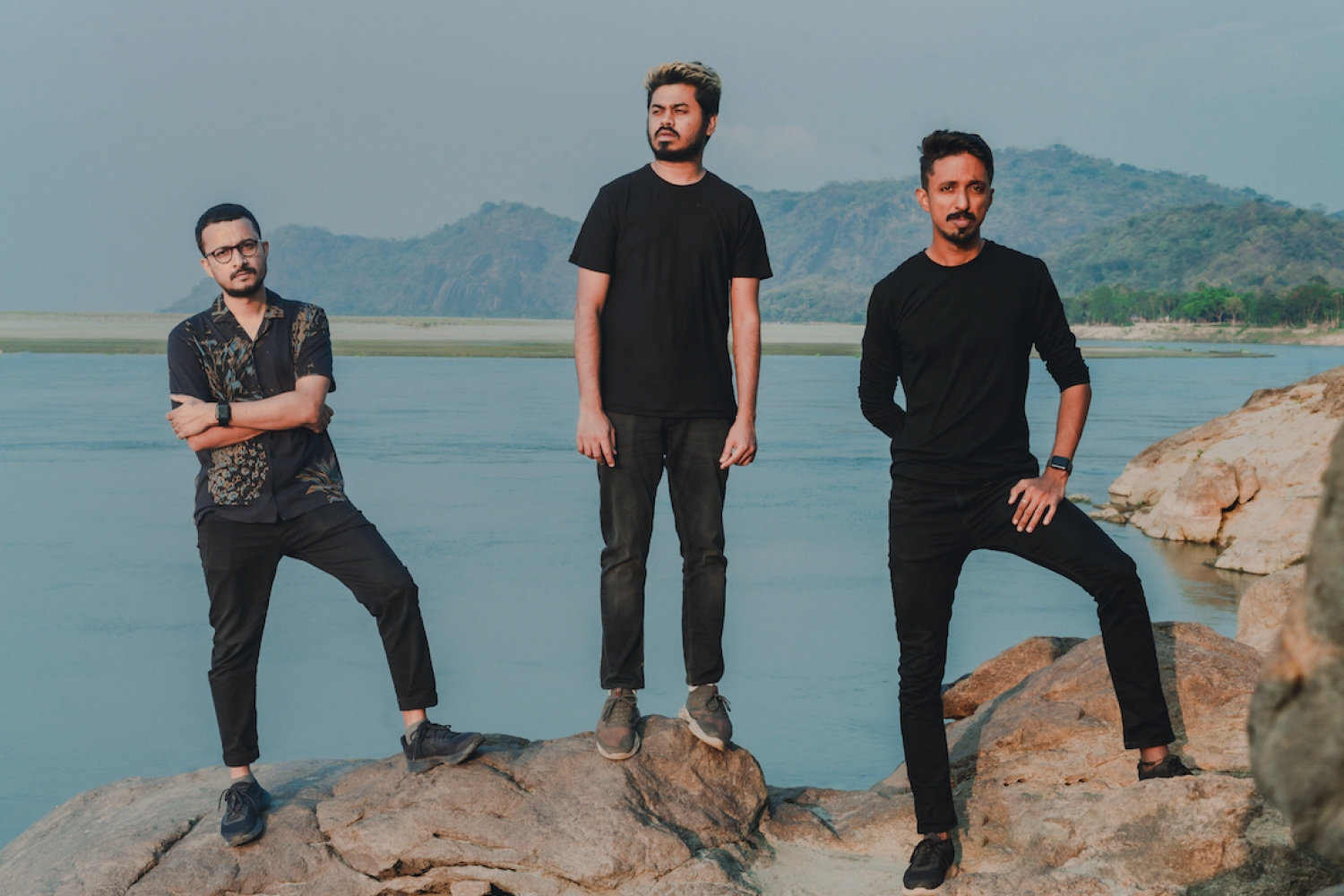 When the band, aswekeepsearching, dropped their debut album Khwaab, their sound was unlike anything India had heard before. The three boys have clearly carved a niche for themselves by fusing post-rock with Hindi vocals. An experimental band, always setting aside conventional norms, their collaborations are chosen to suit their vision and style. Their latest one is called Ovotaar with musician Shankuraj Konwar, who is known for his soulful compositions. It's a beautiful song calling upon the almighty to open our minds beyond boundaries.
The band breaks down the song further below:
The Collaboration
The band and Shankuraj got to know about each other via the Internet. We happened to come across a video interview on
YouTube
where Shankuraj spoke about
aswekeepsearching
. Back in January 2021, Abhi Saikia, a prominent electronic artist and producer in the North Eastern music circuit, and a good friend, got in touch with Uddipan with excitement, suggesting that Shankuraj and the band have a collaboration. Thanks to Abhi's introduction, Uddipan and Shankuraj ended up getting on a call and realised that they share the same hometown — Jorhat in Assam. So they ended up connecting on childhood sentiments. That was the starting point of this collaboration. Then the whole band got on a call together with Shankuraj, instantly connected and were very excited about how to go about it further.
The opportunity for this collaboration was brought about through
No Binary Records'
crossover format shows, which allowed Shankuraj to join us on stage for a couple of songs during our performance at their festival,
FUSEFEST
, held in Guwahati in March this year. After that exhilarating performance, it was only natural that we would work on a release together.
The Sensibility
For this collaboration, we worked using the base structure of our song Glued from our last record Sleep. We had several Zoom calls, planning and ideating on the approach. We exchanged several ideas, both old and new, but what we really connected well with was an idea Shankuraj tried out on Glued. From there, we took the song to our instruments, reimagining and trying out new arrangements keeping vocals in mind, adding new instrumentation, layering, harmonies and ambiance. After we received the vocal scratch from Shankuraj, we knew what we can further do to the song to make it sound Ovotaar. Lyrically, Ovotaar speaks of a protagonist, praying to the almighty to revisit the human realm in the form of an 'avatar' and purge all darkness and chaos therein. This conceptually spoke to all of us and we spent the following months fine-tuning.

The Process
It was such an easy and fluid process. A very out-of-the-box collaboration. Everybody knew exactly what they wanted the sound and the vibe to be. The only hurdle was that we never had the opportunity to meet and jam out ideas after the Guwahati show, owing to the second wave of Covid-19 affecting the country. Sambit handled the arrangements, Uddipan the vocal and guitar tinkering, and Robert reshaped the bass and its movement with the drums. Each of us had to work on parts, record and exchange ideas and feedback completely remotely, but we pulled it off and the entire team behind this release is very happy with the result. Every moment of this process has been precious.

The Future
While we are laying the groundwork for our fifth full-length release, we have a lot of content, more releases and more collaborations in the making — it's an exciting time.
Text Hansika Lohani Mehtani
Date 07-09-2021