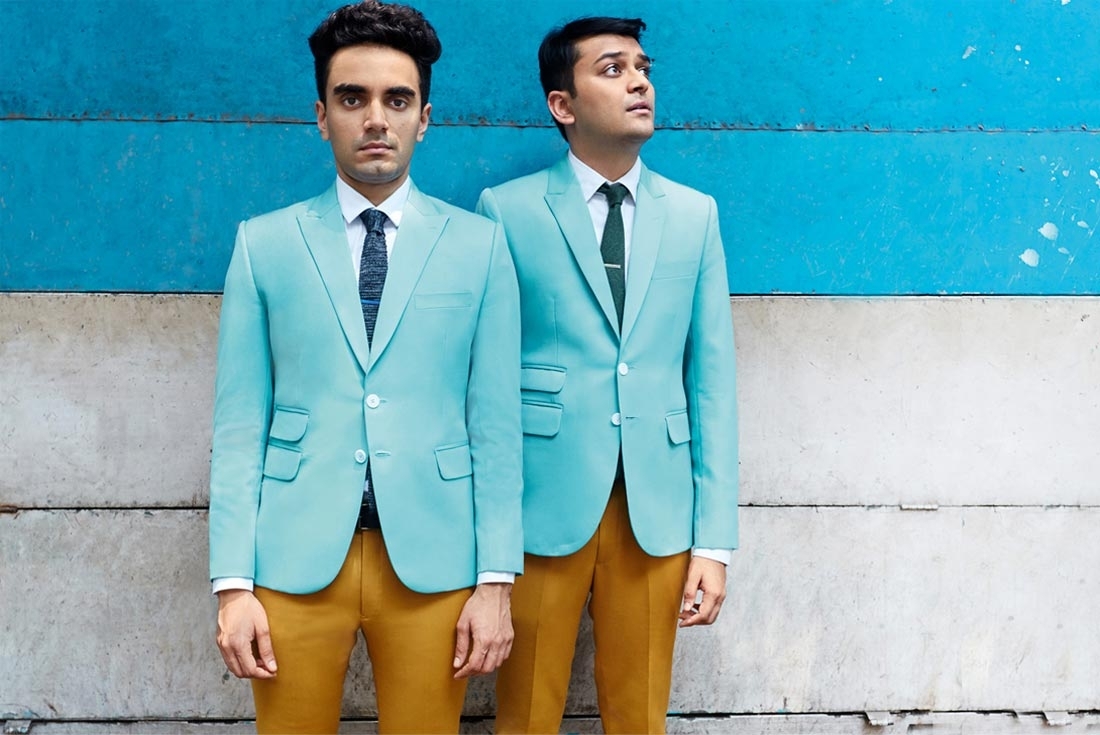 They're friends, enemies, neighbours, brothers. They wrestle, play table tennis, make music, eat, think, roam the streets. Parekh has been making music under his name and Jivraj too has carved out himself well as a percussionist. Recently they gave their six-year collaboration a new, shorter moniker; Parekh & Singh. Their recent sweet folk-inspired track took the internet by storm and has clocked close to three lakh views on Youtube. Its delightful colour palete and peculiar sensibility is making it the talk of the town. P&S tell us more.

When did you guys first meet?
We met in 2008, some common musical friends introduced us.

Individually, when did your interest in music begin? Tell us the story and your first memory of music.
This answer could fill a book. The short answer is that music has always been an element of our lives, our parents were always active and passionate fans of music. So, listening to music subconsciously was a feature of our childhoods.
What informs your sensibility as a musician individually?
We are first and foremost interested in design in all things artistic – music, food or movies. We like a good script, a good story, a good evolution. The journey attracts us.

You've been recently signed up by a big UK label that no one knows the name off. Tell us about how it all panned out and what are they bringing on the table for P&S.
The label is Peacefrog, home to Jose' Gonzalez and Little Dragon. We just sent them an email and they got in touch soon. It's been great so far, they're helping become a truly relevant international act. The machine of the industry is in swing.

How important do you think are the aesthetics that one creates around the music they make?
Aesthetic is pretty much all that matters. Everything else serves it.

I read in an interview that P&S like messing around with the notion of you not being called Indian musicians. Tell us a little more about that.
We are musicians from India. We don't play Indian music, just like Tame Impala is a band from Australia that does not play aboriginal music. The distinction is in practice, not theory.

What is your music sensibility like as P&S?
It will be more wholesome, focused and playful !
You both are from the Salt Lake City, what are the acts you follow from there and what's your take on the city?
It is the city that only sleeps. Its home.

What's the way ahead for the duo?
More music, more videos and playing across the world.

You can watch the video above; and click here to get directed to their page for more information.



Text Hansika Lohani Mehtani