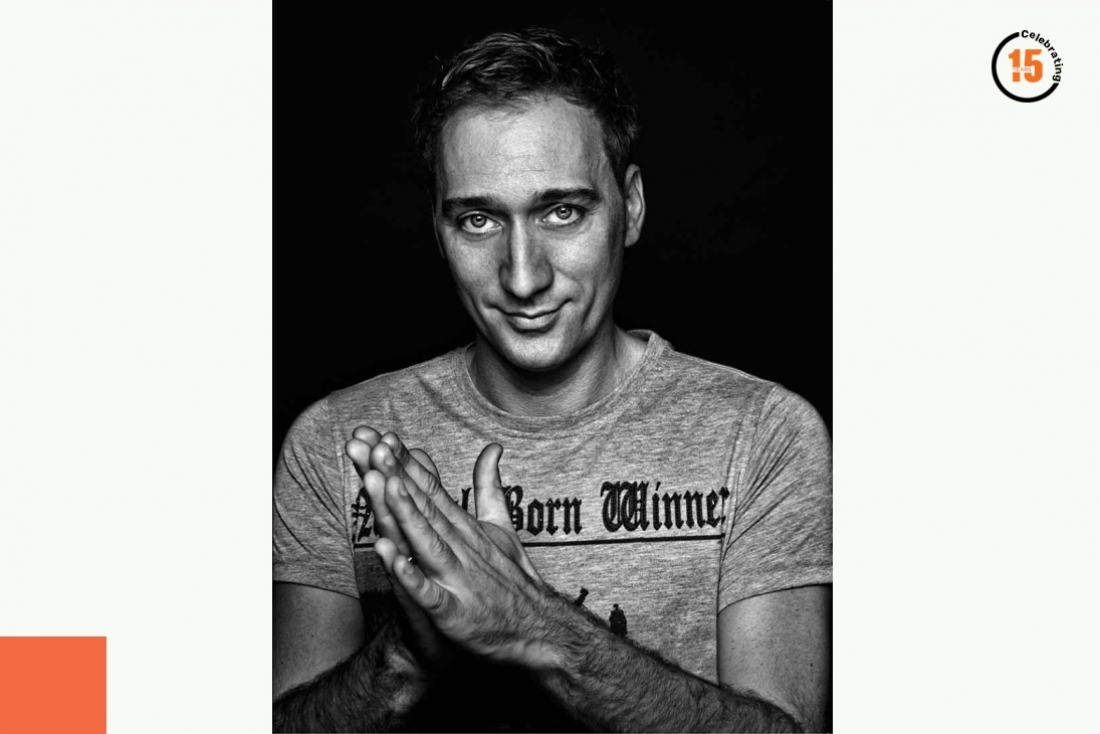 Paul Van Dyk: From The 15 Year Platform Archive
From small underground gigs to massive Tomorrowland-esque productions, from a few hundred listeners to tens of thousands of followers, from a few countries to a complete global takeover of dance music – Paul van Dyk has stood the test of time and witnessed it all. He pioneered the scene and became a dance force to reckon with over the years. A couple of decades later, still soaring over the multitude of electronic dance music artists that are exploding on to the scene today, Paul van Dyk is what legends are made of.

It all began with a kid in East Germany who listened to the radio constantly while doing his homework. He followed a show that played something completely different from everything else he had heard and went on to become a big fan of electronic music. As the Wall went down, he made his way to the clubs in Berlin to experience that music first hand. Later in 1991, with his first ever appearance as a Dj at a club called Tresor, he made his entry into a scene that was forever changed with his presence. This year, Paul unleashed his new album, Evolution after a gap that lasted longer than he or his fans would have anticipated. But, if Evolution is the result of that long hiatus, then it seems well worth the wait, passion and effort that he's put into it. While his sound has certainly evolved with the passage of time, it also stays true to the Paul van Dyk name – difficult to categorize but certain to be a classic. For ears that are aching from the weekly banging tunes (that are wiped out before they can make any real impact) or for the heads spinning with the lyrical melodies that are sounding increasingly alike, Paul's Evolution is the cure. His long standing love for the music and his authenticity as an artist, have made his sixth installment leap light years ahead of the pretentious sounds that are rampant today. Through our conversation about all things musical and his evolution, here's what he had to say...

Having spent over two decades in the dance music scene, what are some of the major changes that you've seen the industry go through?
Well it kind of started as a small sub-culture like 20 years ago. And now it's one of the biggest music cultures in the world. Also the way Djs are perceived now – back in the day, the Dj was the freak in the corner while people had fun. But now you see big productions with a stage and people are watching the Dj and what's going on up there. Electronic music is all over now. Despite your enormous career and your own experimentations, you've managed to not be categorized into one or the other sub-genres in dance music.

How would you describe your sound and sensibility?
Electronic music in general is exciting to me. There are so many different great sub-genres that combine and actually create what electronic music is. And I think that's the interesting part, to combine all these elements. That's what I've always done – I've never done purely trance or purely house or electro or whatever you want to call it. It's always a sort of a mixture of all that. It drives from, let's say techno, it has to have the melodic elements of trance, it has the baselines from electro, and it has chopped up elements of dubstep. So there are so many things you find in my music that I think it's fair to say it's electronic music without being a part of any of those genres in particular.

With the many singles and substantial albums that you have produced, how has your sound evolved with each of those releases?
To be honest, when I go to the studio I'm not really analytical, and I don't even try to analyze my music when I finish an album. It's more about going to the studio with an idea in my head, but I can never really tell if it's going to be something banging or something softer or breakbeat. I never know, I just work till I feel the atmosphere that's coming across. I think I grew up in the last 20 years, hopefully, and so my music grew with me. I think it's more intense, more straight to the point now than it was say 15 years ago.

Tell us about Evolution, an impeccable feat after a long hiatus. From the collaborations to the sound, to the vocals and the melodies, it's got just the right mix of everything. What was your vision for this album?
I don't work in terms of 'I need to achieve this or that'. I don't believe in competition in art. As an artist, you have some sort of magic sketch in your head, and you somehow try to put it across. If you write a book, you write a book, if you paint a picture you paint a picture. And I make music. I think it's something you have to keep as pure as possible. The second you try to be something or create something that you are not, it's not going to be good. It's not going to have any value in terms of creativity or have a lasting impact. I'm just really happy the album is out and that a lot of people have actually enjoyed what I've done. It obviously took a lot of time, I was tearing my heart out and putting it back together and creating music in the process. It was not the easiest album for me to make, especially after five years, but I'm very proud of the outcome. So I never had a plan for it. I was just trying to create music that I believe is worth listening to.

How did you decide on the artists that have contributed to your album? From Arty to Ummet Ozcan and Austin Leeds... what was the journey that led to those final names and tracks?
Every single song and collaboration had its own story. Some of these guys are really good friends like Fieldwork, same with the guys from Caligola. Arty for example, I heard about four years ago for the first time and I started playing his music in my shows. So we met a few times in Berlin, in Moscow and other places and we decided to make some music together. The important thing for me in this album was that there wasn't a manager who said, 'ok you should really work with this person because it'll be really cool or popular'. I worked with people where I felt the creative process would be really interesting and exciting. So it wasn't about who is famous or not, it was all about creativity.
Known for her meaningful lyrics and inimitable vocals, Plumb also makes an unexpected comeback on your album. How did that collaboration come about?
I heard of Plumb about two or three years ago, and I was really amazed with the inspiring music she does. A year later, we met in Miami where we spoke and really connected. She's a really cool person and a fantastic musician, of course. So we decided to make some music together. When it was time to start producing this album, I reached out to her and said, 'look now is the time, I have this piece of music here so why don't you get into it and see.' So she wrote the lyrics and sung them in her own special way. It was really exciting to meet a creative person on that level.

How would you summarize your journey as an artist so far? And where do you go from here?
All in all, I think it's fair to say it's been a very lucky journey. I feel very fortunate to have had the opportunity to do what I do. I actually want to say thank you to everybody who supported me through all these years. In terms of where I'm heading, the thing with me is that the next show that is coming up is always the most important show. For me, it's always about interaction with my audience, which is always a challenge. I'm actually playing a big show in Berlin, and I'm really excited about it. And then afterwards, when I go to the next place then that'll be the most important thing. One of the other special projects that I'm working on is creating some music for our brand new Berlin airport, so when you arrive in Berlin you can't help but listen to Paul van Dyk's music at the airport, whether you like it or not. And the other thing is that I don't want to have another five year gap between my current album and the next, so I'm already working on the next one.

What advice do you have for someone trying to make it today?
You have to make something that is unique. You have to make something that we all haven't already heard a million times. To be really honest, it's easier now than it was 20 years ago and it's also easier than it was 10 years ago. Because of the new releases every month, the artists all sound the same now, they copy each other. So you have to create something special to stand out. Arty is one of the best examples. Nobody sounded like Arty. He created his own way and sound. Today if you do something really unique, you're going to break through because people are waiting for it.

This article first appeared in our Music Issue of 2012.We are revisiting it now as a part of our Celebrating 15 Years of Platform Magazine series.

Text Mona Lalwani