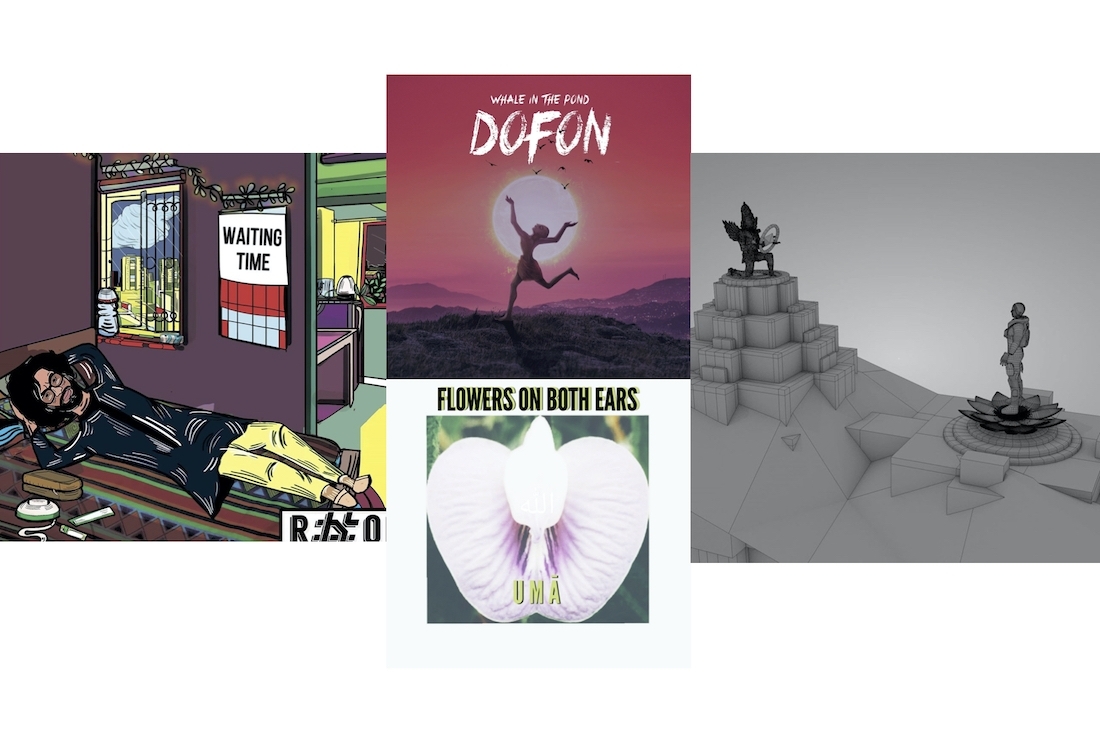 Platform Edit: Indie Picks
While many have found it difficult to cope with the quarantine and the pandemic, artists out there are constantly creating. It is often a relief to turn to music for solace and let loose during these stressful times. We've compiled a list of music recently released that you should be listening to during these tough times. Presenting an updated Platform edit of indie tracks and EP's:
Waiting Time
Photographer, filmmaker and writer, Ronojoy Sircar aka R#onbus has released a new three track EP, Waiting Time. A sonic documentation of an experience, the tracks pay homage to his time spent in the capital city, despite being composed in Mumbai. Currently planning a digital tour for next month, the musician has also partnered to donate proceeds from the sales to the NGO, Tender Heart which supports underprivileged children.
*Artwork by: Saaz Jain Srivastava
Krantinaari
Ashwini Hiremath is not just a graphic designer and illustrator based in Mumbai, but also a hip-hop artist now. The debut single is not just an amalgamation of prose and songs, but a larger attempt at representing the effects of patriarchy on women, and furthermore a venture to mobilise the collective voice of women to join the battle for justice and equality. The singer chooses rap as a medium to convey her message and to talk as much as she wants. The song, emerging from personal observations, is aimed at recording the everyday struggles of women in contemporary society.
UMA
Flowers on Both Ears, the Sri Lanka based duo recently released their EP, titled UMA. Their narrative draws inspiration from a worldview based on their Islamic faith — the world of nature, understood as articulations of the cosmic Quran, in the breath of the All-Merciful. The songs are their attempt to connect with certain traditions and forms of Islamic love poetry, especially the Nasib. The multi-lingual music that is truly peaceful, also features some chanting and bird music.
Dofon
The indie folk band Whale in the Pond, based out of Kolkata, has recently released their new album, Dofon. A six-song concept album, it explores how we are moving towards the end of the world. Conceptualised in May 2019 but relevant to our present moment, they drew from the heatwave in Calcutta, the water crisis in Chennai and the Australian bushfires. Their concept is simple — the apocalypse is near now more than ever.
Antariksha Sanchar: Transmissions in Space
Hyderabad based electronic music artist Murthovic aka Sri Ram Murthy managed to put together the first of its kind, a Bharatnatyam Dance Opera. The show was produced in collaboration with visual artist Avinash Kumar and veteran Bharatanatyam dancer and choreographer, Ms Jayalakshmi Eshwar. The genre merging show brought together Bharatnatyam, Carnatic-electronic fusion music, and visual projections to portray a narrative drawn from the magical culture of South India. Earlier this month, an album featuring selected soundtracks from the performances was released.