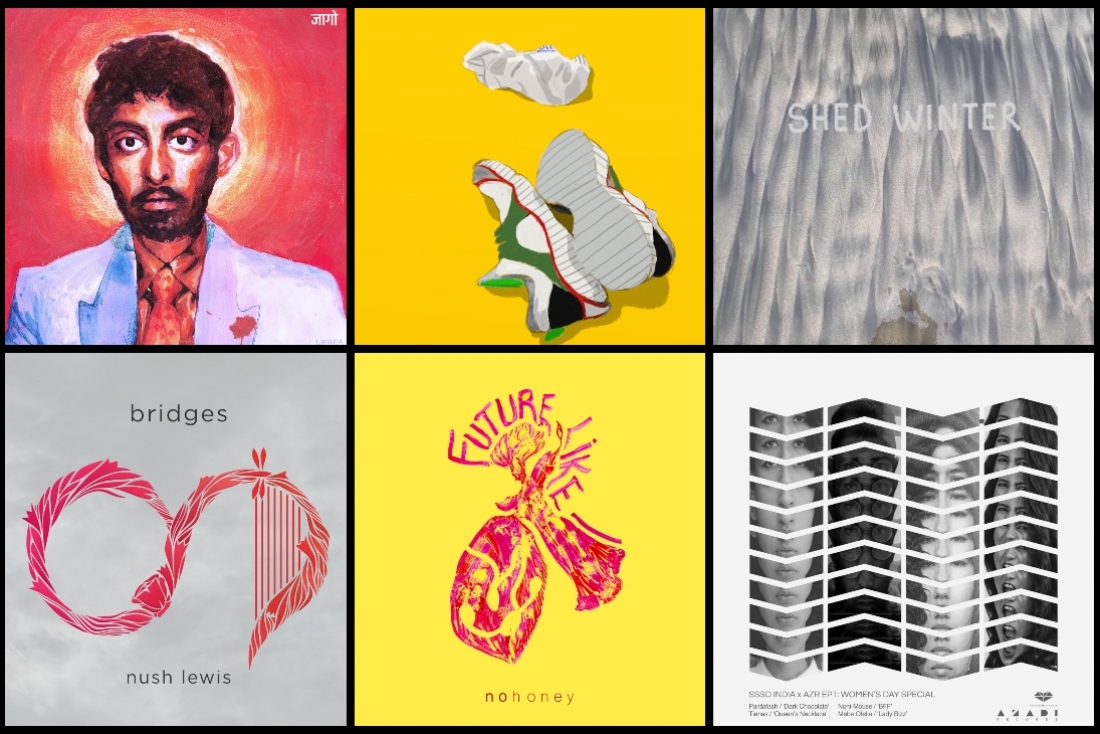 Life during quarantine has led many to explore the lesser charted terrain of many art forms, and music is certainly on the top of this list. Since this is the perfect time for you to explore the indie side of Indian music, we've curated a list of highly talented musicians and their songs, which you should be listening to right now. Presenting, Platform's Indie Playlist:
Floated By - Peter Cat Recording Co.
Peter Cat Recording Co's music draws one into a trance that is hard to escape. Their work is an experiment across genres from retro jazz blues club to vintage Indian ballroom; it is vibrant, leaving one with a sense of odd comfort with its blend of myriad instrumental notes and lyrics that come from a place of yearning. We love their single, Floated By, a song that celebrates change, evolution and growth while dealing with the reality of blur and of time that just floats by.
Distance - Nush Lewis
The Mumbai based harpist and musician had released her EP Bridges last year which focuses on self discovery and personal growth with each song, a unique lyrical experience in itself. From the EP we love the track Distance, which is about an alternate universe we would like to escape to and is a collaboration with ambient artist, Riatsu.
Jaded - Bowls aka Dhruv Bhola
Previously known for being the bassist for Peter Cat Recording Co. and the guitarist for Run it's the Kid and Prateek Kuhad, Dhruv Bhola had now self-produced, written and recorded his debut EP, Shed Winter last year, under the pseudonym of Bowls. We especially recommend the single Jaded from the EP as it echoes a sense of longing, the piano lingering in the background and transposing you to a place of nostalgia, one of stolen glances between shy lovers comfortable in a room of silence.The lyrical simplicity seems a bonus to the intimate aesthetic.
Courage - No Honey
No Honey is a coming together of very different styles. The band's influences range from hip-hop beats to ambient, guitar riffs, dance grooves and dreamy pop hooks. Their EP called Future Like has an electronic sound and is very synth heavy. From the EP we recommend the track Courage, is about being torn and separated from the ones you love.
Playground - Shashwat Bulusu
Shashwat Bulusu's single, Playground, draws on nostalgia, taking us back to the joy, happiness and the innocence of childhood. The song gives the comfort and happiness of flipping through old childhood memories and photographs, sounds like a sweet reminder of summer days filled with popsicles and the joy of frolicking around, of playing on swings, slides and merry go rounds. The connect is spontaneous and that is what makes this single unique yet relatable.
Lady Bizz - Meba Ofilia
Shesaid.so and Azadi Records had released an EP last year, featuring four songs. Four incredibly talented music artists from India came together for the EP, but one song particularly stuck with us. Written and sung by the Shillong sensation, Meba Ofilia, Lady Bizz talks about a woman close to her and how the relationship impacted her deeply.
Jaago - Lifafa
Suryakant Sawhney aka Lifafa is perhaps the most cherished underground artist. He has created a new musical sub-culture, a genre of music that brings alive Hindi lyrics, electronica and many other influences that India offers. His music comes with strong undertones of magical realism, and his single Jaago, from the album of the same name, denotes awakening beyond attachment.