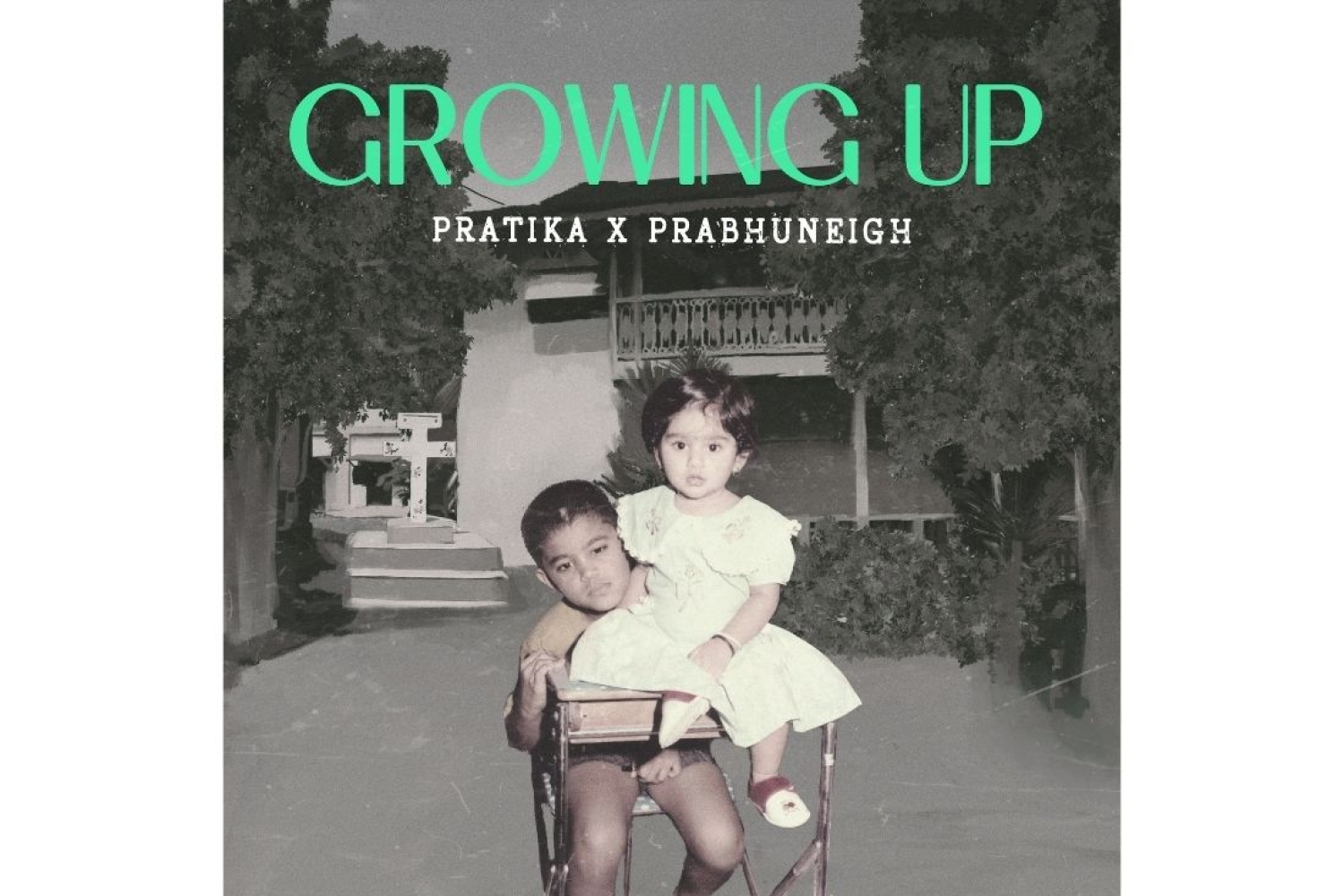 Pratika and PrabhuNeigh
Growing Up
Sibling duo Pratika and PrabhuNeigh are set to release their debut five-track EP called Growing Up. Releasing soon, the EP features singer, rapper and composer Pratika on vocals, and the music for all tracks are produced by Pritesh Prabhune, who goes by the producer name PrabhuNeigh.

The EP follows the life of Pratika and Pritesh as children, who were raised in a small neighbourhood on Chapel Road in Bandra West, Mumbai. As a young girl, Pratika learned with the innocence of any other child—to distinguish between good and bad in examples and settings subjective to young children. She was unaware of what was considered cruel and wicked, the meaning of physical, mental, sexual abuse, patriarchy, toxic masculinity, crime, and the many woes of society. The EP traverses through her personal experiences, a story from the neighbourhood, all the way until she turned into a young adult, understood what it meant to grow up and power through tough situations, proudly being among a generation of people today who are constantly fighting for themselves, and helping others out of the mindset and situations they're shoved into.
The backbone of Growing Up is the powerful production by PrabhuNeigh, mixing all their influences from over 15 years of playing and making music, fused into a rap meets hip hop meets metal culmination that's never been seen before in India. From the typical old school hip hop meddling with electronic sounds and synths, all the way to pounding bass drops, metal guitar riffs and even a guitar solo, the EP is a unique blend of sounds. The EP also shines a light on Pratika's range as a vocalist, with clean singing vocals stacked with layers of harmonies, unique flows in her rap verses, multiple voiceovers and adlibs enacting situations, sprinkled with some heavy metal vocal screams and growls in places.
Pratika says, "It's been very tough to be so vulnerable about my personal life and place. But it was time to speak about the things I have because I want women and people to know they're not alone. I want them to think back and gauge how they've been taught to stay silent through some of the darkest times in their lives, and I want them to also know that it can get better; you can emerge victorious, you can work through the trauma, and someday, be whoever you want to be. Life has been a rollercoaster for many of us. I, personally, wasn't very good when it came to my own physical or mental health, and I was among the few people in my family (along with Pritesh) who was open enough to learn that your past and your trauma often stays with you. Most families would prefer not to pay attention to mental health and well-being around us, but if I hadn't learned what I did by going to therapy and discussing these topics more in open forum, I wouldn't have been bold enough speak about my experiences, or even be outspoken, calling out life and people for what they really were."

Words Platform Desk
Date 16.10.2023