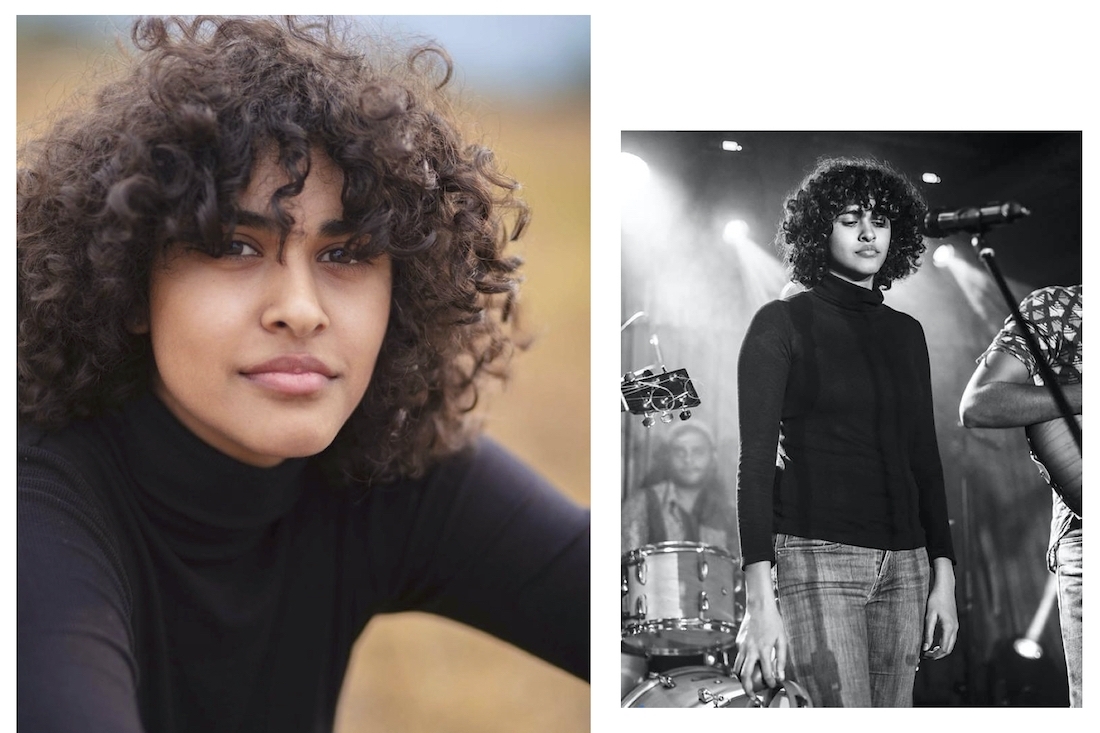 Pratika Gopinath from Easy Wanderlings talks about her debut single as a solo artist, called Changing.
To begin with, tell us a bit about yourself and your journey?
I was born and brought up in Chennai and studied in Abacus Montessori School throughout my schooling years. My childhood was always filled with classes, be it academic, sports or performing arts. Sports was always a passion for me and I loved to sing and act as well. Back then, pursuing all my hobbies as a career was a very real possibility, so I grew up wanting to be a dancer, singer, actor, basketball player, football player, and countless other things. During my high school years, I began participating in inter-school and inter-house singing events. This continued as I entered at FLAME University, Pune. Luckily my parents, my school and my college, encouraged me to pursue my passion as a career.
Do you remember your earliest memory about music?
From a very young age, my mother enrolled me for Carnatic music lessons. At that point, I don't think I was particularly interested in Carnatic singing, nor did I listen to a lot of Carnatic music. My brother and I were made to sing for family occasions and poojas, which we didn't really enjoy. However, I think my earliest memories of enjoying music were listening to songs in the car on the way to school every day. I have two older brothers who would make playlists of their favourite songs and burn them into CDs, which we would listen to every single day. I knew those songs inside and out. I would memorise all the guitar solos and sing them until my brothers got annoyed with me. I think this was my actual introduction to western pop, rock, rap and other genres of 'contemporary' music.
How did you get together with Easy Wanderlings?
When I was in my first year of university in Pune, I would participate in college music events, acapella groups and inter-college and inter-house singing events. Sanyanth Naroth (composer, guitarist of EW) and Malay Vadalkar (bass, recording, mixing, mastering for EW) happened to be alumni of the same university and were looking for a female singer for a song they wanted to record at that time. We found each other through mutual friends and word of mouth. The next day, without even knowing one another, we recorded a demo of Enjoy It While It Lasts, and a few months later I got a call from Sanyanth saying that he wanted to start a band. Having started with a three to four members acoustic set-up, with only guitars and vocals, we found some amazing musicians along the way and are now a full eight to nine piece band.
How is your music as a solo act different from Easy Wanderlings'?
A majority of the songs in Easy Wanderlings' first album, As Written In the Starts, were already composed by Sanyanth before the band was formed. Each band member then sat with him individually and added their own flavour and inputs to the song. So the music of EW is a culmination of all of us. Having started my music career with EW, and having only released music as a band, I also wanted to see what I could create on my own and discover my own style and personality. I wanted to find my own voice in music and Changing represents that.
What was the reason behind taking a step forward/away from the band? I do know the band has always had this easy fluid structure where the band members create music and then move on to different adventures.
As a band, I think we like to push each other to do what we are passionate about. We always encourage each other to be a part of different bands, release individual music, study further, experience different things and grow. If that includes band members creating music and then moving on to other adventures, that's great too. Releasing my own music is just a way to find my own voice in music and challenge myself. It has been my goal for the past two years to release something that I wrote and something that I was happy with. This release is a huge stepping stone for me in terms of sharing my music with the world and understanding where I stand as a musician.
Writing music has always been a struggle for me. For some reason I put a lot of unnecessary pressure on myself to write well, and anything I wrote was never nice enough to pursue further, or to share with other people. This collaboration with Michael Starita and Robin Applewood pushed me completely out of my comfort zone and made me rely on my intuition. With this song, Starita gave me full freedom to take the song wherever I felt it should go. His approach of allowing the emotion to lead the feel of the song, forced me to stop thinking about external pressures of writing a song and just get over my hesitation.
What was the starting point for Changing?
The collaboration between Michael and I was very out of the blue. I had just gotten a message from him on Instagram, asking if I was interested in doing a collaboration with him, and it all started from there. He sent me the album he was working on called The Wake Up Call, and Changing was the song I connected with the most, and felt a flow of creativity immediately. Starita told me the brief idea of what the song was about and basically gave me the freedom to do whatever I wanted to — add one word, or just one line, or just have the voice be an element, with or without lyrics.
The one thing we strongly established early on was to allow emotion and instinct to drive the song, and my composition process kept that in mind. I had no agenda with this song, and no real idea of what I wanted to add to it. I just wanted to make art for the sake of making art. I played the song a few times over and just sang whatever I was feeling, whatever words and lyrics came naturally. The lyrics seemed to flow easier than the melody for this particular song. With a basic structure of the melodies in mind, the rest happened while recording in the home-studio. After some discussion with Starita over mail, we made a few changes to the vocals and he produced the song within a few days and added his magic. The whole process behind this song was done remotely. The idea was to let each artist add what they felt from the song, keep it pure, and not influence each other's artistry and creation.
Where do you go from here, what's next?
As a solo artist, I am finally writing some songs that I am happy with and working on to release. I am also working on a few more collaborations with some amazing artists and producers in the indie scene. If all goes well, you will definitely hear some more releases in the coming year. As for Easy Wanderlings, we have plenty of songs in the pipeline, we're working on releasing a single soon.
Text
Hansika Lohani Mehtani