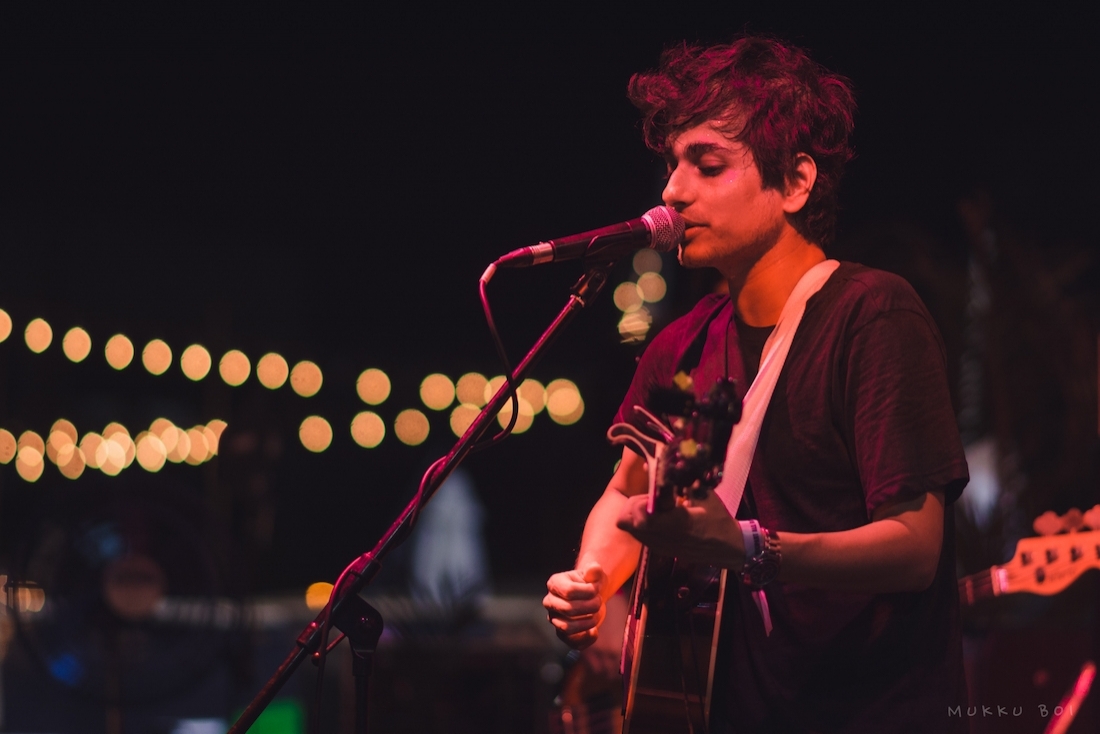 Singer-songwriter Raghav Meattle has been writing music for over a decade now. Drawing from the ordinary experiences of those around him, Raghav's musical tunes provide a sense of comfort to the listener. A sense of easy relatability thus takes over as you hit play. His soulful voice, mixed with his poetic simplicity, makes his works a pleasure to listen to. Being mindful of the hurdles young artists have to cross while trying to make a mark in the industry, Raghav started The Conemunity, which gives musicians a platform to kickstart their journey. Providing adequate support and guidance, Raghav has been a friend to many artists. He tells us more about himself and his initiative.
How did music become an integral part of your life?
I think it started with school itself. In junior school, a music teacher Kajal ma'am encouraged us. I think in sixth grade, we began listening to a lot of Linkin Park and bands like that. I had three really close friends, out of which Abhijeet Sood is still doing music. He's a full time musician, and plays drums with a lot of people. We just generally started jamming and performing in school, and burn each other CDs. I would say college got me closer to music. I became a part of this band called the Uncertainty Principle, and I've been writing songs and making my own music ever since. I began as a vocalist. I was in St. Stephen's but most of the band was from Ramjas College. We started playing and going to all the IITs. I also began representing the band and talking to bar managers to get us gigs. We started gigging a fair bit and that's basically how it all started.
Which artists do you enjoy listening to? Have they had an influence on the way you write music now?
I would say the two main artists would be John Mayer and George Ezra. George Ezra for his simplicity and the happy vibe he creates. While I was growing up, I think John Mayer was a big influence in terms of just being able to write songs and tell stories through it, and adding yourself into the narrative. A lot of his music is very personal and that's what I really enjoy. That's what I try to do myself.
How would you describe your musical sensibility?
It is pop music but easy to listen to as well. I feel I'm a better writer than a musician, so I think the first step is the idea or the thought behind the song, which is just things I have experienced. I translate that into music. So it's very vocal driven as I want people to listen to the lyrics and understand it. Everything is just storytelling.
Take us through your creative process.
I don't know if I would want to call it a process at all, I've just been writing and it's a lifestyle now. I was very fond of writing ever since my first year in college and I think that's what really attracted me to music when I found this whole new world of songwriting. I've been doing it consistently ever since and it's just become easier. It's usually words first and then the music. It's either suddenly getting inspired by something, but mostly it's a daily or weekly process, where I'm constantly writing something or the other, which might not always become a song. For me, it's just about exploring your thoughts. Sometimes an idea hits and you suddenly want to develop that into a song. I've been doing it now for 11 years and it takes a long time and understanding. But it's usually me sitting alone and writing about stuff - something that I've seen in the news or something that's happening around me in terms of people experiencing different kinds of emotions, different kinds of experiences, and then me penning them down.
I used to work at Instamojo, which is a payment start-up, and one of the things I really learnt over there was to communicate about a product to an audience who had no knowledge of it. So I think that also really helped in the long run, in terms of just being able to put things concisely and getting the other person to understand. I'm very critical of editing that way. My songs undergo into very long edits because I'm constantly trying to figure out whether somebody will understand what I'm trying to say. My job in that way helped my communication a lot because I'm now able to articulate my thoughts better.
Tell us about The Conemunity. What was the idea behind it and how did it start?
I would say I've been helped by people; there were a lot of mentors for me, but there wasn't any kind of forum that I could relate to. I think The Conemunity started more like a fun Instagram Live, where I was actually really bored and I didn't really know what I wanted to do. So I just went on this live and started taking requests, and then I realised that there's such an abundance of talent. Just me talking to young artists and listening to their stories, and just having some kind of connection with them really helped them. Because there's really small, simple queries which people struggle with, which can easily be resolved if you just have the right information. That's just the kind of industry it is; it is really blocked.
So I think from live sessions it became more about marketing your music and how to build an artist brand, how to distribute your music and such basic things. Even how to record your music became a big aspect of it. It just gave these artists easy tools, and being a part of a community is the only way to go. If you keep doing things in a bubble, it's not going to have an impact, unless a hundred of you are together and helping each other out. That's what the rationale behind it was because it's a very fragmented industry. If the underdogs come together and help each other out, it can have a very large scale impact and that's what we've been trying to do.
What is the best piece of advice you've received as a musician?
When you're at a job, nobody expects you to become CEO in one year. But when you're a musician, everybody expects you to make the biggest song ever in just one or two years. So you have to remember that it's a long journey. It's a process, and it might not be as linear as a job where you become a partner in seven years. But everything has its due course, and with music you can't expect overnight results. So don't have unrealistic expectations.
Lastly, what are your plans going forward?
I'm working on a bunch of different songs right now. One of them is Cold Cold Night, which I'm still thinking about how to market and release. I have a collaboration with Nikhil D'Souza and Rajan Batra, and I have another collaboration with another producer. I also have a couple of Hindi songs that I'm working on. So this year is about releasing six songs and seeing how that goes. It keeps me going.

Text Devyani Verma
Date 17-03-2021