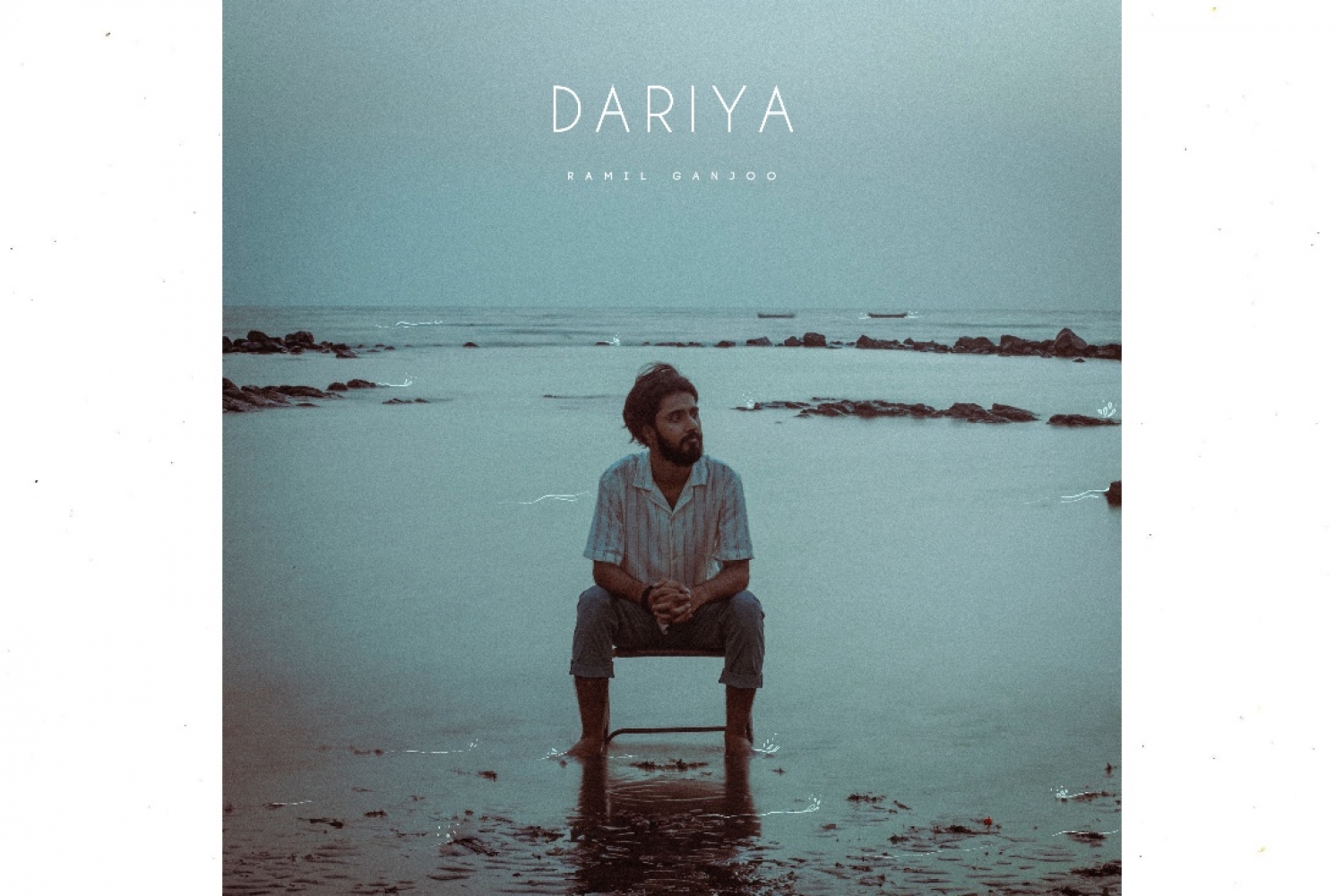 Mumbai based musician Ramil Ganjoo's new song Dariya, like its name, makes you drift with ease in your headspace. The soulful track, with its ruminating mood, is seasoned with a tender hint of celebration – the joy of finding an unfettered self, the rejuvenating breeze of freedom. It almost transports you to a fantastical realm with its acoustic notes while simultaneously propelling you towards the innermost recesses of yourself with its profound lyrics. Novo Amor meets Prateek Kuhad in this deeply moving track. Ramil started learning guitar when he was in 10th standard and has been making music since then. "I can't do anything else to be honest. I wanted to do engineering at some point of time but that didn't work out. Later I got into advertising but that wasn't very fulfilling, creatively. So, music has always been the thing for me", he explains. As an independent artist, he also feels quite optimistic towards the growing indie scene in India and the creative freedom it brings along for artists like him.
Below, he tells us more about the track and its creation.
MUSIC SENSIBILITY
I listen to a lot of music. And, the best part about music is that you get to convey your feelings to the other person. So, it's all about the feel for me, creating something which moves the listener. If that happens, then I'm probably successful at creating what I've created.
INSPIRATION
This song was written by my father. It explores the restricting frameworks within which society tries to confine you and prevents you from living life in a way unique to your sensibility and liking. But the moment you surpass these limits is precisely when you feel a sublime sense of freedom. It's that very soulfulness, the monumental but tender reconnection, of sorts, with life, that I wanted to capture in this song. I could especially resonate with it because since the pandemic bagan, I wasn't really able to create something which moved me intensely.
CREATIVE PROCESS
My father had written it in the form of a poem. So, initially I thought it would be an Indian sounding track without any structure but then I realised it's not working with my vocal texture and sounds. Therefore, I decided to go with my vibe and converted it into a song. I recorded the guitars first and then a lot of people came in and we worked together on the production.
EVOLUTION
I feel my music has evolved a lot. But more than that, I think listeners have evolved, they are now more open to new things. People are supporting the indie scene a lot and in a sense, the market is more open which gives musicians the freedom to create what they actually want to create and to experiment.
PANDEMIC
When the first wave hit, all the studios were shut and I went back to my hometown. The whole experience was really helpful, it made me reconnect with my roots. Going back to my house, seeing all those things which formed a part of my childhood was extremely moving. It made me realise that I was not doing what I actually wanted to do in my life. So, I started making music for myself and that was the time when I realised that I need to write songs.
FUTURE
I'm open to all possibilities but I'm not going to create something which does not move me. I would love to experiment with my sound but at the same time, I don't want to lose the soul of what my music stands for. If the song demands something, then I'll probably go for it but I wouldn't force myself into creating something which isn't moving, just for the sake of making something "new".
Text: Saumya Singh
Date: 10-05-2022