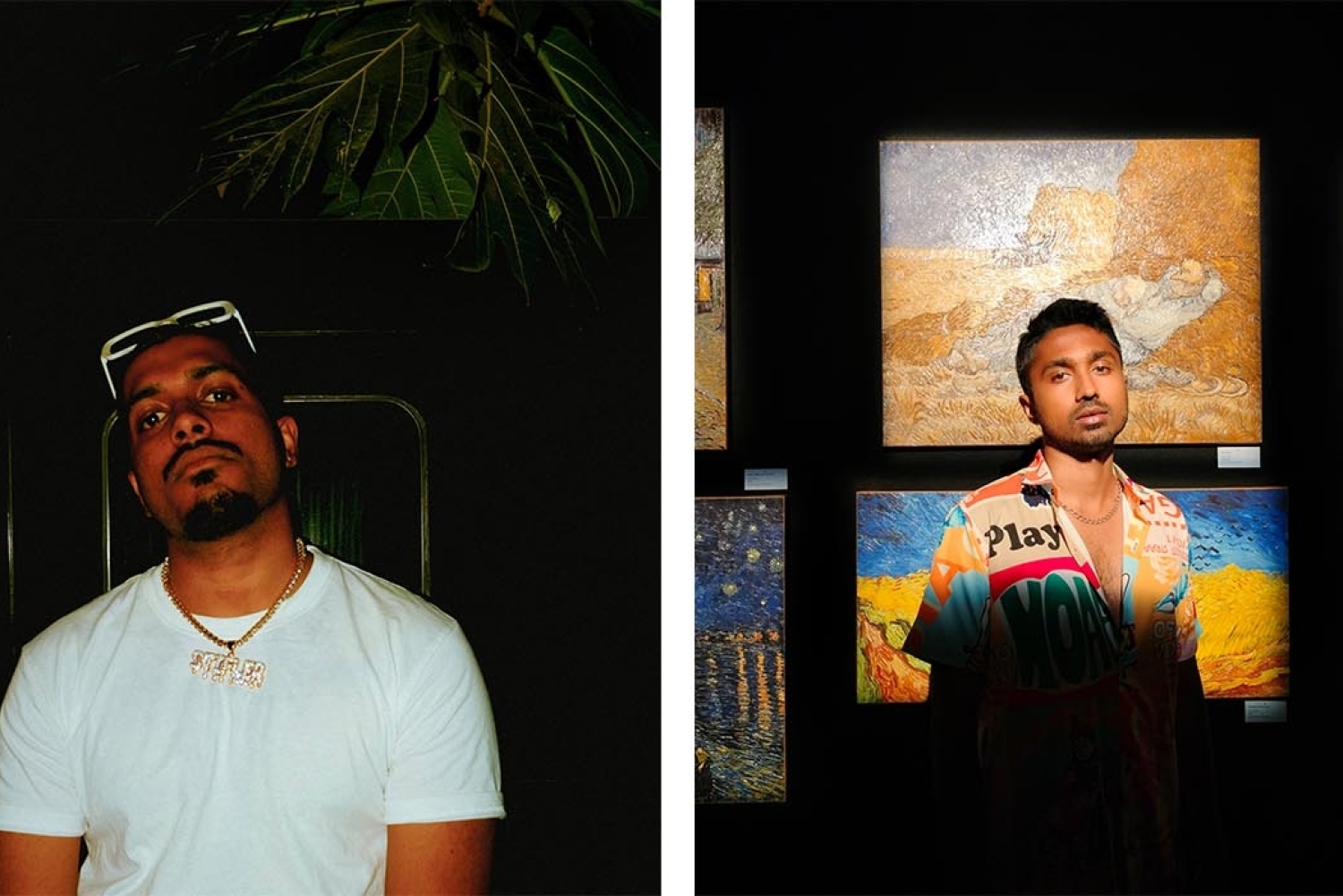 The next release on maajja, the technology-enabled label alternative co-founded by AR Rahman, will be a two-track EP by Coimbatore-based hip-hop duo Shaq-T & Dasa on August 11.
The first part of Throw It / Thooki Veesu is a spirited, snappy production that changes gears multiple times within its 176 seconds length, while the second track featuring King Sinister is an ode to the West Coast. The EP is ample proof of Coimbatore-bred duo, Dasa aka Nikhel Kallingel and Shaq-T aka Sakthivel Karthikeyan musical sensibilities and their ability to swivel between global and local sounds.
It's also the accompanying music video – split into two parts – where Shaq-T and Dasa pay homage to their passion, car racing, and the city of Coimbatore, often considered the epicentre of motorsports in India.
Dasa's connection to his hometown runs deeper than just his music. He's immersed in the local car scene, a true connoisseur of the automotive culture that pulses through the streets of Coimbatore, which gave India its first ever Formula 1 driver, Narain Karthikeyan. As the founder of the underground car crew known as the Chowt Boyz, Dasa is at the forefront of a movement that fuses the love of cars with hip-hop.
Shaq-T and Dasa – whose debut collaborative EP Kalliyugam was also released on maajja – are also the founders of the infamous Block Party, a legendary hip-hop event in Coimbatore, and it's apt that Throw It/ Thooki Veesu showcases the best of all that Coimbatore has to offer, from two of the rarest cars in India to dance crews and other hip-hop artists like DHP and King Sinister.
"We think hip-hop and car culture has always been linked in a way," says Shaq-T. "Both hip-hop and car culture celebrate individuality and self-expression. Car customization is a common practice in the car enthusiast community, and it aligns well with the creativity and self-expression often seen in hip-hop music and fashion. This project, Throw It/ Thooki Veesu revolves around the car racing scene in India and we intended for it to have the same sense of exhilarating energy that you'd feel in street racing," adds Dasa.
The videos also pay homage to the comedic duo Senthil and Goundamani, the mainstay of many a Tamil feature and introduce the viewers to characters like Big Chakra and Turbo Thangachi. "We wanted this project to exude a cinematic feel, akin to Indian movies with their two halves and intermission," explains Shaq-T of the decision to film a 6-minute music video split into two. "Our style deviates from the stereotypical video effects often found in Indian hip-hop music videos, opting instead for clean and fluid edits that seamlessly fuse with the music. We consider the video editor as a musical instrument, allowing us to achieve this unique approach," he adds.
The first part of Throw It / Thooki Veesu released recently, while the second part will release later in August.

Words Platform Desk