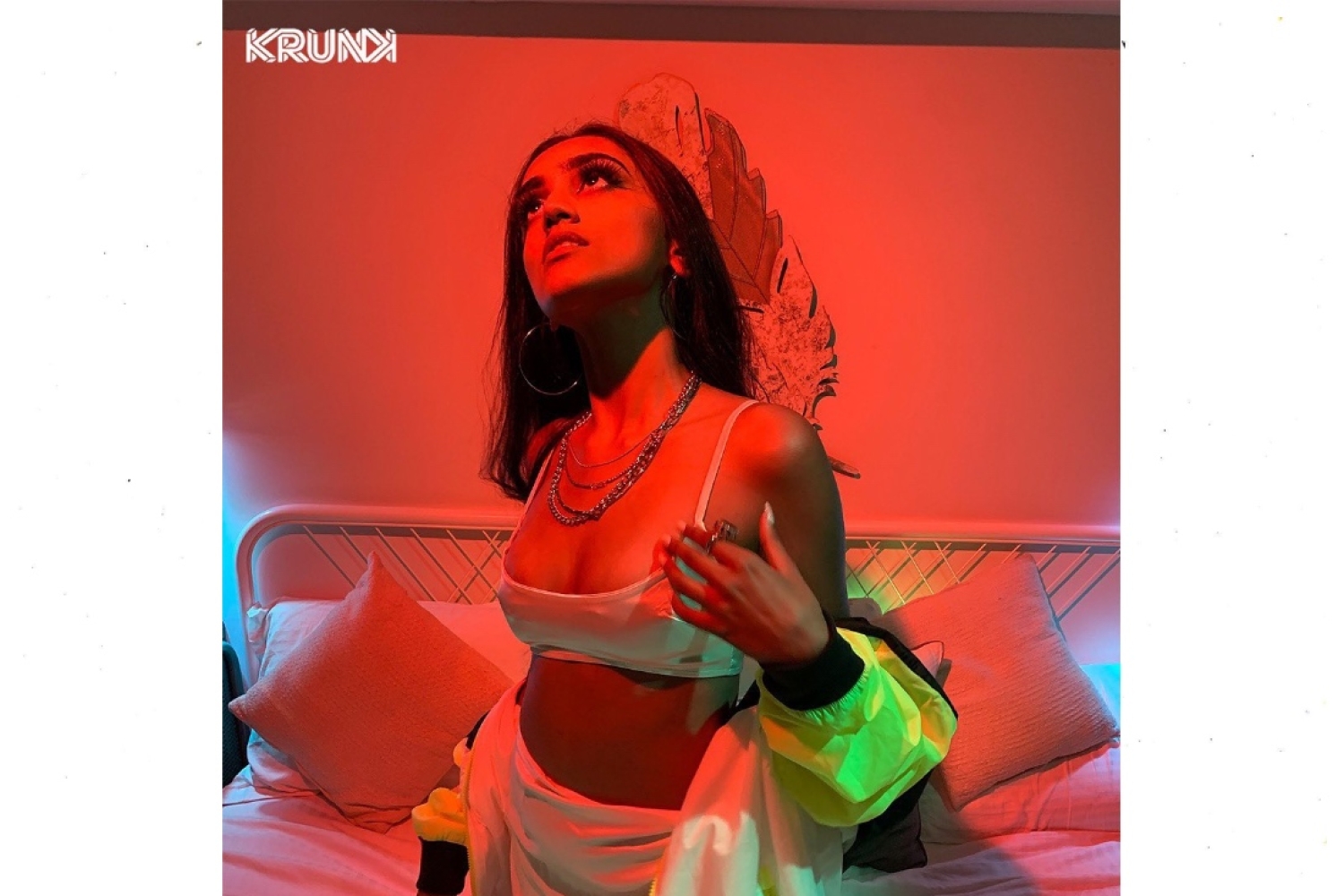 With her feisty demeanour and raw, unapologetic self, artist Shia is carving out a space for female rappers who refuse to dim their shine. Her sound traverses landscapes and subcultures. She showcases her range through her spiritual and feminist messages set against reggae and grime, and floats through with her easy breezy persona. We take a glimpse into the intricacies of her work and sensibilities.
Tell us a little bit about yourself.
I was born and brought up in Bombay. I've been living in Colaba my entire life. I've always been heavily into music, rock specifically. I used to be in a band as the lead singer as well. During my time at college studying biochemistry, I discovered acapella and started writing my own music. Deep down, it was always a dream to do music professionally, but I never expected it to become a full time gig for me.
Unfortunately, I had to drop out of college because of financial strains due to my father's passing. I had to return to India and it was a pivotal moment for me because it gave me the opportunity to explore music professionally. I started putting my own music out, and I was getting noticed. Things had started to take off by 2019. I started meeting more people in the industry and exposing myself to cyphers, open mics and other gigs. That's how my journey with music started.
Your sound encapsulates many global subcultures. What made you go against the grain?
I had this spiritual experience during which I listened to a lot of reggae. My first song, Jah's Blessings, was an ode to higher powers. I'm inspired by Greentea Peng — not only by her sound but by her spirit. Besides that, I like how accessible Doja Cat makes herself and her sound, along with XXXTentacion, whose versatility really resonates with me. I try to play with commercial sounds that are easy to sing along with rather than rap heavy verses since I know that could be an acquired taste.
Has the hiphop industry been inclusive and welcoming towards female rappers?
Because of the dearth of female rappers, I do encounter opportunities that are objectively great for me as an artist. But the drawback with these opportunities is the tokenism associated with them. People do assume that just because I'm a woman, I'm getting these chances as throwaways. There's no real way to tackle this perception. I just ignore it, it's too frivolous for me now. I put my music out and stick to my guns.
Tell us about the aspect of feminism in your music.
The aspect of feminism is just so prevalent and integral to who I am. As an individual, my interactions with my boyfriend or my family, all form my experience of what it's like to live as a woman, which is fine on its own. However, that doesn't mean I can compartmentalise the issues my gender faces. I can't isolate myself from the social fabric I live in, so my music often delivers the message of feminism, even if it's subtle.
Is the hip hop industry in India thriving?
Right now, with Divine collaborating with Russ, Post Malone coming to India, MC Stan going on Bigg Boss, all these windows are opening up which wasn't the case even a year ago. These situations are going to create a massive domino effect for the Indian hip hop scene. I can proudly say that the Indian hip hop circuit is a wave of its own — it's going against Bollywood music. People like King, Emiway Bantai are strong pillars creating their own sounds. A couple of years ago, it would be so hard for independent artists to survive in this industry, now people have hope due to these pillars.
What's 2023 looking like for you?
It's going to be a year of bangers. I want to create my own niche now, so I'll be dropping music more consistently. I have a couple of releases in the pipeline with some big labels soon. So just stoked about having more music out.
Text Nandini Chand
Date 03-01-2023