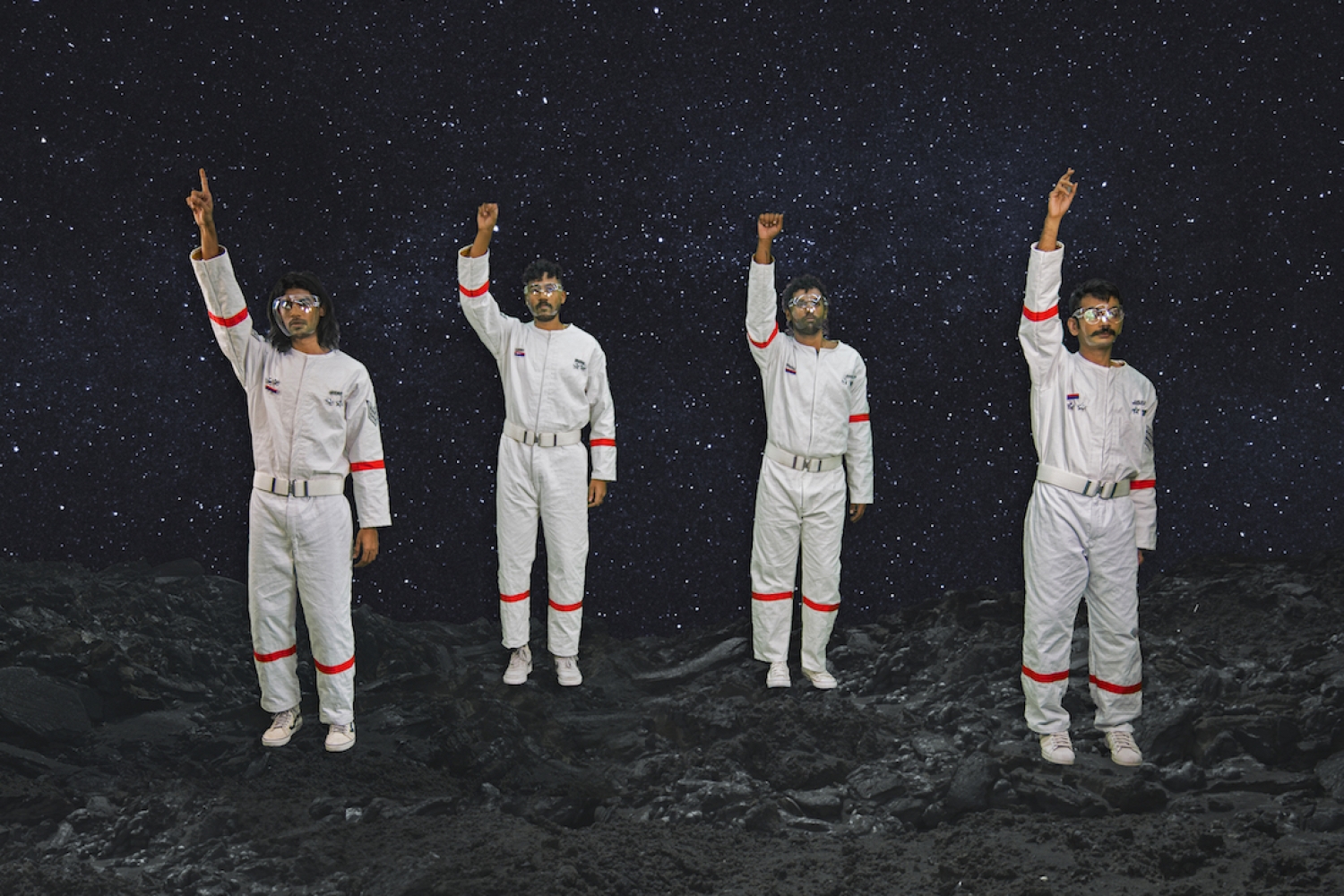 Sucks To Be Human
The F16s
Written smack-dab in the middle of the pandemic's first wave, Sucks To Be Human, is the most streamed track (with close to a million streams) from The F16s 2021 EP Is It Time to Eat the Rich Yet?. A funeral dirge set against pleasant, upbeat melodies, the track looks at how we have nowhere to go but inward. The lyrics focus on the band's collective failings as a species as they look to outer space—all the while pondering our planet's future as it tethers on the verge of ruin.
The F16's Joshua Fernandez shares that the song addresses "Human short-sightedness combined with pride and wilful ignorance literally destroying the world. Brain dead rotting world of humans whose core existence depends on nothing more than consumerism and pop culture."He goes on to add: "No matter how many people you are surrounded by, no matter how similar we look, no matter how many similarities we have with other people, you just feel like the world is not yours. Society is a hack. Can we please get abducted already?"
The video, directed by Lendrick Kumar, with cinematography by Prayoon Sajeev, and VFX by Madhavan Krishnesh, has the band at the centre of an interplanetary talent show quite literally dancing to their doom. Tasked with the burden of getting Earth over the finish line still intact, the quartet leave no stone uncovered as they turn their crosshairs to religion, autocracy and crypto-bros, their future in the hands of hedonistic alien judges itching to be impressed. A beautiful reflection of The F16s collective creativity, and with the support of 15 creative collaborators, the music video for Sucks To Be Human permits us to laugh at the current state of humanity, taking some weight out of our gloom. Premiered via the US-based FLOOD Magazine yesterday, audiences can enjoy the video via the band's YouTube page here.

Date 17-08-2022