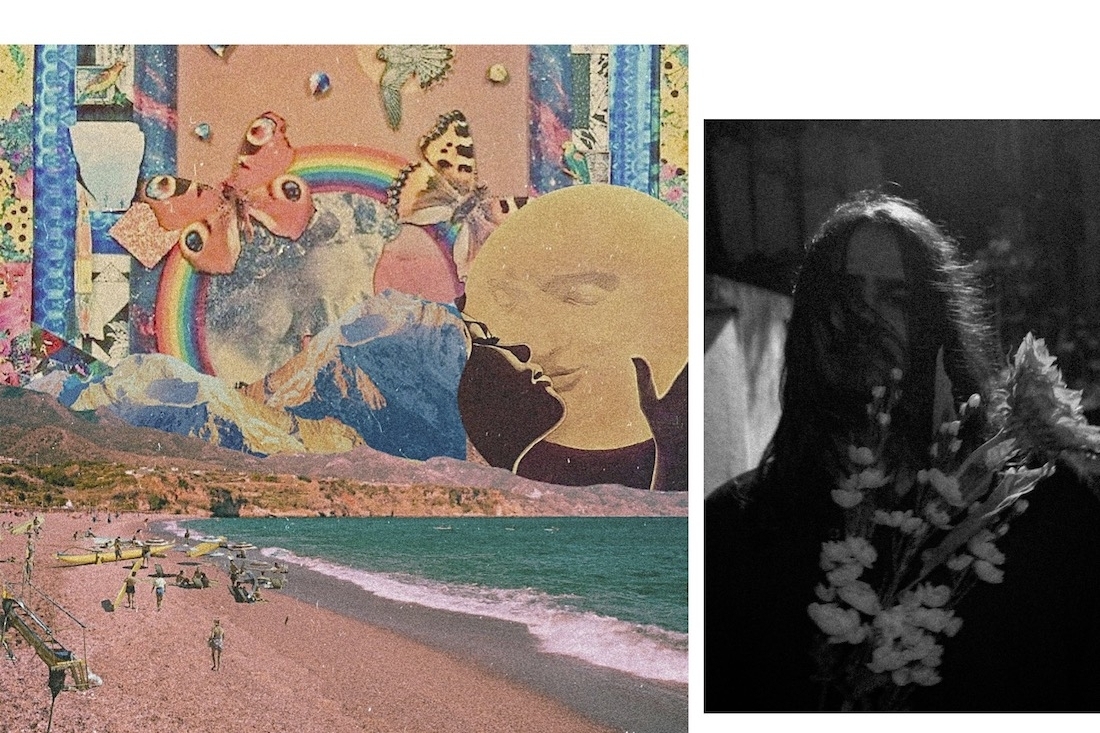 Combining indie, shoegaze and psychedelic rock, 19-year-old Aryaman Singh is a self-taught musician, intent on introducing fresh sounds to the music scene of India, under the alias Sunflower Tape Machine. 'It all started when my band in school needed a bassist and I bought my first four-string Yamaha bass. The feeling of being on stage and having complete freedom to express myself through music, made me realise that music was what I wanted to do for the rest of my life. So, I taught myself the bass guitar, wrote, and produced music. It wasn't until I discovered Tame Impala (Kevin Parker) that I was inspired to teach myself a little bit of everything, from the electric guitar to the keyboard to the drums, and even vocals. Parker, who records all the instruments, writes, and produces all his music by himself, is one of, if not, my biggest inspirations in music. He made me discover the sound of indie/alt music, and psychedelic rock beyond just Pink Floyd and he was a big factor in my journey of finding my sound and deciding what sort of music I wanted to make,' he fondly shares. Creating his own original musical scores now, Aryaman has learnt to find inspiration in the smallest of details.
Speaking of indie music in India today, he believes that there is a lack of variety here. 'It is, unfortunately, very apparent that certain genres dominate more than the others. However, I have been noticing quite a few underground artists coming up with really unique sounding tracks,' he adds. More positively though, Aryaman says, 'Indie and rock scene in India has come a super long way and Spotify has a lot to do with that! With initiatives such as Radar, Fresh Finds and Equal, discoverability has been at an all time high. I think what Spotify is doing right now, with all of their editorial playlists and algorithms, is really aiding in bridging that gap. The shoegaze scene, though, is yet to pick up in India. However, I don't blame the public for not getting into it as it is not a sound that we are used to. But, I can see it slowly gaining recognition here too.'
Aryaman has released three singles so far — Within You; Death, Colourised and Sophomore Sweetheart. In his own words, 'Sophomore Sweetheart is an upbeat indie/bedroom pop track that is super relatable right now. The lyrics speak about a couple that had plans to go to the homecoming dance, which then got canceled due to the current state of the world. The vibe I was going for is a nostalgic, summer hit sort of vibe, and I managed to achieve the same, using 80s inspired sounds such as the Linn lm-1 drum machine, analog synths like the Roland Juno, and catchy guitar riffs, played on a staple of this genre, the Fender Jaguar. As someone that listens primarily to Indie pop and psych rock, I was disappointed that the local scene didn't have much to offer. It drove me to make Sophomore Sweetheart and introduce fresh sounds to the primarily acoustic scene here. Some of the inspirations for this track include the likes of Dayglow, Tame Impala and local indie band, The F16'S.'
Still, it is no secret that anyone trying to alter the boundaries of the established is bound to face some resistance. While Sophomore Sweetheart follows the trajectory of familiar indie pop music, Aryaman's other works, Within You and Death, Colourised, are of a different palette. Yet, he believes that 'at the end of the day, it's the art that matters the most, not the numbers.' To that end, he extends this hope and belief in the Indian audience to embrace this kind of music. 'Maybe not as much as certain genres, but there is a huge audience for this sound here and I don't think it's going to be too long until the indie pop sound enters the mainstream. Possibly even into Bollywood,' he delights.
With his music, Aryaman is trying to do something entirely edgy, different and eclectic. He is diversifying the sound of Indian music and proving that psychedelic rock and alternative indie music can be synonymous with the sounds of India. Bringing his confident vibe to the scene, he is currently working on two albums, one of which is set to release later this year. The second album would feature acoustic versions of his songs, further proving his endless love for experimentation. He hopes to pursue a Bachelors degree in music from Australia, and perform many live shows brimming with unparalleled adrenaline rush.
Text Devyani Verma
Date 02-07-2021