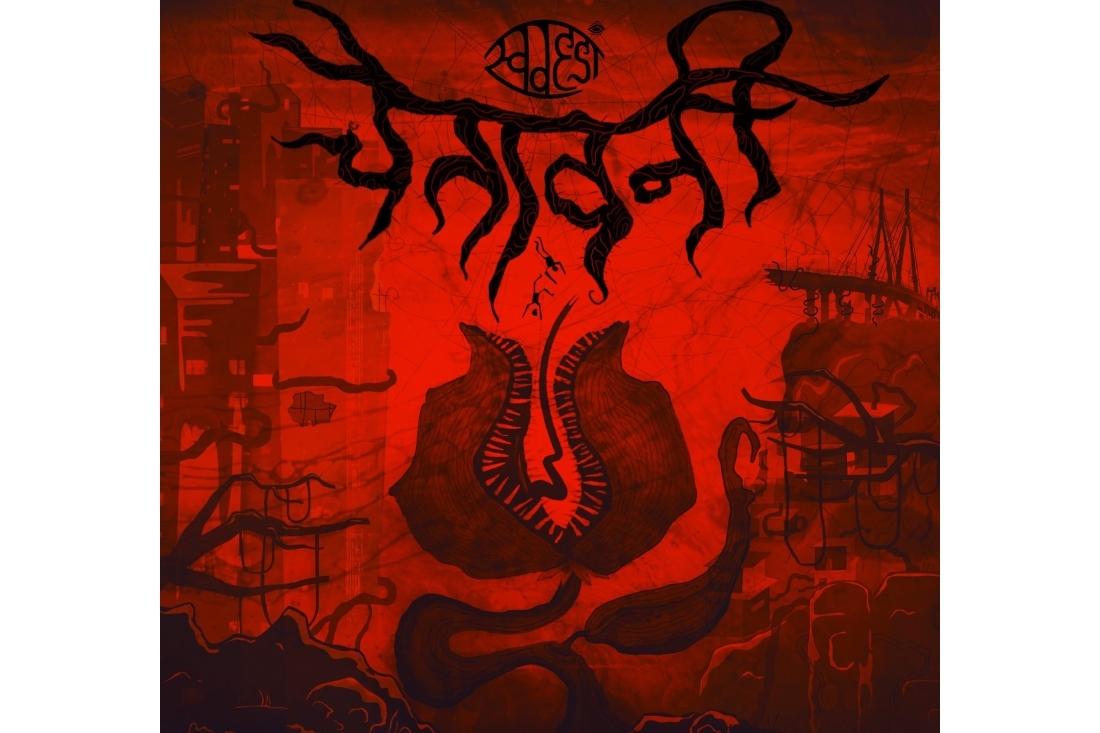 Hip-hop culture, ever since its inception in the 1970's, has seen many of its supporters be vocal about injustices rampant in their society. The music genre, over the years, has incorporated protest against systematic oppression. Hip-hop has always been political. Fearless and raw, the very essence of rap, as we know it today, reflects social activism and consciousness. Countless artists since the 80's such as Nipsey Hussle, Capital Steez, Fyütch, Run the Jewels, etc. have flagrantly alluded to the disturbing political climate in their country.
A political awakening of sorts has also emerged in the hip-hop scene of India today, the kind that was once unprecedented. As more and more rappers and artists are coming out with powerful voices that talk about important issues, the scene has witnessed a surge in popularity. One such crew, Swadesi, is dedicated to making music that is socially relevant. The Mumbai based multilingual rap collective call themselves a 'movement' and are relentless in their pursuit of speaking truth to power.
Formed in 2014 by a group of friends with their mutual shared interest in hip-hop, the collective comprises of Aklesh Sutar (MC Mawali), Dharmesh Parmar (MC Todfod), Yash Mahida (Maharya) and Saurabh Abhyankar (100RBH) as the vocalists. They are accompanied by a crew which includes graffiti artist Robston Soares (Lobster), beat producers Tushar Adhav (DJ Bamboy), Abhishek Shindolkar (Raakshas), music producer Abhishek Menon (NAAR), and sound engineer Joshua Fernandes. The inception of the Swadesi movement can be traced back to their first track which was composed as a response to the Delhi gang-rape case in 2013. Titled Laaj Watte Kai, the song eventually led to the formation of Swadesi as they decided to use their interest in music to raise their voice.
The ideology of the collective is to empower the youth with the intention of embracing all things Indian, hence the name Swadesi. They compose music as well as poetic speech in most regional languages. Their anti-establishment and revolutionary music transcends barriers and this familiarity is what makes them stand out. In 2019, they released a charged anthem The Warli Revolt in collaboration with activist and Warli tribal chieftain Prakash Bhoir. The Warli Revolt, as the name suggests, is a war cry of sorts against the cutting down of trees in the Aarey forest in Mumbai. The song calls out the rampant corruption, consumerism and hypocrisy of the government.
As part of the movement to save the forest, the group also held concerts and performances at the Aarey Amphitheatre. Having collaborated with multiple artists ranging from Bandish Projekt to Slumgods, every release by Swadesi leaves the audience with something to think about. Some of their finest collaborations include the one with Viveick Rajagopalan on the track Ta Dhom, which combines the elements of rap music with that of Konnakol — spoken syllables in traditional Indian music that represent rhythmic and percussive ideas.
Cut to 2020, as we weather a global pandemic and stay at home for the most part, Swadesi has released a gritty single that perfectly encapsulates how India has reacted to COVID-19. Titled Mahamaari, the song speaks critically about the situation and the establishment's response to it, all the while maintaining an extremely catchy and rhythmic cadence. The pandemic which is dominating mainstream cultural discourse today with its incapacitating effects, has found its way into many artists' recent compositions. However, none of them are as hard-hitting as Mahamaari due to its sheer unabashed lyrics and tone.
In tragic times like the ones we are currently in, it becomes more important than ever to understand and support artists and collectives like Swadesi, whose voices and efforts archive and reverberate everything that we should be standing up and fighting for.
Text Samadrita Khasnabis