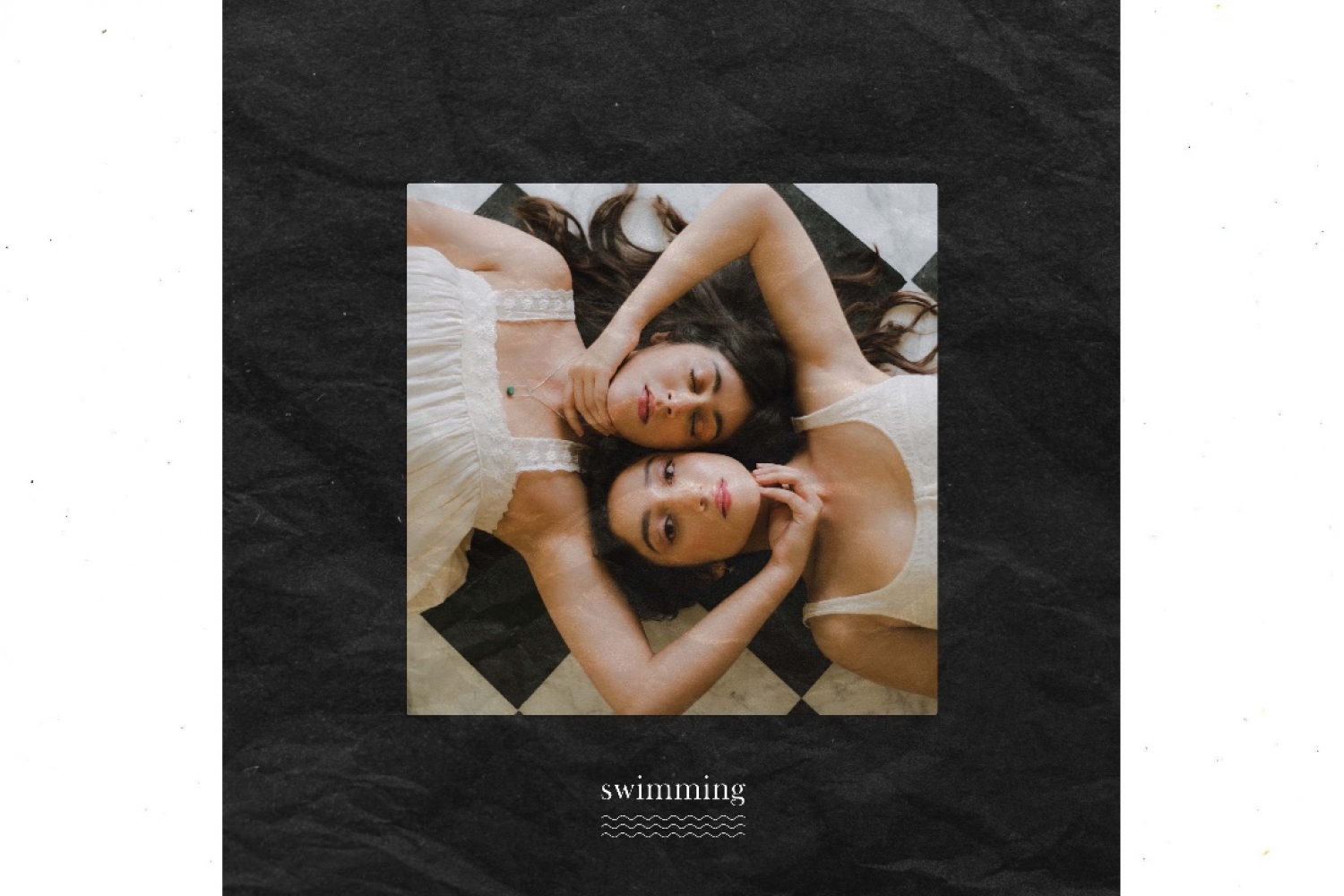 Swimming, a collaboration between Delhi based singer/songwriters, Kamakshi Khanna & Sanjeeta Bhattacharya is a dedication to female friendships and an ode to the vulnerable, tender, affectionate half of feminine energy. The song celebrates the relationships where you feel free to swim in your emotions, voice the most difficult ones and be vulnerable without fear of judgement. The song is an ode to that friend who knows how to stay patiently through your highs and lows and pull you out of your own worst tendencies. It's a reminder of what remains when you feel like you've lost everything.
Written through WhatsApp voice note exchanges during the lockdown, Swimming is a conversation between two friends. When describing the song and video, Kamakshi describes her character as "someone who is overwhelmed and needs someone to help pull her out of her own worst tendencies," while Sanjeeta "represents the friend that knows how to stay by your side through the highs and lows, lets you feel and flow with her emotions as they are without trying to change you." Swimming is a celebration of female friendships where you feel free to let your guard down and be vulnerable without the fear of judgement. "We are so grateful that we got to make a music video with a team led by inspiring women like Parizad, Ashna Katoch and so many more. It was the first time I worked with a primarily female crew and the whole experience of creating this has left me in awe of all the strong community of women we get to work and grow with," shares Kamakshi of the song and music video.
The single is a collaboration between two strong female voices in the Indian independent music space. "Swimming must be one of my most spontaneous collaborations. The emotion in the idea that Kamakshi sent was so relatable in that moment that the words and melody poured out of me like water. To have someone to be vulnerable with is a gift and this is our ode to the warmth of feminine energy that holds, supports, nurtures, and empathises - an energy that the parched world desperately needs. We have been extremely lucky to have created this with beautifully talented women we are lucky enough to call friends," adds Sanjeeta.
The single is released independently and accompanied by a music video directed by Parizad and choreographed by Ashna Katoch. When describing the concept and execution of the music video, Parizad, the director, describes the film as "woven together by a collective feminine energy - one that has no desire to fit itself into a specific mould and simply wants to be." She further describes the flow of the film as a celebration of "softness and strength as two sides of the same coin, instead of opposing energies as they are conventionally viewed. In principle and in process, the video revels in the beauty of companionship and acts as an embodiment of the feeling of holding space." Ashna Katoch, choreographer, adds that "everything just fits perfectly" when coming together to create the final music video.
Swimming is an ode to the gentler, more tender side of relationships, that celebrates the idea of vulnerability as a source of strength - a perfect way to end Women's History Month 2022.
CREDITS LIST
Audio
Vocals: Kamakshi Khanna, Sanjeeta Bhattacharya
Lyrics: Kamakshi Khanna, Sanjeeta Bhattacharya
Production: Kamakshi Khanna
Drums: Karun Kannampilly
Bass: Adil Kurwa
Strings: Ajay Jayanthi
Guitars: Apoorv Isaac
Keyboard & Ukulele: Kamakshi Khanna
Mix Engineer: Ashyar Balsara
Mastering Engineer: Grazz Durham at Exchange Mastering UK
Video
Director: Parizad D
Concept: Parizad
Location: Dilkushan Bagh, Teekli
Choreographer: Ashna Katoch
Dancers: Ashna Katoch, Tanya Suri
Stylist: Aanchal Rai
Assistant Stylist: Gursha Bedi
Makeup & Hair: Sonal Garg
Management
Kamakshi Khanna - Big Bad Wolf
Sanjeeta Bhattacharya - Misfits Inc.