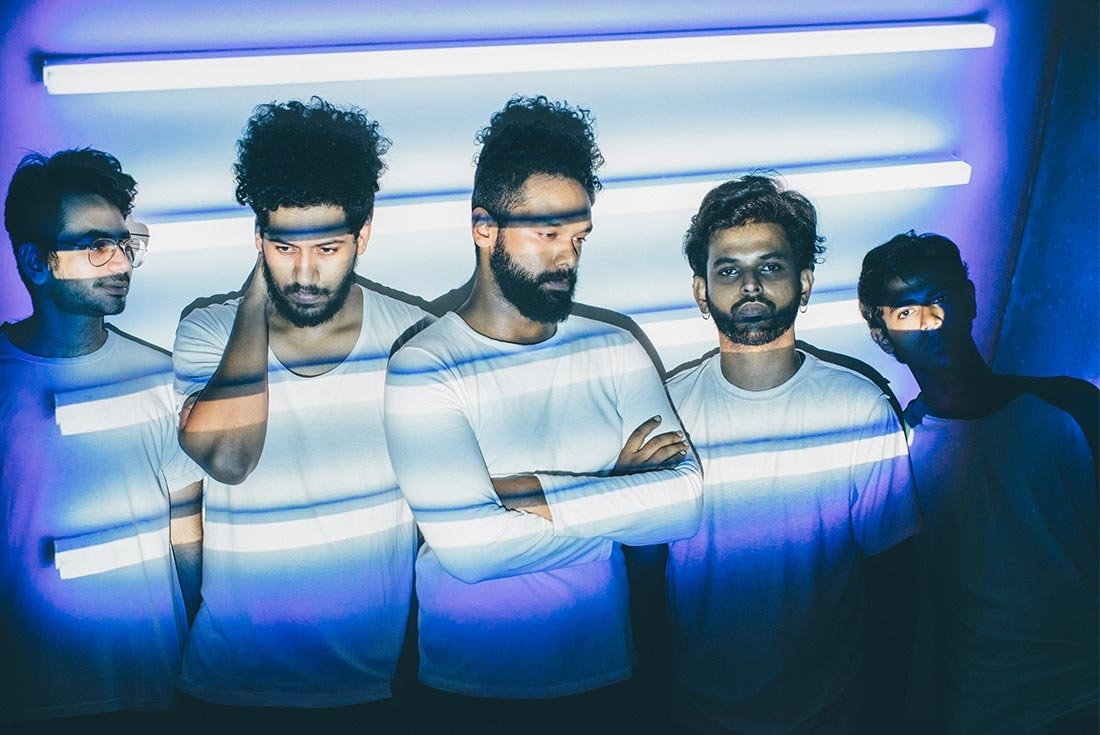 The F16s is a musical indulgence. An indulgence that stimulates all the senses. Lyrically and sonically rich, they can be compared to cravings for a doughnut. You think you can resist the temptation, but your heart craves for more. Even though they come in a box, they come in all sort of assorted flavours - all the flavours that satisfy the different wants that you never knew you had. The F16s are similarly an experience that nourishes the ears feeding it with melodious sounds, rhythmic beats and fresh vocals. It softens the heart, spreads a warm smile and transports you to a happy place.

I heard The F16s for the first time in March 2018 in Bangalore where they performed at Sunday Soul Sante. I remember walking to the food stall which happened to be next to the stage where they were performing, incidentally, and stopping halfway and just enjoying the performance.
About
The F16s is a Chennai based alternative band who describe themselves as 'a pop band disguised in a rock and roll outfit'. Catchy pop vocals with grooving bass lines, synthetic keys and some upbeat drums. 'Its hard to articulate the identity of a soul but we know it's there.' they tell me.

Their music romanticizes melancholia and takes inspiration from the mundane everyday life that reflects the city that conceived them. 'Lyrically driven, the 'sound' of the band rests in an arc that also includes acts like LCD Soundsystem, Julian Casablancas and the Voidz and The Horrors; beat-driven yet innately melodic.'

The band is a group of five: Josh - Vocals/guitar, Abhinav - Guitar, Sashank - Bass, Harshan - Keyboard/MIDI, and Manu - Drums/Percussion. Formed in 2012, they released a 6-song EP in 2013 called Kaleidoscope, along with 2 other tracks recorded in Brooklyn, New York called Nobody's Gonna Wait. Their latest full-length debut album Triggerpunkte, released on 8th August 2016 is a nine-song collection recorded in Chennai and Mumbai over a year. It is a hybrid of 'reverb-heavy sentimentality and fast-paced assault.'
'Triggerpunkte is a reaction to the band's previous efforts where we explore the band's identity. The outcome is a populist, experimental, healing, agitating, straightforward, highly polished, and multi-layered album.'

'Triggerpunkte is a German word for the trigger-points on your body and just like the mood board of the album, they're never in one place.' True to its meaning, all the songs in this sensually playful album addresses different emotions - joy/brightness, urban, sporty, melancholy, mundane, synthetic, rough, sensitive, and everything in between, all having an undercurrent of emotional vulnerability, youth and crispness. Exploding with sensitivity and liberating eager sounds, they entrap the listener.

Their achievement includes - The Jack Daniel's Award 2013 for the Best Emerging Act, Radio City Freedom Awards Best Rock Artist and Best Young Indie Artist (Judge's Choice). We catch up with them, diving inside their creative musical world.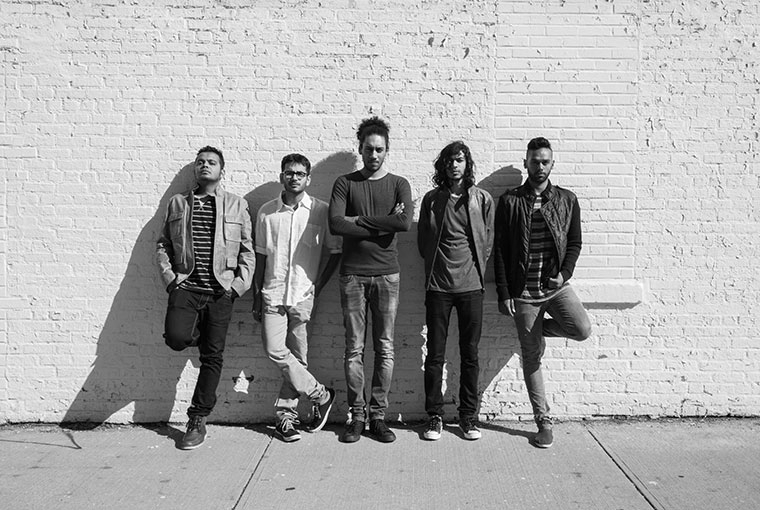 The name 'F16s', where does that come from?
It was suggested by a friend when we were hanging out. It refers to an activity that a group of people do together, preferably outdoors, where something is burned and passed around. Called "taxiing" in other parts of India.

All your band members come from different backgrounds. How did you find a common ground?
More often than not, it's a shared hatred for engineering that brings bandmates together. Not in this case: everyone in the band knew each other from college; we were part of different bands at the time. We found common ground in the music we liked and wanted to play.
How would you describe your vocal aesthetics, and what would you say your vocal vocabulary consists of?
Vocally, Josh likes to swing at either extreme. Really dry or really wet vocals. Baritone or falsetto. Catchy pop vocal melodies to gibberish.
He sings each vocal melody that he's already road mapped in his mind as to how each word should sound as it leaves his mouth and when it comes to the production he pays special attention to any vocal inflexion or enunciation on a particular tune we're working on at the studio.
Take us through the creative journey of making music.
Some songs have come about while just jamming on ideas created in the rehearsal room. You play a melody or a set of chords enough times and it becomes the anchor around which more building happens (is that how anchors work???).
Normally, Josh comes in with a skeletal idea which could be a couple of chords and a vocal line. The rest of us take this idea and morph it.

Triggerpunkte (2016) is an eclectic mix of songs that provoke different emotions and moods with each song but has an underlying freshness and youthfulness in it. What was the idea behind the album?
Triggerpunkte was ideally an accumulation of songs that we had written and played live over the years until it culminated into our debut album.
We had written a ton of material and finally had sat down to filter what we felt was potent enough to put on a record.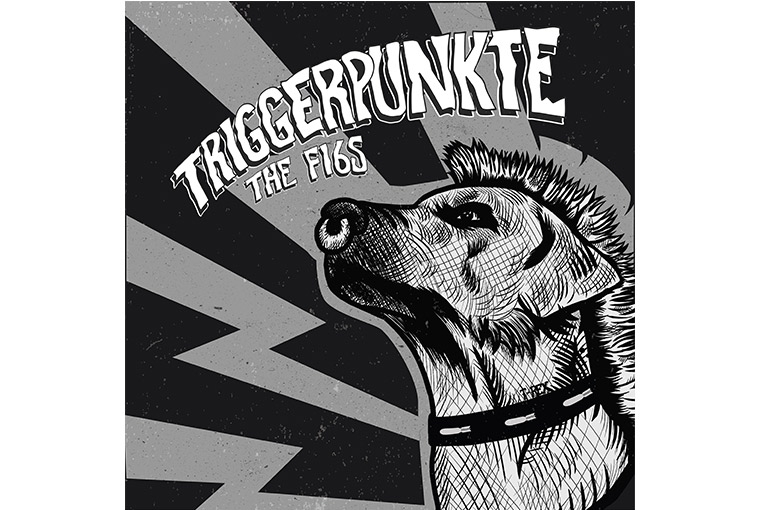 You have been making and performing music since 2012. Looking back now, what have you realized about creating such 'non-traditional' music in India?
That we can get passed over for a DJ any day of the week, no matter how much lower our rates are, which they INDEED ARE. We should have probably pivoted to something more 'traditional'. But we like making the kind of music we make. The actual "music" has had less and less to do with the band over time; now it revolves around being active on social media, being brand-friendly, because who doesn't like free stuff every now and again? The music will always be around.

What do you try to focus on while creating substantial music?
If it makes any sense sonically and lyrically; we aren't done building until both those boxes are checked. Certain songs come about with their own momentum, without us really paying attention or pointing fingers.
There would have been many challenges along the way, creatively and otherwise. Recall some of them?
Not having your own studio was a huge setback, because you became a slave to time that you've paid for at a rehearsal room. No one can write a song with that kind of pressure unless you're Jack White. That has been sorted out somewhat with Harshan starting his own studio BARKING BEAT RECORDING Co. which seeks to provide a space for independent artists to record and rehearse.
There was a period of strain when Abhinav left to Bangalore for a year to work at a music school. Rehearsals were a real dilemma, with him having to travel back to Chennai every other week. But we survived that.
What does the future hold?
We have music saved up and ready to go, we've only just begun holding out on everyone. We're about to launch our website - www.thef16s.com
We're thinking up fun and interesting merch ideas, so if anyone has any of those, they can feel free to hit us up on the online. Also in development is a crowdfunding campaign that can get pretty much everyone involved in our plans at the ground floor.