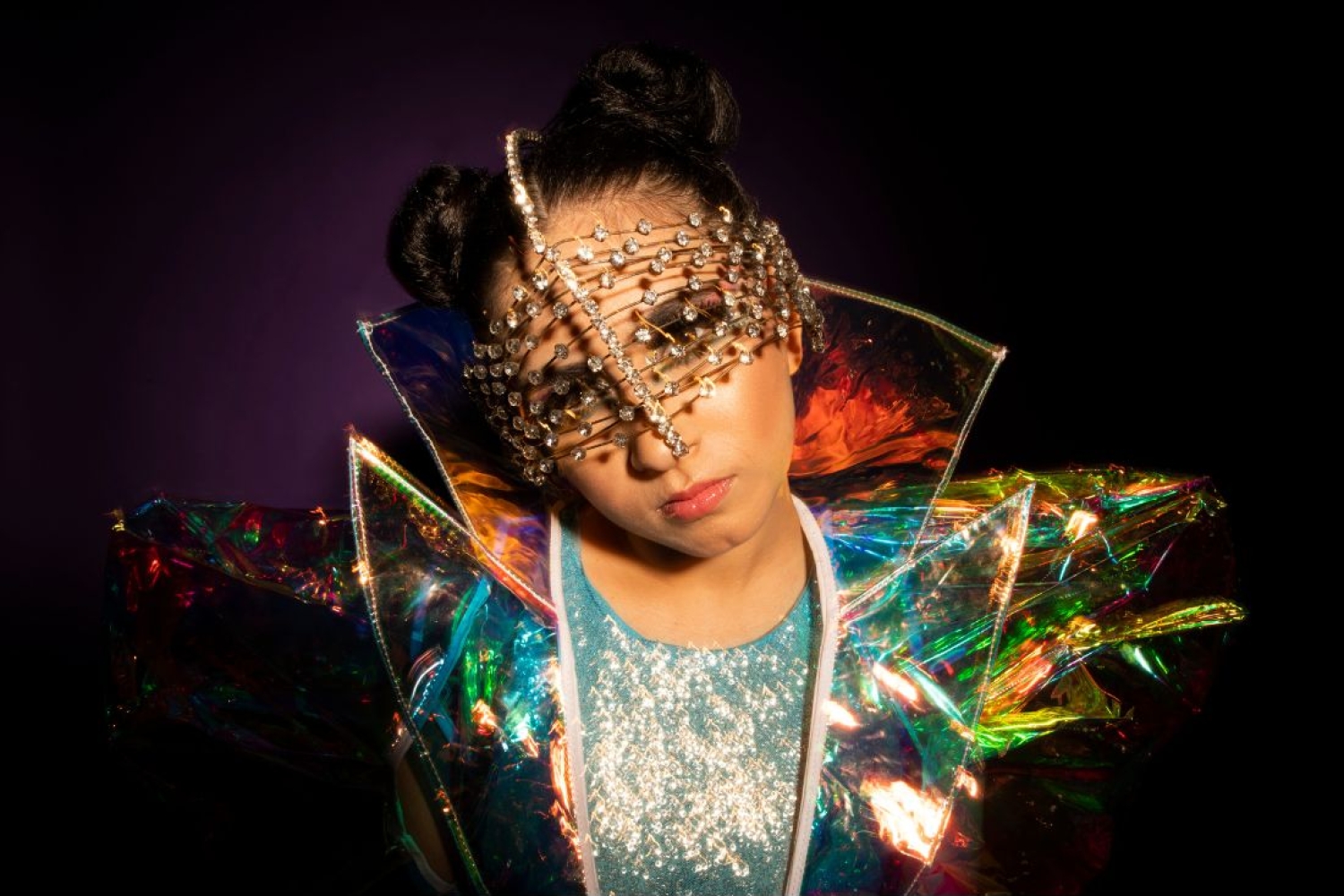 Photo credit: Pritiza Barua
Komorebi is not just a musical project but a whole universe of sound and vision. Tarana Marwah as Komorebi has been blending whimsical and dreamy soundscapes with stunning visuals and storytelling. Her new album, The Fall, is a conceptual and multimedia project that follows the journey of Kiane, a character who fans first met in her 2017 EP Soliloquy. The Fall is a coming-of-age tale that explores themes of identity, belonging, and self-discovery through music, videos, and a comic book. The album features collaborations with various artists such as Warren Mendonsa, Easy Wanderlings, and Dhruv Vishwanath, and experiments with different genres such as grime and hip-hop. In this interview, we spoke to Komorebi about her inspiration, her creative process, and her vision for The Fall.

Can you elaborate on the process of creating a multimedia project like The Fall? How did you manage to seamlessly integrate music, music videos, a comic book, and even a character like Luna-Tick into a cohesive narrative experience?
Brick by brick, slowly, and over a large period of time. As and when I met more people who felt like an inspiration, I continued to add them to the bandwagon. Luna for example was hired as a make-up artist and stylist for mymmusic video, but I brought them on board to act because I thought they had a lot of charisma. I've always wanted to make 'Komoverse'. In the beginning, the dream was to create a video game. I tried and failed. This time however, I have a label on board that's backing me up and has been a huge support. The comic was my second-best venture — it's been nuts trying to pull it off, and even more so in theme and tandem with the album. I met Hamza from The Comic Book Store who was very interested in the idea, and keen on working with an indie musician. Each chapter in the comic corresponds to a song on the album, both share a name...I hope it's as cohesive for the audience as it is in my head.
Photo credit: Pritiza Barua
Your music often reflects influences from gaming and anime. How did these inspirations shape the world-building and character development in The Fall? Could you share some specific instances where your love for these mediums influenced your creative decisions?
I think the art style for The Fall, the comic book, is very similar to the 90s post-apocalyptic Cartoon Network era — something I have to credit my illustrator Neelav for. The androgynous nature and art style of the character Luna reminds one of "Him" from the same show. The liminal space Luna traps Kiane and Owlie in, after she gets entangled in the roots of Satori, was inspired by the "Eclipse" from the 90s anime/manga Berserk.

The story itself is very anime — watching a young character grow into a matured veteran, very Bildungsroman, endearing and heartbreaking in parts. Watch Out features a diverse range of talents including Warren Mendonsa, Easy Wanderlings, Dhruv Vishwanath, and Glorious Luna. How did these collaborations come about, and how did each of these artists contribute to the emotional depth and musicality of the single? I wanted to build an organic soundscape with a highly-charged electronic bed under it. So in my head I thought of the right team that could bring that combination to life, and I came up with these three collaborators. As artists and human beings, they're very pure, it reflects in their soundscape. Warren brings in slide guitars and the perceived "string section", which is just a crystalliser on his guitar chords. Easy Wanderlings sound heavenly in the outro. Dhruv brings the rhythm and soul into the acoustic guitar. Match made in heaven!

This is an exclusive excerpt from our September EZ. To read the entire article and more such pieces, follow the link here.

Words Hansika Lohani
Date 14.09.2023