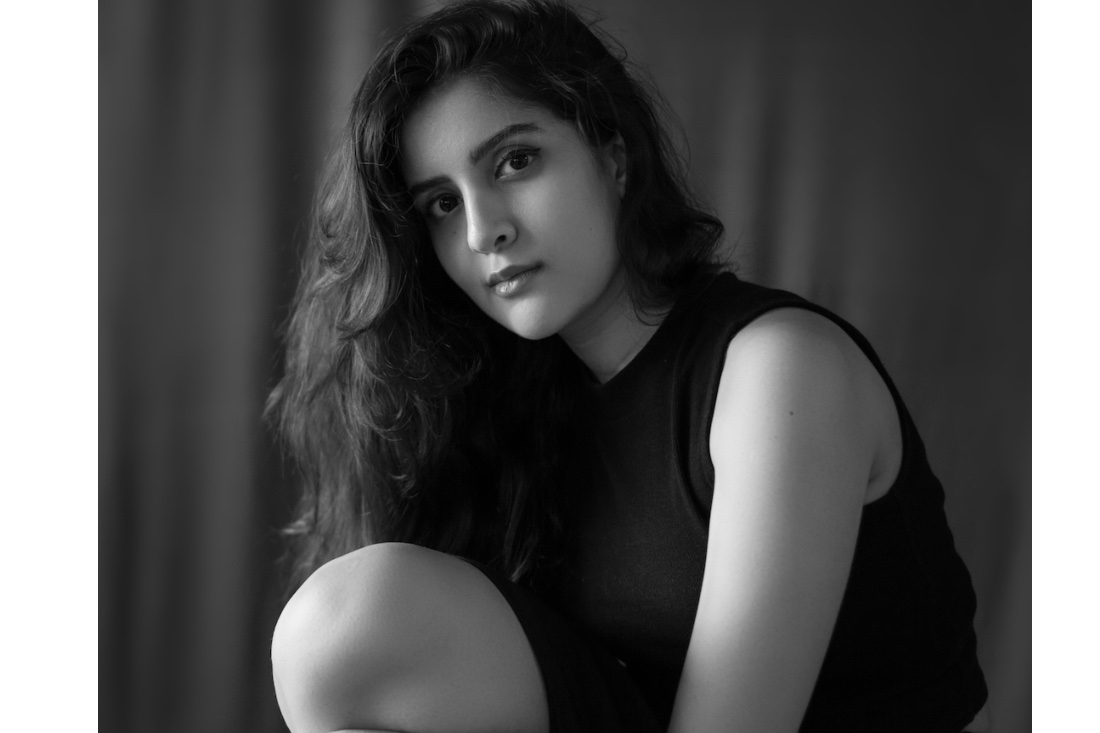 While talking to Utsavi, one is immediately drawn by her friendly demeanour and kind words, which is exactly how she wants her songs to be perceived. Utsavi Jha had a rocky start with music, but as she grew older, she realised its significance in her life. She began exploring as many genres as she could, in an attempt to truly understand and learn music.
Her latest single Picnic, explores the fears that grip us all. She speaks of the discomfort and suffocation her fears cause her and how she is determined to deal with them. Her strong vocals, coupled with brilliant saxophone parts courtesy of Anurag Kamle, make for a wonderful blues-rock number. The strength it takes to face one's fears is conveyed simply through her songwriting. Her songs are heavily imbued with emotion and honesty, making every song a joy to listen to.
We connected with her to know more about her journey with music, her new single and her plans for the future.
What led you to music?
I wish I had a very straightforward answer to that but I don't. When I was 10, my music teacher in school found out that I could sing and pushed me to sing in some school functions. I was extremely shy and reserved as a person, and so that kind of spotlight and attention terrorised me. I begged my mother and teacher to let me quit music. How I wish I could travel back in time and change that! However, when the pressure was taken off me, English music entered my life via television series soundtracks. That's how music came back to my life. And as I grew up, I realised that I actually really enjoyed singing but my shyness and embarrassment, with all the attention held me back. Even after realising it, I couldn't do much except for sing at random gatherings because my family forced me to sing.
Then, something happened during the ninth grade vacation that truly led me to music-songwriting. I was standing in my balcony one day, watching people pass by and saw a college couple get cuddly in the park opposite my building. Now, I'm a romantic and I guess that moment drew me in so much that I composed my first ever song I love you right there. No cue, just a melody and words that came out simultaneously. And I was thrilled! I wanted to be a singer! I didn't know how badly, and I kept that part away from everyone because I was shy. But I kept writing. I even trained in semi-classical, Gujarati folk and classical, sporadically. I think because of my affinity for writing, I always gravitated towards English music and hence in the last year of college, I took charge of my mind and went to the best western vocal trainer there is, Jennifer D'Souza.
Later in 2017, I got an opportunity to sing some songs with a band as a guest vocalist, at a flee market event. It was my first live performance. The thrill was unparalleled. I felt as though all my hesitations were nothing compared to my love for music and performing, so I started putting music before my limitations. That streak led me to start my YouTube channel in 2018, perform live in cafés in 2019 and release original music in 2020. And luckily, I have my family's unconditional support and friends' selfless help, so that really keeps me going. My digital followers on Instagram too really motivate me. Music took its own sweet time, but it ushered itself in my life organically. I'm just happy now and accepting music with all my heart.
How would you describe your musical style?
Out and out personal, with a lot of importance given to lyrics. Because songwriting played such an important role in cementing my love for music, I make sure I'm not just stringing random together words together, but putting sufficient thought behind the words. I want my songs to be readable without the music and provide an equally good experience. Music is my safe space. I like to be vulnerable and honest at the cost of embarrassing myself, because how else do you make 'original music'? I believe that my thoughts are unique to just me, just how yours would be to you, and hence it's my biggest asset! My music is inspired and influenced by many genres and eclectic artists. Right from Leonard Cohen to Arctic Monkeys! I like the diversity about my taste and I think it reflects in the kind of music I make or plan to make. Ultimately for me, music is about conveying a story or a message in the form of a song. I hope that relatability, enjoyment and simplicity, by default, become a part of the process.
Tell us a little about your latest single. What inspired Picnic?
Back in May 2020, I received some very happy news, that should've ideally made me jump up and down and celebrate. But instead, my reaction to it was an acknowledging nod, a victorious sigh and then a downward spiral of 'Utsavi, this is fine but don't be too happy or satisfied. What if this goes away at some point like all other things? And what if it is not as fruitful for you?' As soon as I said this to myself, I realised what a bad way this was to approach life and happiness; I was very annoyed, angry and irritated with myself for putting myself through so much pain for no reason at all. My parents and sister have often corrected me, and this particular incident pulled the last string for me. I was tired of myself being so fearful about feeling happy and just wanted to feel fearlessly, without the stress of losing what I have. I wanted to cut myself some slack.
So I decided that this toxic rut in my mind needs to be cleansed, and like all my other songs, I used songwriting to find closure. But when I decided to write about it, I wanted to talk about it in a way that's not sad but energetic. I was listening to and exploring a lot of Blues music around the same time, and I wanted to make something bluesy because I loved the intensity of the genre. And that's how I chose the treatment for the song. Picnic, on the surface, sounds like a fun, rock song, but it has melancholic undertones. Additionally, Ehsaan Noorani sir's advise to musicians on his Instagram live sessions about how they should listen to and try different kinds of music to enrich their musicality also motivated me to push my boundaries. Picnic is produced, mixed and mastered by Jason D'Souza, with Anurag Kamle on the saxophone, who translated the sound in my head to a song that sounds so free and beautiful!
Which artists do you enjoy listening to, and do you think any of them have had an influence on the way you write music now?
It's very hard to pick favourites but I'd say as artists, Sara Bareilles, Arctic Monkeys, Roo Panes, Hozier, Patsy Cline, Ella Fitzgerald, Leonard Cohen and Joni Mitchell are artists I really love listening to. Of course, this list is not finite and there are so many artists I love or even some standalone songs from different artists. But I think those that directly affect the way I write or even approach music would be Sara Bareilles, Arctic Monkeys and Joni Mitchell. Sara Bareilles because she writes meaningful lyrics and songs, plays the piano, sings and is a complete, honest artist. Arctic Monkeys for being so unapologetically original and Alex Turner for his brilliant lyrics, that are so unexpected of rock songs! Joni Mitchell again for her songwriting and thought process and Patsy Cline for the way she can heavily emote with simplicity. When I write, I want to make sure my songs are honest, well-written, emote a lot and there is some thought process behind each song — something from each of them. Apart from that, Roo Panes, John Mayer and Ed Sheeran, early on, inspired me with their songwriting.
Has the pandemic affected your writing process?
Very fortunately, lockdown really helped me as a songwriter. It gave me the time, seclusion and the assertion I needed to put me in one place to write more. I remember, the whole of June-July 2020, all I did was write songs. My schedule would be to wake up, sit by my room balcony to write a song, take a break for breakfast and lunch and get back to doing music related things in the second half of the day, sometimes even continue writing. I'm also someone who likes to spend time with family and with myself, so sadly, while the situation was tough out there, I fortunately got to spend time with my family, who also gave me the time and space I needed. It put me in a positive zone mentally. During the lockdown, I also explored a lot of genres and artists I wouldn't normally listen to, which as I mentioned above, led to Picnic. I also started composing using an instrument, which was something I didn't do before, and now a whole new world has opened up to me. Lockdown was also when a lot of Instagram lives were happening, so if not directly, it did play a role in my writing process. So if anything, the pandemic pushed me to write more and take active action on my music.
What are you working on currently, and what's next for you?
That's something I am excited about discovering myself. Ever since I released my debut song, I feel like releasing more and more songs, to give the sounds in my head a destination. If all goes well, I intend to release a lot of songs this year, in Hindi and English. They're clubbed into their EPs so I'm very excited to share them. My family is super involved in my music and we have listening sessions at home, where they give me really valuable feedback about everything, right from song art to the actual song. So I'm looking forward to a lot more of that.
I also work alongside music, and that is something I wish to grow in. I'm finally getting comfortable with accepting uncertainty. I'm finally okay with not knowing the answers; I'm okay with confusion. I just want to keep 'doing' rather than just keep 'planning', and if that translates projects in my mind to reality, despite roadblocks, I'm happy. The next English song that I'm currently working on, should ideally come out by the end of this month. It's a chill, dreamy, love song. I'm excited to share it. After that, I do intent to release a lot of Hindi music and so I'm trying my best to oversee production, record as soon as I can and get them ready. I am also on the fourth newsletter of my mailer cycle, so I'm excited to grow that and create deeper bonds with everyone who is rooting for me. I believe that good music will find its way some day, and I hope mine finds more ears in the future!
Text Devyani Verma
Date 23-03-2021