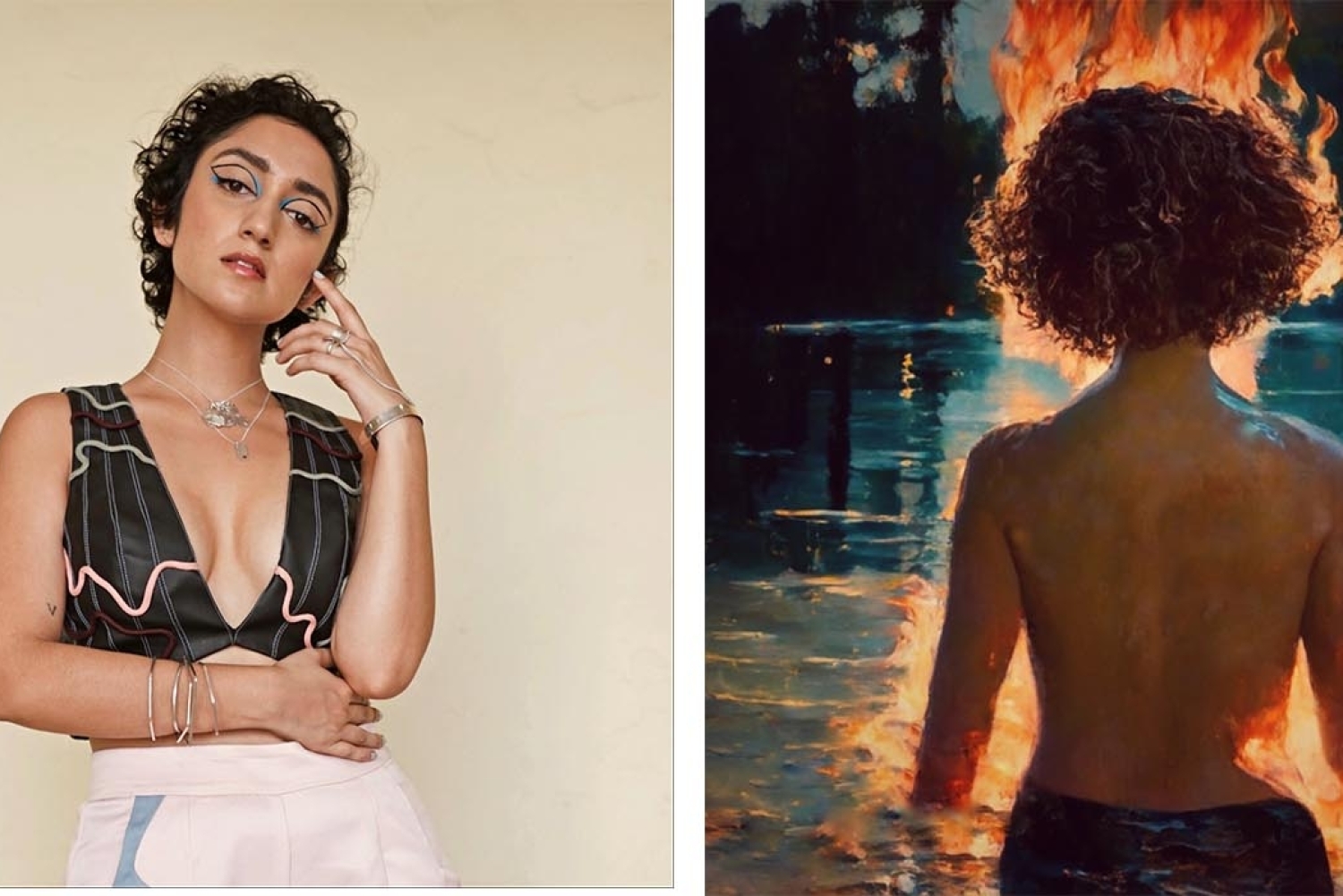 Sanjeeta Bhattacharya's first release of the year is a soulful ballad. The soft-spoken songstress with a demure character actually boldly shows off her vocal chops in this track.
The Berklee graduate who was a part of the Grammy-nominated global music album Shuruaat, has with every release pushed the envelope when it came to her musical talent and in XMTS, it's the good ol' rock ballad that gets a look. She tells us more about it.

XMTS' is a deeply emotive and soulful ballad. Could you tell us about the inspiration behind the song and the emotions you wanted to convey through your music?
X Marks the Spot is a ballad I wrote in the summer if 2019. I wrote it during a period of general turmoil in my life. Everything in and around me seemed to be crushing my spirit and I wrote this song as a note to self. It's as personal as a diary entry. I was going through my first bout of chickenpox, and the news reports said that the Amazon Forest had been on fire for three weeks, my personal relationship at the time reduced me to feeling unsure about myself and I felt vulnerable, small and lost. It felt like I'd been "shot in the lungs' . 'XMTS' is me putting those incredibly frustrating emotions and all the angst out onto paper.

How would you describe your music sensibility?
Extremely varied. I began learning Hindustani classical music from Smt. Sunanda Sharma at the age of 5. As a child I watched my father paint while listening to Mehdi Hasan and Abida Parveen. We went on cross-country road trips and our soundtrack would be Boney-M and folk music of wherever we were travelling to. My brothers introduced me to Led Zeppelin, Slayer, Metallica and Rammstein. I was a metalhead kid who slowly grew a taste for pop-RnB in middle school and learnt Flamenco and Latin-jazz in college!
During your creative process, what comes to you first… the melody or the lyrics?
It could be anything. Sometimes a motif gets stuck in my head and I build a longer melody out of it. That's how "I Will Wait" came about. More often, I write first. Then fiddle around on my guitar and compose a melody for the words. That's how a lot of my songs like Watercolour and Itne Pyaar Se (Thoda Darr Lagta Hai) were written.
Congratulations on your debut in the movie Jawan. How did this opportunity come about, and what was your initial reaction when you
were offered the role?
Thank you! In December 2020, I was cast for Netflix's anthology Feels Like Ishq as the protagonist in "She Loves Me, She Loves me Not". This was my debut in long-form acting. Once FLI released in July 2021, I was in Kolkata for a gig when I received a call from Mukesh Chhabra's (the casting director) office. A week later, in Mumbai, I auditioned nonchalantly without knowing much about the project as it hadn't been revealed to me just yet. Soon I was told that I'd gotten through and the protagonist of the film was SRK. I was ecstatic and couldn't believe what I was hearing! It was surreal.
What can you tell us about your character and the role she plays in the movie's narrative?
I can't disclose much about my character but I'm a part of SRK's core team of 6. A large part of the motive of story revolves around this team of girls.
What were some of the most memorable moments or experiences you had while filming Jawan?
During the first schedule of filming, SRK was told that I'm a musician. The next day, he brought in a guitar, an amplifier and a mic on set. At dinner, I sang my song "Pensarte" for SRK and his family, the rest of the 5 girls and the directorial team. Their expressions were priceless! The girls- Sanya Malhotra, Priya Mani, Girija Oak, Lehar Khan and Aaliyah Qureishi and I became family over the course of filming. I love them so much. Some of my favourite memories from set are also the song and dance sequences. It's not everyday that you dance next to SRK with a 1000 dancers in a massive set and realise you're living a Bollywood dream!

Words Hansika Lohani
Date 15.08.2023