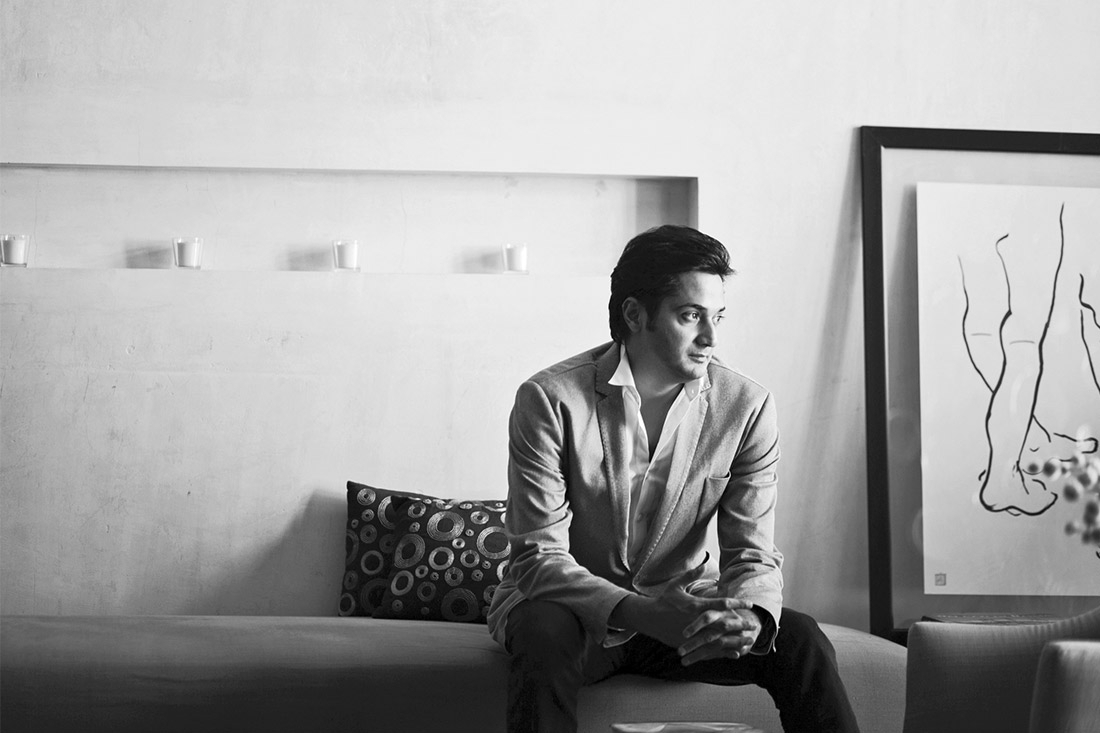 Sensorium
Siddharth Dhanvant Shanghvi
Sunaparanta, Goa Centre for the Arts kickstarts the year with its annual art extravaganza, Sensorium, a cultural melange of art, literature, music and cinema. The third edition, titled 'The End Is Only The Beginning' is a lateral perspective at conclusions turning into commencements and revisits apparent endings as an opportunity. The venue grounds come alive with Indian and international sculptures, installations, paintings, videos, mixed media art and a wide range of collateral events spanning over 14 countries, 40 artists and 11 galleries. Co-founder of Sensorium, Siddharth Dhanvant Shanghvi (also Sunaparanta's Honorary Director) tells us what he is looking forward to the most.

Tell us a little about this year's vision for Sensorium.
I lost my father last year. This got me thinking about death, and more generally about how things come to pass. The lesson in all of this was recognising the cyclical nature of time, of fate – what we perceive as an ending is as much as an illusion as beginning. Art has always been a great space for me to consolidate these ideas, to mull, to emerge more composite. To enjoy the extreme privilege of exploring these ideas in relationship with artists and their work was what my role at Sunaparanta permits me to do. And to do this in Goa is such a marvellous liberty and freedom. This edition of Sensorium is loyal to previous editions and to the idea of "small but serious" – I find it vulgar that people broadcast festivals as 'largest' and 'biggest' – as if scale might determine content.

What kind of role did the photographer and writer in you play while ideating for Sensorium and what connect do you see between the two creative genres?
Writing allows me to plan the show almost as if one might devise a short story or a novel – there is a certain architecture training one gets in the writing of books. As a photographer, it becomes easier to visualise what one is trying to achieve aesthetically with the show. However, curating a show is entirely a different matter and what has helped me most is my practice in design – I also make homes. This was essential practice for the hanging of the show and of watching how it would cohere. I think one learns from error, but also one draws from various wells.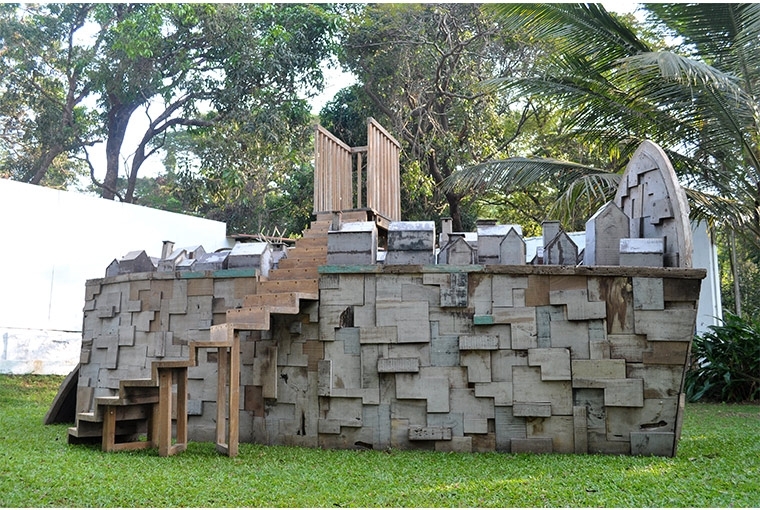 My Father's Balcony, Riyas Komu, 2004
How important is Goa as the setting of the festival? Do you think it has been able to attract a certain kind of energies that other places cannot?
I wouldn't do this in a city like Bombay or Delhi, which are commercial capitals. I have no interest in negotiating with big cities and big people. What we do is a little eccentric and oddball and Goa makes room for this sort of work – I am grateful for the allowance.

How did you curate the extensive list of artists?
We are lucky – we work with some of the best gallerists in the country such as Shireen Gandhy, Priya Jhaveri, Prateek Raja, Roshini Vadehra. They present to me artists, both senior and emerging, and we see which existing works fit with the program and which artists we commission site-specific work. I work closely with artists. For instance, I flew to Sri Lanka to meet with Saskia Pintelon to discuss what she would make for Sensorium 2018 - distortions on wedding photos, which fit with our theme. Sometimes a marriage can end an individual entirely.
Faces, Saskia Pintelon, 2005-2007
Are there any new mediums showcased this year?
Video, installations and paintings – we have been lucky to show most mediums for previous editions, as we did for Sensorium 2018.

Lastly, as an art lover what are you most looking forward to from Sensorium this year?
Mithu Sen's musical avatar. Riyas Komu's magnificent outdoor installation. Jacob Fellander's fine photographs. On another note, I hope that perhaps two people come to see our show, commence to discuss a work, which kick starts an enduring friendship or a love affair for them. How nice that would be!

Stand Still -Drift Theories, Jacob Felländer, Dubai-Paris-Stockholm, 2011
The festival opens on 19th January 2018 and runs until 1st March 2018 at Sunaparanta – Goa Centre for the Arts, 63/C-8, Near Army House, Altinho, Panjim, Goa.

Text Garima Gupta
Image Courtesy Sunaparanta- Goa Centre for the Arts