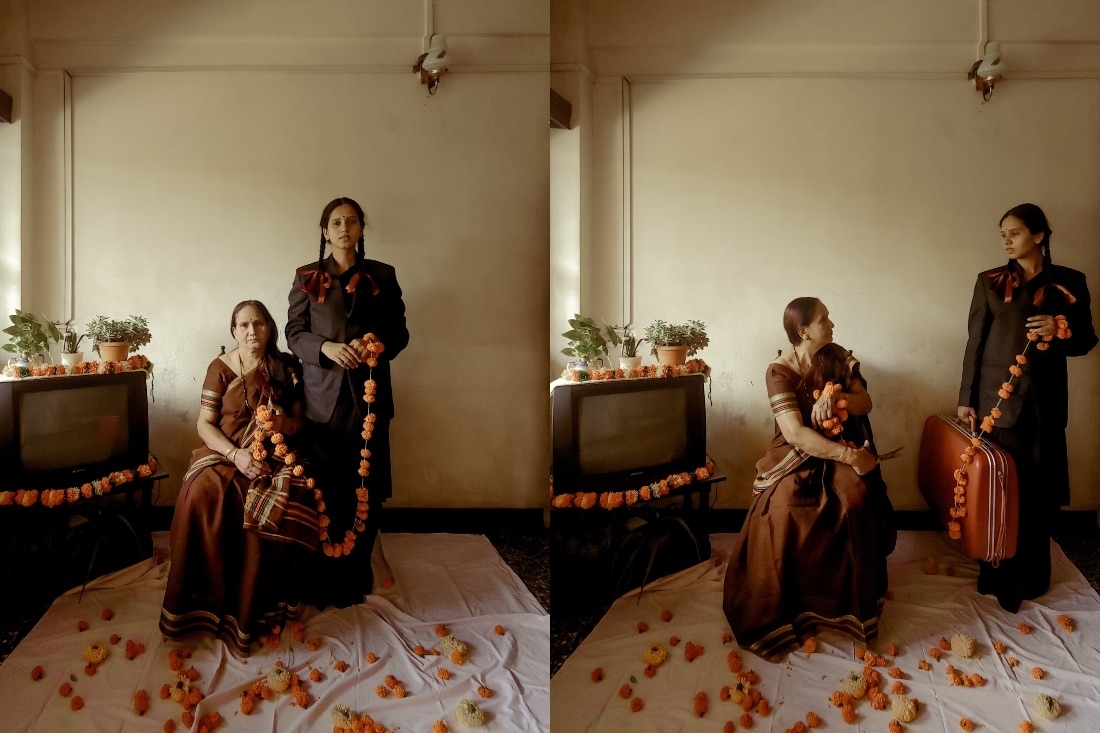 Hailing from Aligarh, Uttar Pradesh, fine art and conceptual photographer Ahmad Faras, grew up appreciating the arts. He fondly recalls drawing being a vital aspect of his life. As he ventured into adulthood, photography became his medium of expression. 'I believe art is an amazing way to express one's feelings and emotions,' he asserts.
Ahmad's lens likes to deftly explore and capture people's mentality. Much of his work revolves around mental health and social issues. At a difficult time like this, the photographer has tried to make the most of the situation by working remotely with models from different states and countries. At times, when he finds it difficult to scout for his concepts, the photographer convinces his younger brothers to step in as models. When it comes to searching for inspiration, Ahmad strongly believes that it can be found anywhere, even in the most banal of objects — one must be observant enough to act on it.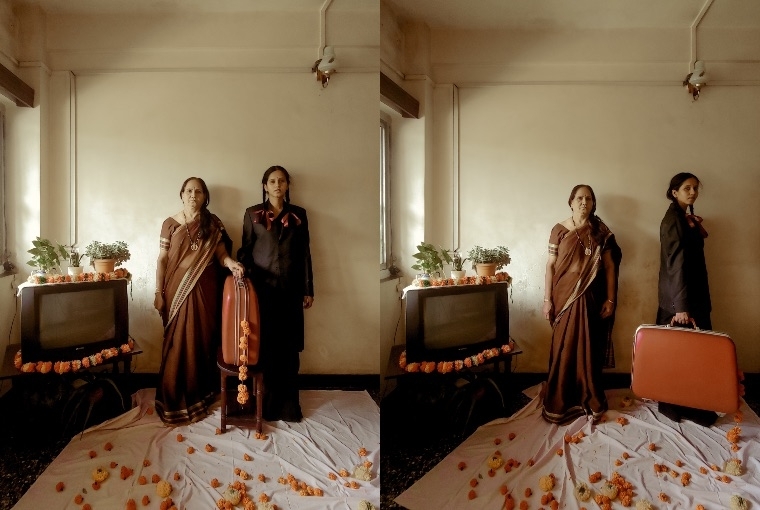 When it comes to his creative process, Ahmad's projects are very detailed in nature. He explains, 'It's not just clicking pictures, I really want to convey a narrative with each shoot. I plan each and every detail very carefully, from the creative direction, styling to the concept, since everything eventually merges together to give the vibe and story of the pictures. The result is honestly worth the painstaking planning.'
Ahmad's photo series chaukhat, also one of his favourites, is an intriguing take on a relationship between a mother and a daughter. It delves into the nitty-gritty of the anxiety of a mother, who constantly worries for her daughter's well-being and safety as the young one steps out into the public space, leaving the privacy of her home. Deconstructing the series for us, Ahmad adds, 'One realises that the violence against women in the country is increasing day by day. The garland of flowers indicates the relationship and bonding between the mother and her daughter. Eventually, the mother cuts her ties and helps her daughter pack. She wishes to send her daughter away with courage, love, confidence and blessings, which is shown by the garland in her daughter's bag. I'm so thankful to Snehal and her mother Kalpana aunty for merging in chaukhat as beautifully as they could have.' The photographer managed to conclude the series with a short poem dedicated to those dealing with the stress of a similar nature.
मां को सताए ये विचार हर बार
क्या होगा जब बिटिया करेगी "चौखट" पार
डर के कहीं संसार से ना मान जाए हार
बांधकर देदेती हों उसे आत्मविश्वास और प्यार
ताकी दे वो दुनिया अपनी तरह सवार।
When it comes to Ahmad's artistic intentions, they vary from series to series. Once he shares the story with the viewers, he believes it is open to interpretation. He elucidates, 'The viewers can decide which part or character they relate more to. They are free to pick whatever they want. I don't want to bind anyone's perspective by imposing my own thought process, we all have beautiful minds with amazing imagination.'
As a freelance artist, things haven't been easy to navigate for Ahmad. Adapting to the situation, he has taken up virtual shoots and is currently planning to execute some more concepts. On a parting note, he tells me how excited he is to share his work with the world.
Text Unnati Saini
Date 15-07-2021