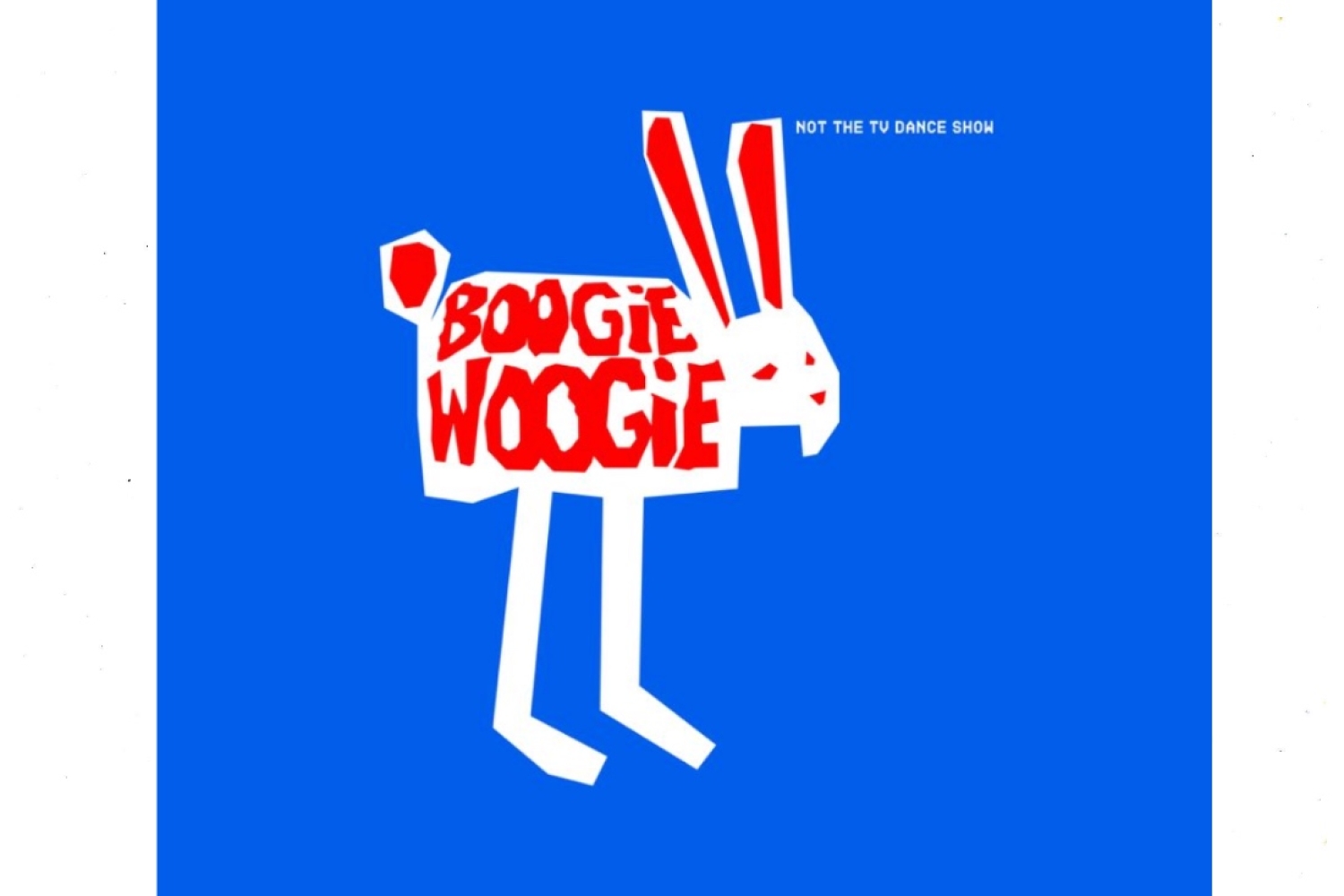 Sumit Roy presents his much-anticipated second solo show, Boogie Woogie, featuring new paintings and sculptural installations. Taking its title from the 90s dance reality show hosted by the legendary TV personality and comedian Javed Jaaferi, the exhibition highlights the artist and rapper's highly versatile and cross-disciplinary exploration of contemporary issues through the lens and language of popular culture. An artist whose work spans mediums, Sumit recast his drawings and doodles into site-specific metal sculptures and installations––from Monkey Man, Miffy, Titanic and Adam inspired by well-known TV, mythical characters and internet memes to those like Caterpillar, Hilsa and Kentucky Fight Club––each of which bring out his personal association with objects that stand out as symbols of his globalised Indian life.
The exhibition presents two large paintings that pay homage to his artistic inspirations and icon Kendrick Lamar, along with other musical and cultural greats like Virgil Abloh and Mac Miller, amongst others. As Sumit puts it, "In his album To Pimp a Butterfly, I love how Kendrick Lamar observes the caterpillar, while as a society, we are only taught to appreciate butterflies. As an artist, I relate to the caterpillar more. It works hard and follows a discipline. It is vulnerable and manifests. It builds itself a cocoon and emerges as a butterfly. And for the same reason, I chose to call my exhibition 'Boogie Woogie' after the dance TV show many of us grew up watching in the 90s and 2000s. I don't dance. I make music and visuals. And this way, for once, I won't feel like I am being judged like in a reality show."
Carrying forward the raw expressiveness and playfulness of his practice, Sumit has hand-drawn and scribbled the wall text all through the exhibition that is otherwise devoid of any curatorial note, along with inviting audiences to doodle and sketch. In keeping with this spirit of community and collaboration, Boogie Woogie will also be accompanied by hip-hop acts and performances, including those by Sumit and his five-member band, RollsRoys, who will be dropping an original composition Saadhaaran produced by Delhi and LA-based drummer and bassist producer duo 5yndik8.
Boogie Woogie opened at the Centre for Contemporary Art in Bikaner House in Delhi on Thursday, 13 October, with some of the leading names and personalities from art, music and design in attendance, including Anjolie Ela Menon, Mithu Sen, Paresh Maity (all visual artists), Yo Yo Honey Singh, Yungi, Karun & Udbhav (all rappers), Anthony Lopez (designer) amongst others, as well as a special performance by Delhi-based producers MadStarBase.

Date 07-11-2022