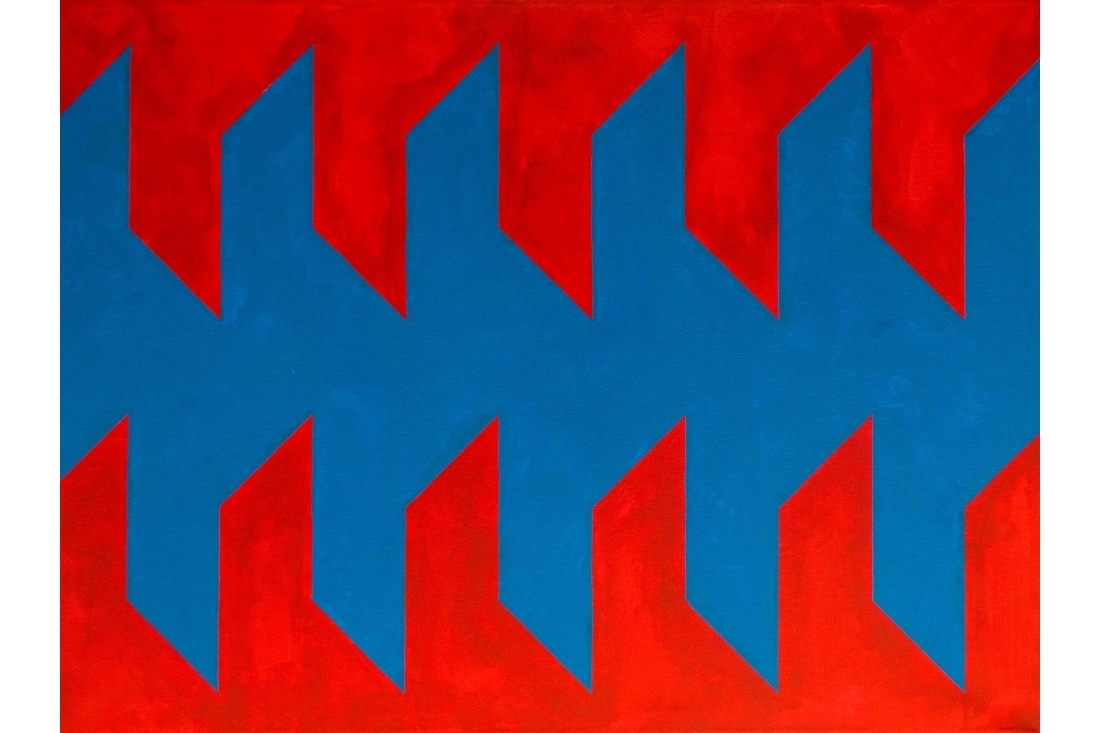 Eashan Chaufla's work is starkly resonant of the likes of Braque, Picasso, and other cubist painters. Be it a collage, or juxtaposing music notes with staircases, or merely painted strokes on canvas, the artist-architect engages with his surroundings through means that transcend mediums. Often, he finds himself in the company of his drawing pad and some graphite and ink, sketching and documenting quotidian vignettes.
Below, Eashan delves into his practice and creative process, as we explore his artistic journey.
The Artist and The Journey
I grew up in a house which also served as an architecture office, so there was never a lack of creative stimulus from the beginning. However, perhaps my biggest pull towards art was my grandfather who used to make highly intricate exploded isometric drawings of machines for Hindustan Machine Tools. He used to stipple using these Rotring rapidograph pens with such patience and skill, and it fascinated me seeing him work with such diligence.
Throughout my education, I was lucky to find ways to channel my creative impulses. At Rhode Island School of Design, I got to meet extremely inspired, like-minded individuals, and the studio environment there was pivotal to my growth as an artist. A significant part of the learning happened in these huge collective studio spaces, where everyone was constructing their own little worlds and this provoked osmotic exchanges between all of our works.
The Inspiration
Sketching has been a fundamental way for me to absorb what I see and engage with my surroundings. I prefer sketching over taking photographs, as it helps me remember and document better. There is a degree of interpretation in drawing that really interests me — you have to make quick decisions about what to include or exclude, emphasise or diminish. During college, I also had the privilege of spending a semester in Rome where I had the luxury to experiment with different media. It was here that I first started drawing religiously. I used to walk around the city with a large drawing pad and some graphite and ink, and sketch all day.
Around the same time, I started making collages, and painting and dabbling with film. I have a somewhat distracted way of working where it makes a lot of sense to move freely and frequently between mediums. I began making collages soon after seeing the work of Braque, Picasso, Schwitters and other cubist painters. The city where I grew up and currently live in, Chandigarh, is also a kind of living collage. Owing to its highly organised and specialised Cartesian grid, the differences between each of its sectors becomes highly pronounced through juxtaposition. I try to imagine my practice in a similar vein — a set of interdependent serialised modules.
The Creative Process
In the context of painting, I usually find myself beginning with shapes and silhouettes that I've collected over time in my sketchbooks. Sometimes I try to emulate particular styles of painting or make a bricolage of fragments of artworks that are appealing to me at the time. My work usually happens out of repetition, through discrete iterations and through the layering and accumulation, after which the work begins to acquire a certain character. A lot of my work ends up deviating from the initial idea as the work progresses, so it's almost arbitrary how I begin as long as I can get to a point where I'm having a generative dialogue with the work — in a way tricking myself into creating situations where the work carries itself forward. For the same reason, it can sometimes be futile to categorise stuff because the most exciting work seems to exist at the threshold between predefined genres.
Art and Architecture
The conversation between architecture and art came as a natural consequence of studying architecture at a school of art. There was an air of experimentation, which sort of liberated the creative process, both materially and conceptually. During one of my elective studios I tried to juxtapose staircases with music. The studio centred, using a combination of vintage pen-plotters and computational methods, to create representational drawings and images that serve as conduits for further inquiry. In a way that was how most of the studios were structured — instead of resolving at the end, they tended towards setting up segues into possible future projects. So quite often we ended up with more questions than answers, and that was a characteristic part of the RISD pedagogy, which led the discourse to all kinds of unfamiliar places.

Text Janani Venkateswaran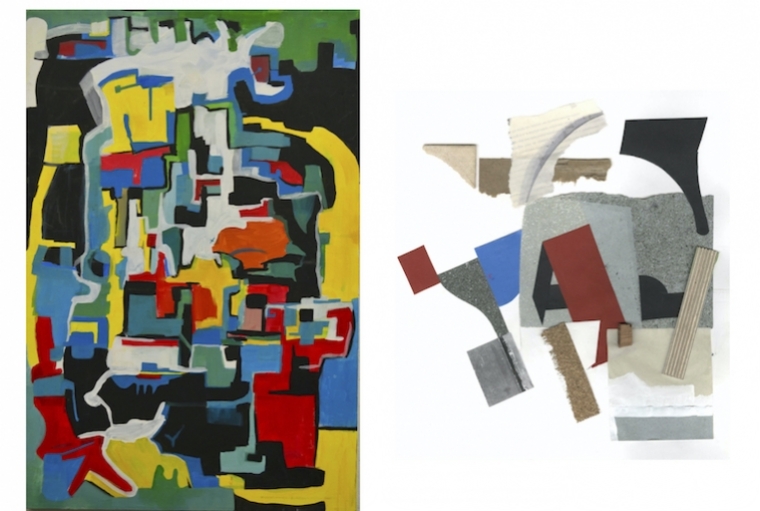 L: Network ; R: Still Life