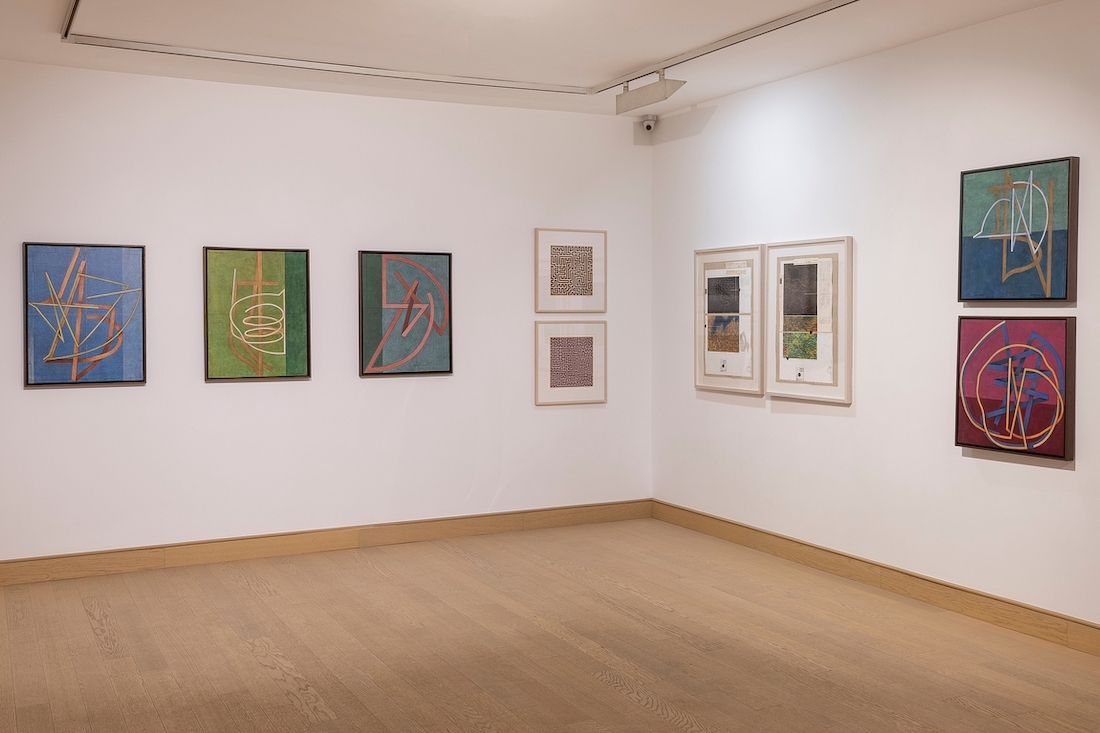 Nature Morte presents Grammar of Randoms, a retrospective on forty years of Tamilian artist Rm. Palaniappan's life in art. Born in Devakottai, Tamil Nadu in 1957, Palaniappan's early fascination with science found a way into his practice as an artist. His work is characterised by a visual vocabulary of maps, grids, and aerial terrains, that recur throughout his bold and vibrant prints. Palaniappan is the recipient of several awards and honours, including the Indian National Award and the President of India's Silver Plaque. His work has been exhibited in numerous international print exhibitions, and solo exhibitions in India, United States, United Kingdom, and the Netherlands. This showcase brings together over thirty works on paper and canvas, dating from 1980 to 2020, showing the artist's development from printmaking to painting.
Palaniappan's prints from the 1980s are layered with a combination of notations, marks, cyphers, and signs, that produce complex ensembles. Together with graphic elements and hand colouring, these artworks subvert the multiplicity inherent in printmaking. They outline deeper considerations of time, space, and movement, and attempt to transcend the artist's linear experience of the physical world. The artist's transition from prints to drawings in the late 1980s introduces the 'line' as a visual tool that follows the trajectories of an object or body, moving through these dimensions.
A selection of Palaniappan's more recent acrylic paintings, which continue a subtle yet sophisticated enquiry into ideas of science and psychology, are also on display. The exhibition is on view until 24 April 2021.
Text Nikita Biswal
Date 13-04-2021