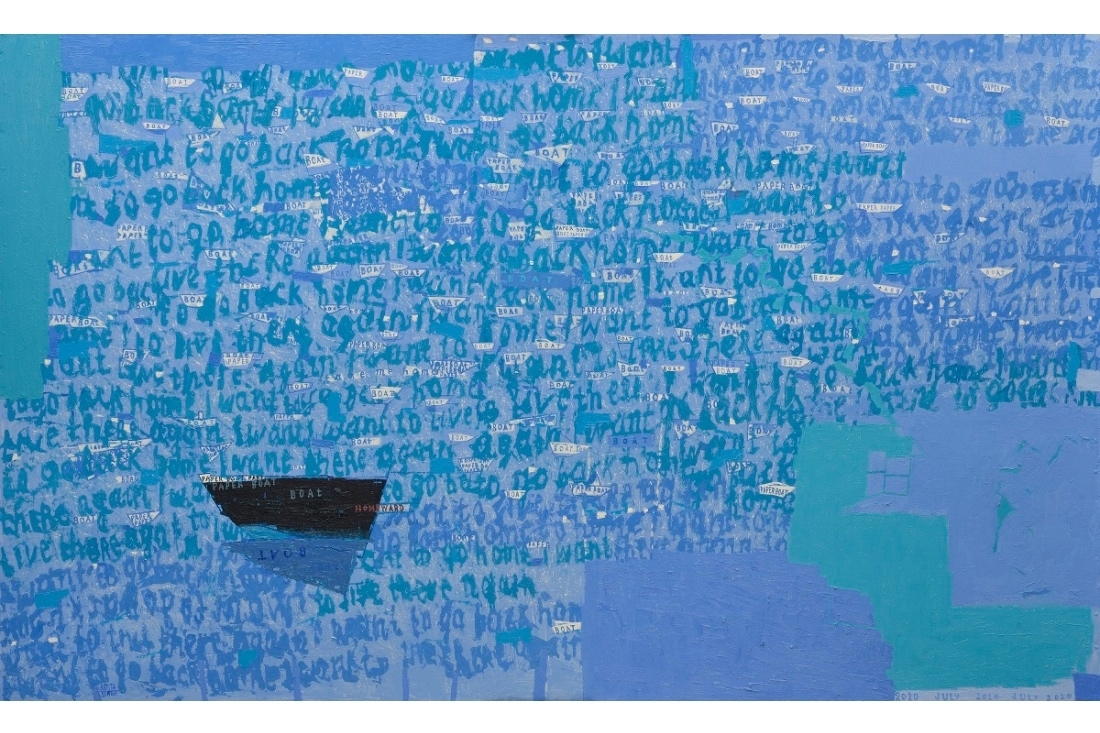 Homeward at Vadehra Art Gallery
Homeward, currently running at the Vadehra Art Gallery in New Delhi, features a recent body of work by Arpita Singh, an award-winning figurative artist and modernist. Singh's first solo exhibition was held at Kunika Chemould Gallery in 1972. Ever since, her work has formed a pivotal component of conversations about contemporary Indian art. It has been exhibited at the Royal Academy of Arts in London, the Centre Georges Pompidou in Paris, and the Art Gallery of New South Wales in Geneva among other places. Singh also participated in the third and fourth Triennials in New Delhi, the 1987 Havana Biennale, and the Indo-Greek Cultural Exhibition in Greece in 1984. A recent retrospective on the artist at the Kiran Nadar Museum of Art showcased a stellar body of work, reflecting a lifetime practice, and was met with robust critical acclaim.
Singh works in close dialogue with traditional Indian art forms and aesthetics, like miniaturist painting and different forms of folk art. The paintings collected in Homeward capture a gamut of emotions — from sorrow to joy and from suffering to hope — that continuously respond to the challenges of her life as a woman in both modern day India and the world at large. In this latest body of watercolours and oil paintings, Singh's autobiographies take us through landscapes marked by new dimensions of expressionist thinking. A nuanced intensification of colour brings fresh attention to these imagined landscapes. These 'think-scapes' capture space in abstraction, where individual nostalgia intervenes with cultural narratives, to explore questions of beginning and belonging.
At once addressing the fictional, mythical, personal, public, fact and dream, Singh's new paintings emphasise the potential of individuality within collective constraint. Homeward is on view until 16 April 2021.
Text Nikita Biswal
Date 12-04-2021