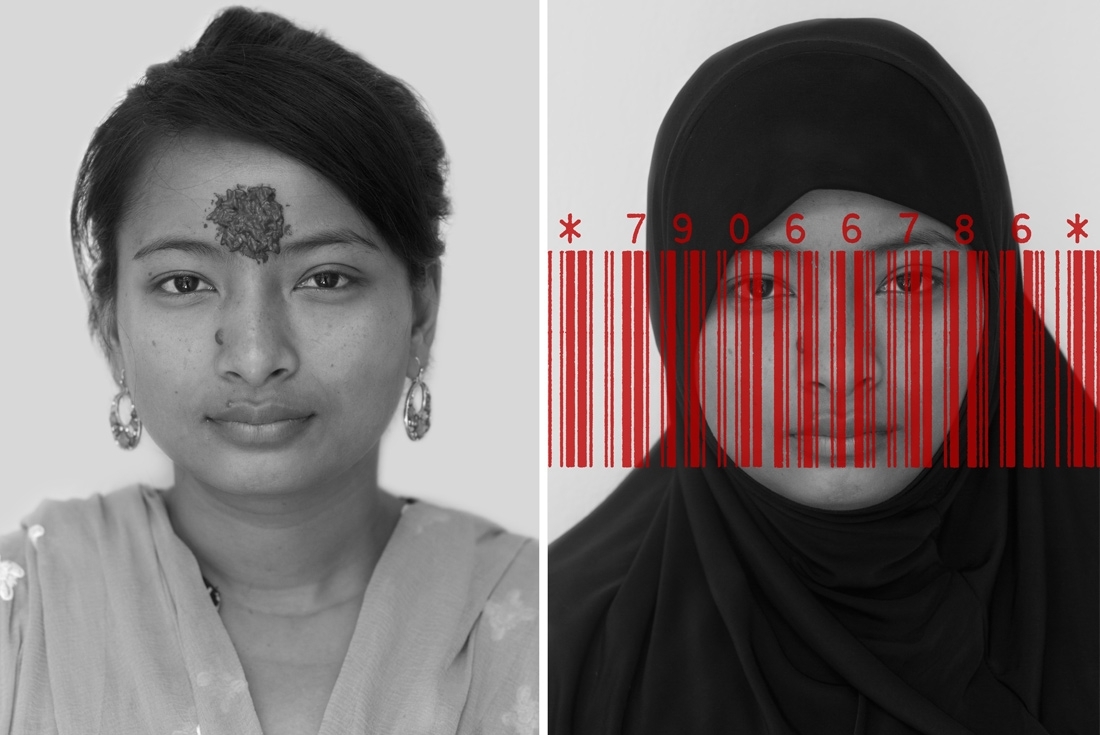 I Have to Feed Myself, My Family and My Country
There's a story to those yellow helmets that bob up through the street, building our homes even as they leave their own. It is these countless migrants who inspire Nepalese artist Hit Man Gurung, who is showcasing his work at Dissensus, that opens of Friday, 7th July and is presented by Latitude 28 Gallery. His work honours the nameless, pays homage to the dead labourers, finds beauty in coffins and a solemn homecoming. His art is that of a gratefulness the world must feel for its 'outsiders'.

Tell us a little about yourself and your achievements.
I was born in 1986 in Nepal's Lamjung district. I complete my M.F.A. from Tribhuwan University's Central Department of Fine Arts in 2012. In 2013, I was invited by The Center for Culture Development, Denmark (CKU) at Images Festival. That year, I was also selected for an International Artists Residency granted by the city of Los Angeles, Department of Cultural Affairs. Apart from my personal practice, I am co-founder of the artist collective, Artree Nepal.

I was selected for the first Yinchuan Biennale in 2016, and also got featured at Moesgaard Museum of Denmark in 2016. I was lucky to be selected for the 8th Asia Pacific Triennial of Contemporary Art (APT8) in Brisbane, Australia and most recently, my work was exhibited at Kathmandu Triennale.

What inspired this series?
On 25 April, 2015 and 12 May, 2015 twin earthquakes struck the Central Region of Nepal. As of (1st June, 2015), and more than 300 incessant tremors later, 8600 people have lost their lives, 500,000 homes have been destroyed and more than a million people have been displaced. Some communities and localities, in particular, have suffered considerable loss of life and property.

Half Million Nepalese migrants are working and living in Qatar. Lots of them are involved to built structures for upcoming event, FIFA Word Cup 2022 . As the strong 7.9 rector scale and another 7.3 rector scale earthquake hit, many migrant workers have lost their loved ones, their property have been destroyed, their entire villages have been swiped out. But even in this time of emergency, massive loss, trauma, insecurity, panic, these migrants were not allowed to return to their country, to their beloved ones. Nepal was in desperate need of help. Hundreds of people could have been saved if there was enough manpower to help them in time. But migrants with heavy hearts were working to build structures for the football crazies, for entertainment. This shook me up.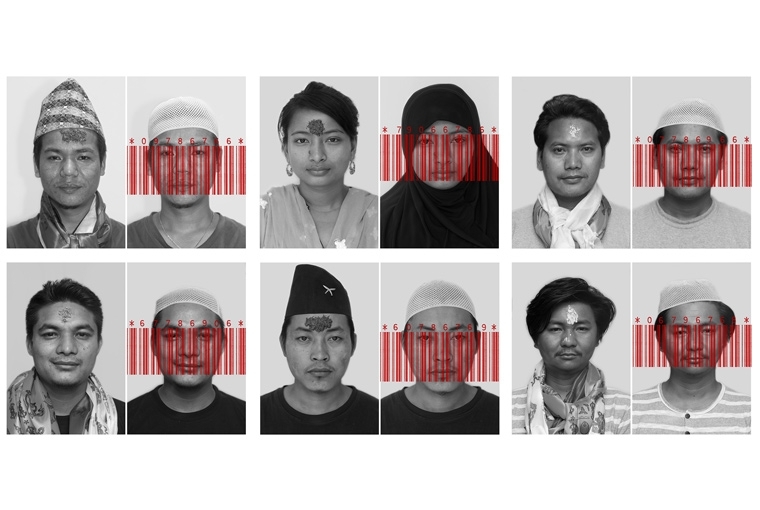 You muse the death of migrants. Tell us more about what you observe.
Migrants go abroad in the hope to get better jobs, improve their family's financial condition, health, education and living standards, but tragically many of their dreams never come true and in the worst cases they do not even get back home alive.

Depending upon the company that these migrants worked in, it might take up to 2-3 years for a dead body to be parcelled. Migrants who die abroad are sent back in coffins. About 3-4 coffins arrive at the Nepal international airport every day. In my art, the installed coffin is one of those in which a dead body of a migrant worker was delivered. Nepal is a multi-cultural country and every caste and religion performs their cremation according to their own tradition. But when workers die in foreign land, their identity is not valued, it is reduced to just a parcel in a box.

How are you depicting this?
I have worked on two coffins in which dead bodies of Nepalese migrant workers were delivered from Saudi Arabia. I vertically suspend the coffins from the ceiling, with one painted with an image of a widow carrying her orphaned child, and wearing a white sari. Another coffin has the dress and helmet worn by construction worker in the Middle East.
Behind the coffins on the wall I hang a series of drawings on a lightbox. The drawings are of people who are queuing in front of the Government of Nepal's Ministry of Labour and Department of Foreign Employment to get their work permit.

What is next?
More creating!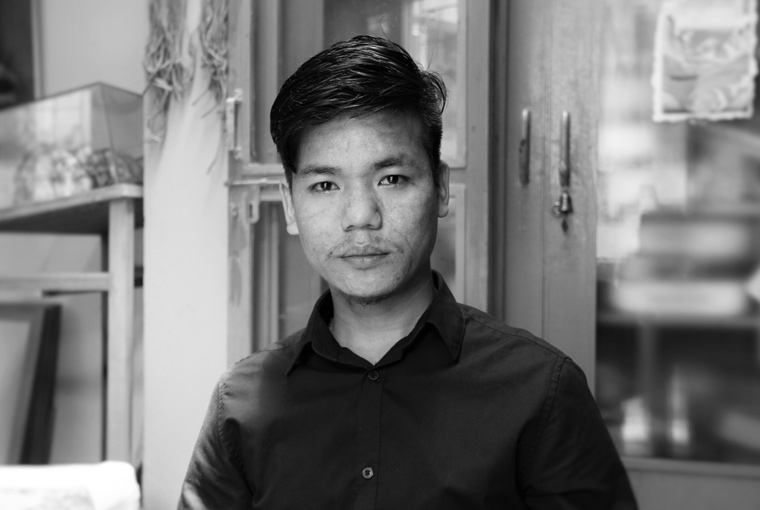 Dissensus, presented by Latitude 28 Gallery brings together the work of 6 young artists from 5 countries. The show opens on 7th July and will be on view until the 16th of July at Bikaner House, Delhi.


Text Platform Desk