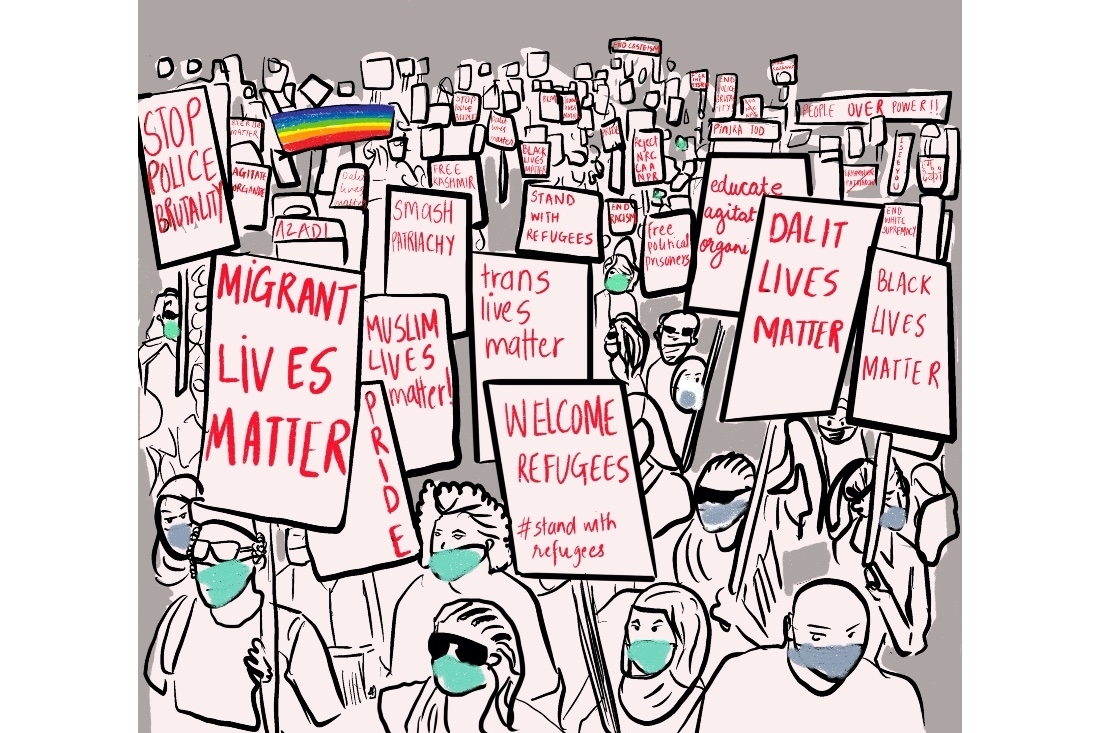 A feminist by nature and an illustrator professionally, Delhi based artist Ipsita Divedi's portfolio boasts of content carefully amalgamated, furled by her passion for the arts and an academic understanding of the term gender. A creative kid at heart, Ipsita was always found doodling in notebooks or participating in art related extracurriculars, to take a break from the banality of classes. She adds, 'I never really learned art, until 2016 when I joined a niche art studio, ArtHub in South Delhi. It really changed everything for me. From doodling in notebooks I actually started painting on huge canvases. Later in 2019, I shifted from traditional fine arts to a more digital space, where I started illustrating my favourite characters and colourful prints.' With a Masters in Gender and Development, Ipsita never pictured herself making a career out of her art, but having collaborated with multiple international organisations, she envisions her future working towards the cause.
Finding inspiration in feminists all over the world, Ipsita experienced a drastic shift in her worldview when she was a student of political science at the undergraduate level. Grappling and negotiating with the role of politics and gender in our everyday lives, helped her gain perspective and lend direction to her art. The young artist is enamoured by the grit displayed by women as they challenge mainstream structures of power. She further explains, 'One of my projects, Colours of Protests, pays tribute to the efforts of women all over the world in spearheading social movements, to bring about meaningful change. I, however, am very aware of my standpoint and I do not wish to appropriate any movement or struggle, thus my work is more of a celebration of these victories over patriarchal institutions.'
Ispita's creative process is simple, it revolves around amplifying as many struggles and voices as she can, with the help of her colours. This also reflects on her evolution from the mere doodlings she made in her notebooks to being able to work with organisations such as United Nations Girls Education Initiative (UNGEI), ActionAid UK, Gender at Work and UNHCR India, amongst others. For someone who identifies as an artivist, a curious melange of an artist and activist, Ipsita is clear on how she wants her work to be known. 'I am a strong believer in the power of visual arts, and its impact on our minds. Especially now more than ever, when we are witnessing a growing wave of hatred and communalism, art as a medium that can really help in amplifying voices and struggles,' she elucidates. As a young illustrator, she finds herself constantly looking up to the work by other artists who are continually using their art as a means to initiate change.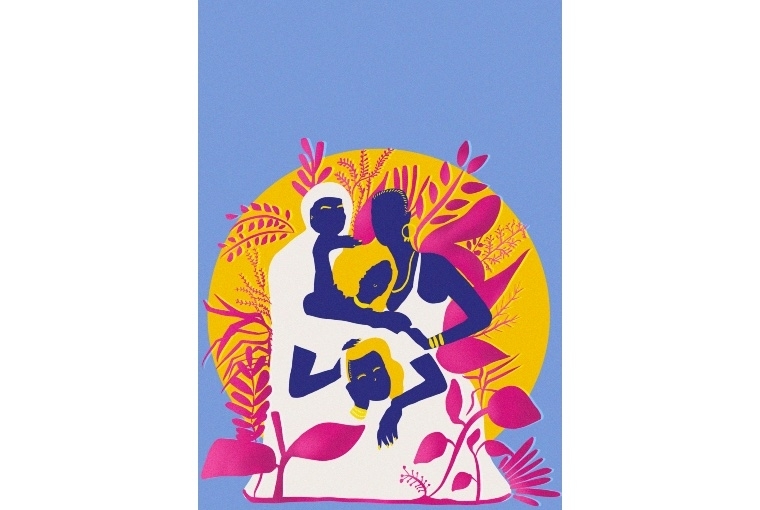 Despite how anomalous 2020 was, it helped the artist contemplate and engage closely with the inequalities that weigh down our society. As an artist, 2020 gave her the space to participate in a lot of conversations and movements led by the youth. 'Most of the works that I created during these times were related to demonstrating for movements like the Migrant crisis in the country and growing a community of solidarity,' asserts Ipsita. Talking about her future projects, Ipsita tells us about her upcoming comic book for ActionAid UK on unpaid care work. She recently aided in curating and designing a zine, called SolidariTEa for UNGEI's youth coalition. The zine consists of works by feminists, who've built on the team's vision of reimagining female leadership. As an artist, Ipsita is excited about her upcoming projects.
Text Unnati Saini
Date 16-03-2021