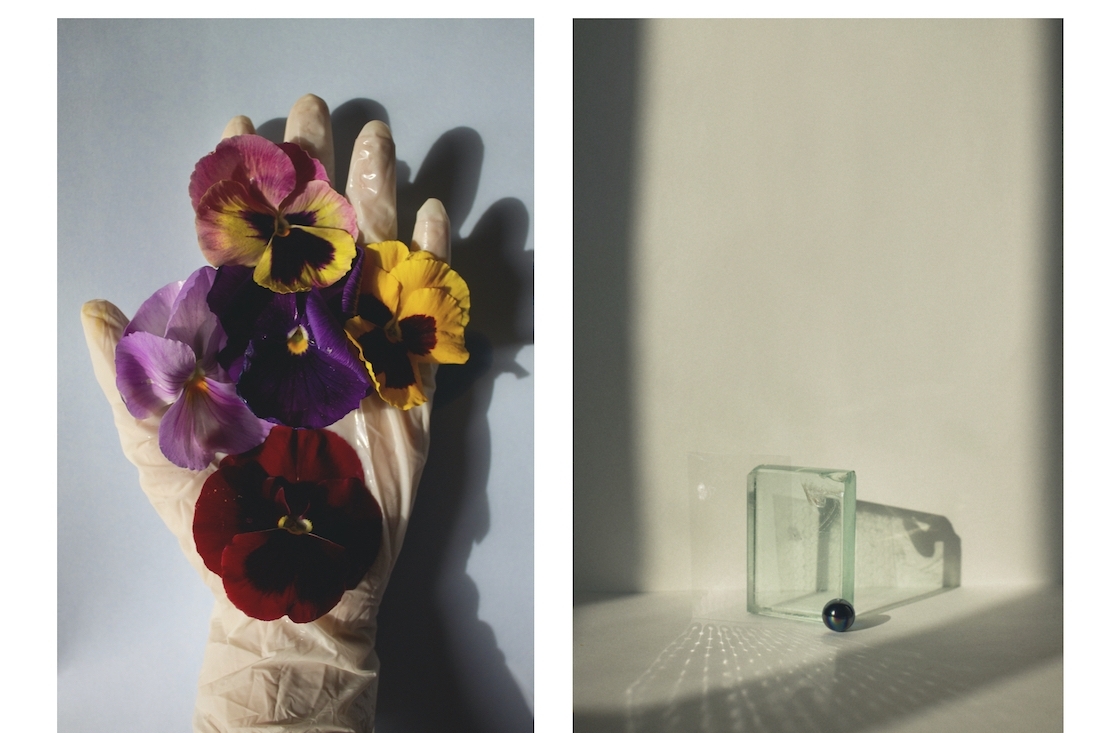 A myriad images and colours flash on our phone screens as we mindlessly scroll through Instagram for the umpteenth time of the day. While some images are for laughs, some of the latest millennial trend or the other, very few actually linger in our minds long after we have set our phones aside to begin doing something productive. One such instance was how I discovered Kadambari 'Kira' Issar and her admirable photography skills. To describe her as a run-of-the-mill photographer would be unseemly. Her images are captivating, inimitable and make you stop and think. Like many of her contemporary creatives, Kira also uses her mediums, photography and digital art, to explore and address issues that need to be talked about. Creatives are constantly evolving their methodology owing to the sheer number of people in the same field, and the easy accessibility of the audience to view their work. In this context, even though she has a massive following online, Kira's content is unpredictable and in a good way.
THE ARTIST
Born in Calcutta and raised in Delhi, Kira realized her inclination towards visual art from a young age. When she was in the seventh grade, a six-megapixel digital camera became her subject of intrigue and she began playing with it. Self-portraits, spontaneous photographs of friends and of other compelling compositions was her initiation of sorts into the field. A student of humanities, with a keen interest in political science and history, Kira previously studied at National Institute of Fashion Technology, Chennai. Ultimately, she graduated from Mount Carmel, Bangalore, all this time pursuing her love for photography and conceptual art, and working with different brands. She holds a keen interest in animal liberation, environmentalism, intersectional feminism, Surrealist art and fashion.
Kira's photographs instinctively serve to coalesce her passion for environmentalism and intersectional feminism. Personally and politically, she identifies herself as a 'Constructivist Eco-feminist'. Eco-feminism's basic premise is that the same ideology that authorises oppression with relation to race, caste, gender, physical abilities, species is the same ideology that sanctions the oppression of nature. She elucidates, 'It's not a single issue school of thought. It calls for total liberation, insisting that an attempt to liberate any oppressed group will not be successful without an equal attempt to liberate nature. Eco-feminist theory runs deep, and focuses on exposing the underlying mentality of exploitation directed towards womxn and nature.' She disagrees with mainstream intersectional feminism and environmentalism, and opines that it has a number of drawbacks with regard to its analyses, approach, and direction. 'I think it is necessary to integrate issues one feels strongly about into their work — the political is ultimately personal, and vice versa,'' she adds.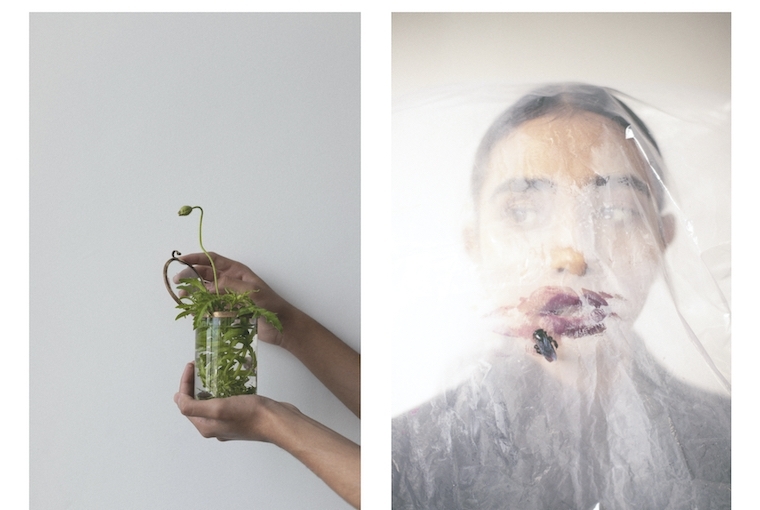 THE SENSIBILITY
Inspired by the likes of photographers and artists such as Robyn Beeche, Ana Mendieta, Gustav Klimt, and Sue Coe among others, Kira describes her sensibility as 'minimal, but eccentric. Strange, but simple.' Having dabbled with different mediums of visual art since her childhood, Kira's first brush with digital art happened when she was in college. She explains, 'I had a lifestyle label write to me in college and ask me to create something for them. I fiddled with graphic art at the time, but I was thrilled about the opportunity of having my artwork on notebook covers, and so I dived into it.' Over time, her skills improved and soon she became a contributing digital artist with two labels, and began selling her solo work online, all whilst completing her degree.
THE CREATIVE PROCESS
Kira's lens captures people and things in mundane spaces and transforms them into a story of sorts, one that you will want to keep reading and re-reading. Talking about her creative process, she says, 'In my artwork, I like to refer to a recurring emotion in a timeframe as a starting point, see how my materials mingle, and if there's a unique way of having them mingle. In my photography, I try to take mood-boards I'm usually given by clients/stylists and work with the props, light or body language to capture visuals that are unique.' For most creatives, Instagram has become a platform of paramount importance simply because of the sheer number of users who can access their profiles, which more often than not act as their portfolios. On this, Kira has mixed feelings, 'I feel like my interaction with it gets toxic at times. Sometimes I catch myself scrolling endlessly, other times I ask myself why my outlook or aesthetic is so influenced by the creatives on Instagram. Then there's the concept of 'building an audience' or the validation tactic of 'likes,' which displaces the experience of art for the artist. Art is for oneself and created as an expression of oneself alone, when the artist begins to place value on their work based on others' acceptance of it, the sole freedom of art is lost. The process too, is changed — as ones' art becomes more influenced by what people like/encourage/validate and less to do with one's' expression.' Thus, she makes it a point to be mindful of her interaction with the platform and doesn't take it too seriously. She explains, 'I focus on centering myself in real life.'
THE PANDEMIC AND BEYOND
While the pandemic did bring about significant changes in our lives, the consequent lockdown did not affect us the way it affected some others. Many of us have been spending time in the comfort of our homes and working the way we usually would. So, really, there's not much room to complain. Kira agrees. She says, 'On the whole, I'd say I'm keeping alright. I had luxuries taken from me, not necessities.' The world collectively has been grappling with these tragic times and some have taken the hit worse than others. On this Kira further adds, 'What was difficult to witness was the plight of migrant workers, trans folx, sex workers, cart-owners, domestic help, and sanitation workers. The videos and articles reporting their conditions will be the loudest memories of this pandemic for me.'
As for the future, Kira tells me she is working on executing two photography projects. She is also creating some graphic art for a personal project. 'I can't wait to share it when the time's right!' she exclaims.
Text
Samadrita Khasnabis