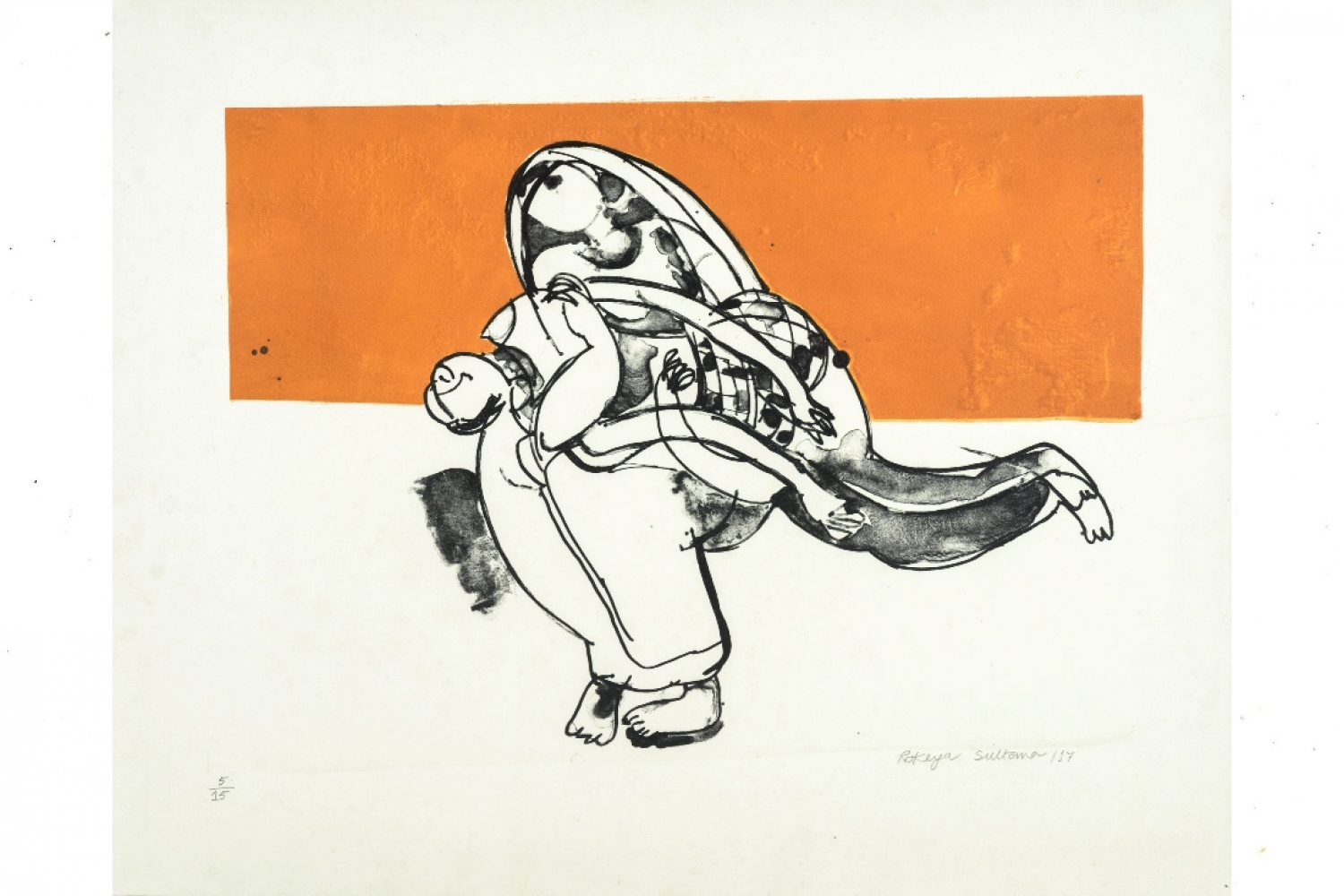 The poetic qualities of Rokeya Sultana's artistic compositions reside in the mythical figures embedded in nature amidst harmony, rooted in their transience in life or in her depiction of the eternity of womanhood. Opened on the 7th June 2022 at the Lalit Kala Akademi, New Delhi, followed by shows in Kolkata and Dhaka, the exhibition Rokeya Sultana traces the artist's fascinating trajectory, from her work in Santiniketan as a student under the guidance of Somenath Hore, to her artistic career subsequently in Bangladesh with Safiuddin Ahmed and Mohammad Kibria as mentors, where she straddled diverse mediums and experimented with different narratives that were a unique expression of her own moods, emotions and intuitions.
Rokeya Sultana's artistic oeuvre, that spans over forty years, is showcased through a selection of her art that includes significant works from her best-known figural series Madonna and Relations, her abstract interpretations of the Bangladeshi landscape and natural world in the Earth Water Air sequence, and the print series Fata Morgana. We're in conversation with the artist about her show and more.
Is there a particular theme that binds this exhibit together considering there are 111 artworks on display?
Retrospective is the theme as I always look back on my previous works and rely on them for my future prospects. Without the past, humans cannot think of the future. When I look back at my own works, I can visualize the future, and then, new ideas bloom.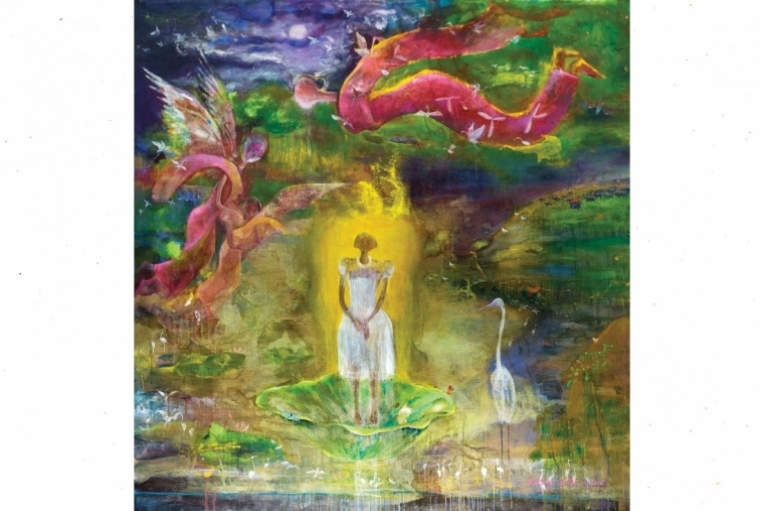 How would you define your artistic sensibility?
Any art work depends on sensibility as without which an artist cannot move with new ideas or any ideas. It's like a boat without the hull. My art works relate to the sensibility of mother and daughter intertwined and also the creation of the relationship among earth, water and fire as substitutes of relationship among humans. It's the relationship between humans that I have tried to depict in my artworks.
Tell us about the book. What were the initial thoughts and vision for the same?
A book always represents the personality of the artist's works and his or her vision that creates an example for every one to visualize, so that their own perspective can be developed and raised to a better level. My vision had the same understanding so that I could disperse my knowledge to others to create my own identity. Therefore, my past, present and also future are depicted in the book in that order.
Finally, what's keeping you busy right now?
I was busy with my artworks throughout my life because when we are visualising ourselves in the mirror of lives, among so many ups and downs, you have to concentrate yourself intently on one subject that attracts you most and that you can develop to a height in the annals of creative field. I try to be busy in a similar fashion, which I'm doing at the moment.

Text Unnati Saini
Date 09-06-2022