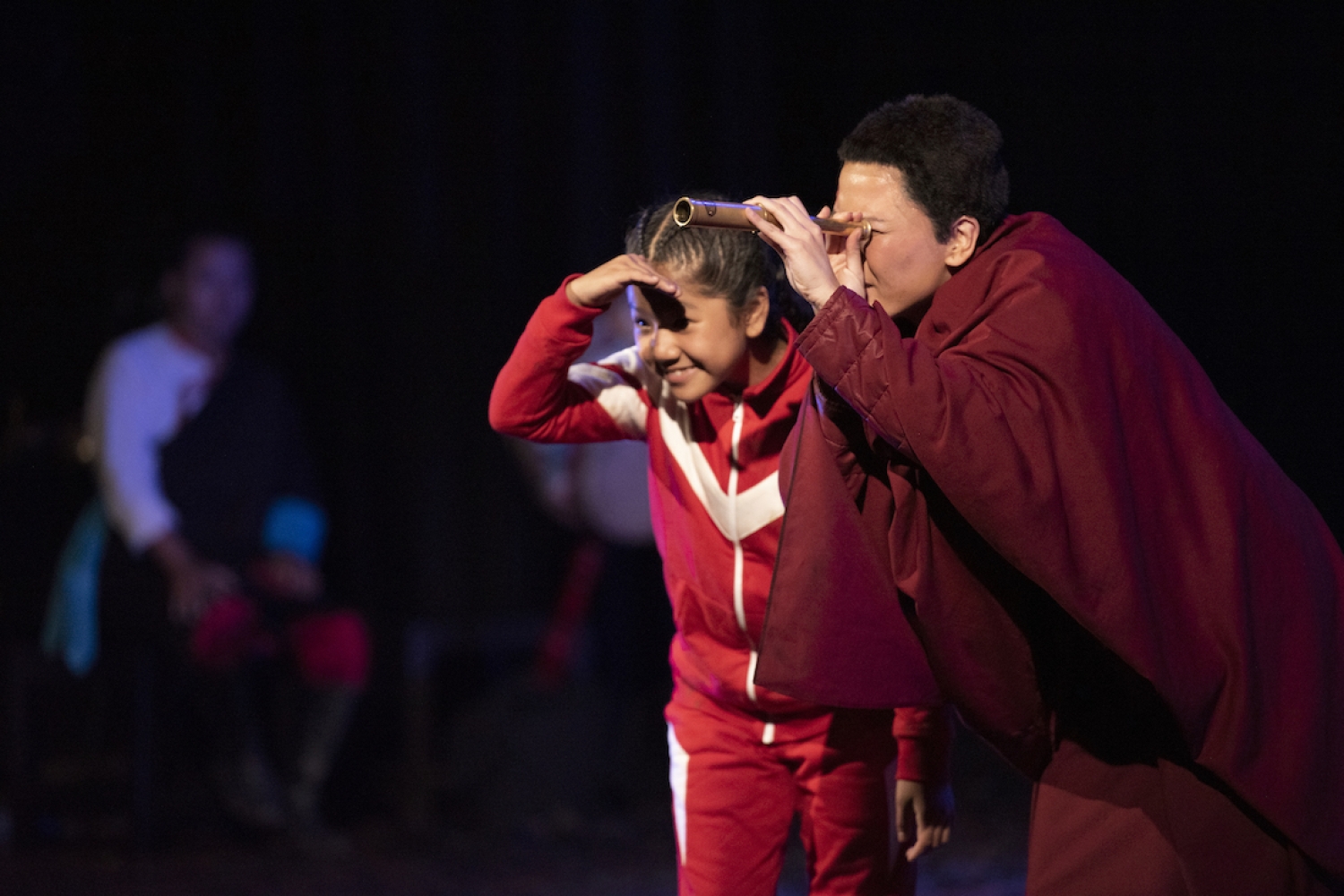 Pah-Lak, curated by Quasar Thakore Padamsee
Serendipity Arts Festival 2022
Serendipity Arts Festival is back with its 5th edition with an incredible array of interdisciplinary arts and programmes, in Panaji, Goa. Slated from the 15th to the 23rd of December, Serendipity Arts Festival (SAF) promises a celebration of the arts, with the Old GMC Complex at its heart, with additional venues including the Art Park, the Excise Building, the Multi-level Parking, the Santa Monica Jetty, the Post Office Museum, Samba Square and the Arena, to name a few. The sites of Serendipity Arts Festival 2022 have been strategically chosen for their historical value, natural beauty, and affinity to the arts. The project promises to turn the Mandovi waterfront into a hub of cultural activities that will be accessible to all.
The Festival will uphold its core values of giving immersive art experiences and inclusivity. The fundamental importance of sustainability, inclusivity and accessibility remains with a significant focus on children's programmes and those with special needs. An initiative of the Serendipity Arts Foundation, founded in 2014 by Mr. Sunil Kant Munjal, the Festival stands as the only art event in the country that unites the creative disciplines with a commitment to catalyze tangible change across the country's cultural spectrum by engaging the public and increasing awareness of how art can impact society.
Speaking about the upcoming edition, Mr. Sunil Kant Munjal, Founder Patron, Serendipity Arts Foundation said, "The festival is a realization of our values as a foundation and we are delighted to be back with its much-awaited 5th edition in Panaji, Goa... The journey that the festival has made so far not only shows our commitment to the cause, but also marks the progress we have made and the impact we have created. Along with our collaborators and partners, we will continue to broaden the creative and collaborative boundaries of the festival to make it more interactive, immersive, innovative and accessible for everyone."
The programming for this edition across Exhibitions, Performances, Workshops, Public Arts, Children's programming, Talks & Book launches, and much more. The Exhibition segment will see curations by Pramod Kumar KG, at the Old GMC Complex, and will highlight the world of specialist books on the art history of India through a uniquely immersive experience that will also have projects like Forgotten Carpets of the Jaipur Court: Craft and the Promise of the Archive, an exhibition highlighting the poignant state of craft documentation and archives within India.
Anjana Somany will enliven the world of craft and its rich traditions of materiality through space-making through her project titled, Srijan: Space Making Craft Practices of India. The exhibition segment will also have curations by Sudarshan Shetty and Veerangana Solanki, the leading exponents of visual arts. In an extraordinarily intriguing yet interesting project titled, Who is Asleep Who is Awake, Sudarshan's curation will revolve around that surreal, liminal space between wakefulness and dream, between perceptions of fact and fiction, showcasing the work of seven artists.
Veerangana Solanki will explore the online virtual space with five artists titled Future Landing: The Arcade, where 10 artists will shift from the digital to the physical.
Other exciting special projects like 4x4: Four Galleries, Four Voices, represented by four galleries in Delhi (Shrine Empire and GallerySKE), Kolkata (Experimenter), and Mumbai (TARQ), showcasing current artistic practices from across the region.
Some other exciting projects include a special archival exhibition by Dr. Jyotindra Jain and Jutta Jain; an international collaboration between Rahaab Allana and Pascal Beausse (CNAP, France); an exhibition curated by Harkat Studio on NFTs; and film screenings, projections, and performances, and an installation/workshop on the Box Camera and Camera Obscura by Austrian archivist and artist, Lukas Birk.
The Goa Familia re-emerges, in a bigger format, curated by Lina Vincent and Akshay Mahajan, showcasing an extensive archive of Goan cultural history and traditions, highlighting the many layers of human interaction with the place, its dwellers; its documentation which tells many a story.
This year's Performance segment, curated by Bickram Ghosh, Ehsaan Noorani, Quasar Thakore Padamsee, Geeta Chandran will see musical, theatrical, and dance practices and expressions from across the South Asian region, celebrating an amalgamation of traditional, contemporary, and experimental forms.
Still from 'Warsha' (2022) by Dania Bdeir as part of Who is Asleep Who is Awake, curated by Sudarshan Shetty
The music section, curated by Bickram Ghosh and Ehsaan Noorani will have an extensive segment covering a diverse range of genres from classical, fusion, folk, and indie pop to rock and more played in live concerts. The best of world music is coming together with curation by Bickram Ghosh, having maestros such as A. Shivamani, Taufiq Qureshi, Ricky Kej, and many more across the nine days of the Festival. Keeping in mind the focus on promoting local artists and musicians, there will be a collaboration and a re-adaptation of folk and traditional musical practices. Sufi-Folk Tales will see Parvati Kumari and Kalpana Patowary together in an unprecedented folk and qawwali jugalbandi.
Ghosh's curation also envisages creating platforms for emerging artists and creative innovators and will have Sanjay Mondal , leading a group of children who make music through instruments made from scrap and waste materials. Ghosh's curation will have a segment paying tribute to the genius of R.D Burman, titled The World of Pancham: An RD Burman Tribute. The sunset cruise will also have this year's edition of River Raag, specially curated by Ghosh, encompassing classical musical performances.
Taking this sense of inclusivity and celebrating diverse regional soundscapes, Ehsaan Noorani will present Spotlight: Indie & Folk Music Showcase. Spotlight will specifically focus on the northeastern states with artists like Avora Records, Trance Effect, Tetseo Sisters, Rudy Wallang & Family Band, Takar Nabam, and Abdon Mech. They will regale audiences with genres spanning pop, rock, folk, and blues and showcase the diversity of musical expression of that region.
Staying true to the interdisciplinary focus, Quasar Thakore Padamsee and Geeta Chandran will bring forth their projects intersecting dance, drama, music, and storytelling. Geeta Chandran is curating projects like Game of Dice, a dance production that draws from Kathakali, Chhau, and Contemporary dance with its creativity and experimentation, and Rumiyana, a puppet theatre performance by Ishara Puppet Trust based on the works of the great Sufi mystic, poet, and philosopher Rumi. Panchabhutam: Elements of Existence, touches upon the five elements of air, water, fire, earth, and space and how they constitute and connect to all things living in a recital format based on Mohiniyattam thematic presentation by Neena Prasad.
Other enthralling projects that Quasar Thakore Padamsee curates are genuinely immersive and interdisciplinary. Pah-Lak, based on real stories from the 2008 Lhasa riots, is an examination of the future of non-violence. The play Made in Ilva is based on testimonies and poems from the workers at the Ilva steel plant in Taranto. He is also creating and curating the fascinating project Desdemon Roopakam, which is a play looking at the women who go missing in epics and is sung entirely like a Chamber Opera using Carnatic, Hindustani, and Folk music, to name a few.
Mayuri Upadhya creates a performative, engaging and immersive atmosphere through projects that encompass the region's socio-cultural milieu. On the Move features young dancers from around India and showcases dance forms like hip-hop, popping and locking, waacking, break, krump, and b-boying, among others. Young solo dancers like Latha Srinivasa, Vicky Bhartaya, Nilava Sen, and Promita Karfa work will premier their artistry under her curation at the Serendipity Arts Festival.
Date 29-11-2022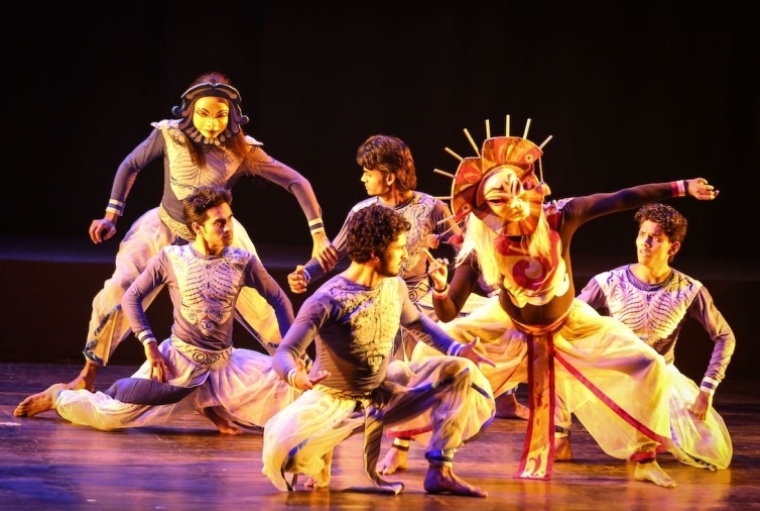 Game of Dice Curated by Geeta Chandran