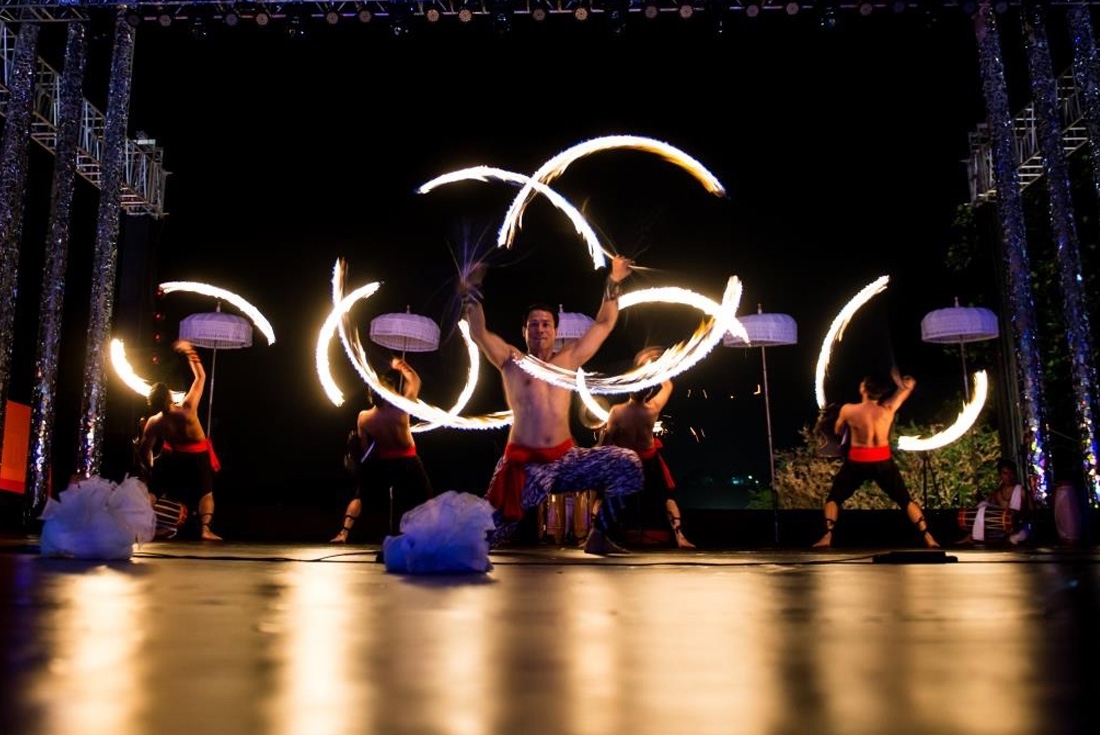 Serendipity Arts Festival
After eight days of cultural extravaganza in Goa, Serendipity Arts Festival, an interdisciplinary arts festival, is in Delhi. Organized by the Serendipity Arts Trust, the festival is going on at Bikaner House for 11 days, up till April 16, 2017.

The Delhi edition of the festival will include a crafts exhibition, photography exhibition, design installation, dance performances, storytelling session and a theatre performance. The first edition of Serendipity Arts Festival was held in Goa in December over 8 days. It was spread across 8 venues in Panaji, had 14 curators facilitating dialogues and 53 projects in various fields.

Those who missed out on the Goa chapter will get a peek of it in the Delhi edition. With an intensive schedule of exhibitions and performances, art connoisseurs looking to make value addition to their collection will find the festival inspiring, as piece of craft and photography can be purchased. All the proceeds of sales will go towards helping craftspersons and school, which was involved in the photography project.

There are various projects that form a part of Serendipity Arts Festival 2016 in 2017. Indian Crafts: Traditions and Expressions, an exhibition by Manjari Nirula and Jyotindra Jain, explores the possibility of creating a contemporary environment for artisans by nudging them to explore their inherent creativity. These works on display will be on sale, where the proceeds go back to the Serendipity Arts Trust, and the funds will be used to support artisan communities. The Express/Aspire project with the Auxilium High School, Goa, explores photography and how a child looks through the lens. This project curated by Samar Jodha, begins a multi-layered inquisition into how to engage children with creativity and how it helps develop the child's personality.
Sanjeev Bhargava's project Sandhi questions the hierarchies that exist between a classical musician and dancer. This project is a true depiction of creative collaborations, and the productions have provided an opportunity for interdisciplinary synergy where literature and music within dance are emphasised.

Salil Mukhiya's My project, Eight Moon, documents the traditions of tribal cultures of the Eastern Himalayas. 'With the advent of the internet, aural literature is getting lost. And most of our tribal stories are not even documented. Festivals like these, provide an opportunity to represent the same,' he says.

Artist Ayona Bhaduri is happy that the featival is travelling to the capital: 'Delhi means politics and power. It's in this city that decisions are taken, which transform lives — make or break people. So it is always a challenge to perform in this city. To me, every performance is a revelation — a discovery of self through my art.' Adds artist Sudha Raghuraman, 'In Goa, we had a full audience, where we used different primitive instruments to create the mood and depth of an ocean as part of the Samudra project. In the one-hour long production, the ocean is seen as an aggressive mother, in place of the typical doting mother who spoils her child, and the earth is treated like her child. Musically rich, it is highly relevant in today's scenario when we are polluting the sea.'

Smriti Rajgarhia, the Director of Serendipity Arts Trust, concludes, 'We have always believed in the need for interdisciplinarity and we hope that the mix of projects will bring people from different genres to engage with the other creating more awareness and interaction. This environment, we hope, will expose practitioners and audiences to newer forms of art and generate interest in the field.'

When: 6th - 16th April 2017

Where: Bikaner House, India Gate, New Delhi.

Timings: 10:00 am - 8:00 pm

Find more information about Serendipity Arts Festival here.