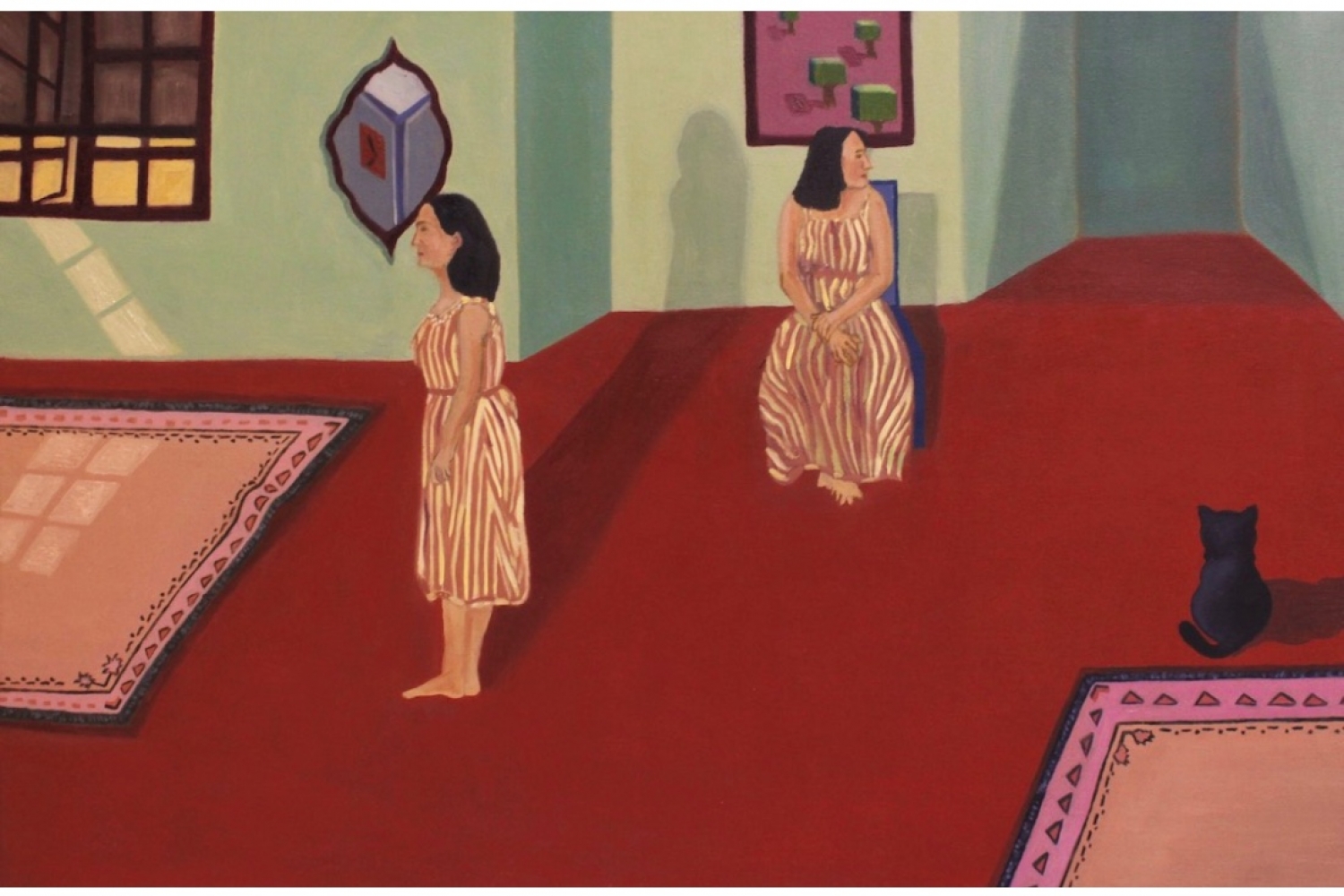 Smriti Rastogi's romance with the arts began when she was a teenager, but her connection runs deeper. Her grandfather was a skilled artist and excelled at painting, music and photography. Growing up, she experienced his unique approach to life as he wished for everything to be refined, and that is something Smriti aspires towards even today. Fascinated by his collection of antiques, she would always take them for herself. She also began sketching and drawing portraits and landscapes from an early age, however, she refuses to confine herself to the terminology of an artist today. She defines herself as a creator who is subconsciously following her grandfather's footsteps after his passing. With a strong belief in trying to create the unimaginable, she finally joined the College of Art in New Delhi, and since then, there has been no looking back.
We explore her practice in greater detail below.
The Inspiration
My favourite food is books. Then comes the quest for a spiritual life. When I plunge into the ocean of information and observations, my hunger is assuaged but it's only temporary as I start feeling hungry again soon.
The Intention
We're surrounded by lines, cubes, perspective, and geometrical forms — it seems impossible not to pay attention to them. My work revolves around the internal space that one occupies. We all are enclosed in a space wherever we might be, even in the open air, we're still inside our minds. Everything around us speaks in a very interesting way if one becomes aware of the same. My work resides in Contradiction, Contemplation, and Catharsis. What amuses me is that we can never unsee anything in our lives. Whatever is seen once can't be seen again with the same lens. I get attracted towards pauses, uneasiness, unstated, unsaid feelings, and silence. There's cognisance of my existence that compels me to question everything around me. I try to make people question themselves and their surroundings through my work, which helps them to release from the pre-conditioned mindset.
I leave a sense of mystery in most of my works, with which I'm able to support the feeling of incompleteness. My work focuses on in between things. I tend to compare one object to another by trying to find a similarity and contradiction at the same time as everything is connected, more than we realize. Every object can depict a feeling without containing any life. My major influences are the ongoing thoughts, gestures, and actions that are hidden but very much visible. Many times, I come to an understanding that I'm trying to find something which makes me realize the importance of questioning, hence, that denotes the work I create. I love to find meaning in things. Lately, I've been trying to experiment with different kinds of materials. I'm also trying my hands on mixed media and fabric. I'm constantly changing, which means my work is changing with me too as we're one.
The Process
Before starting any work, I first do some research on a thought that's hovering around me and create a few layouts. Where is the thought coming from? What is its relation to my surroundings? I'm very keen towards the inner work before I start making love with the canvas. The white surface sometimes roars to me in a way that it leaves me feeling still. After deciding what to do, the process usually takes me somewhere else and the thought behind it gets brighter. Sometimes I feel I'm just a vessel through which my mysterious brain wants to feel heard. I feel process is the most important for any artist because it's during this time most of the work is happening. I love to experiment. I make sure my work is always provoking the individuals.
To the Viewer
Most of all, I want the viewers to question their pre-conditioned mindset. I want them to think about what's happening in my work because I always leave something unsaid.
The Future
I've recently made a video art and am looking for a medium to reach the audience. I'm working on an aftermath series which is being done on fabric. They're a result of my automatic drawings. I'm also laying my hands on photomontage. I've come to a point where I want to break from my own conditioned mindset. I'm still exploring and will keep on doing so.
Text Unnati Saini
Date 14-09-2021