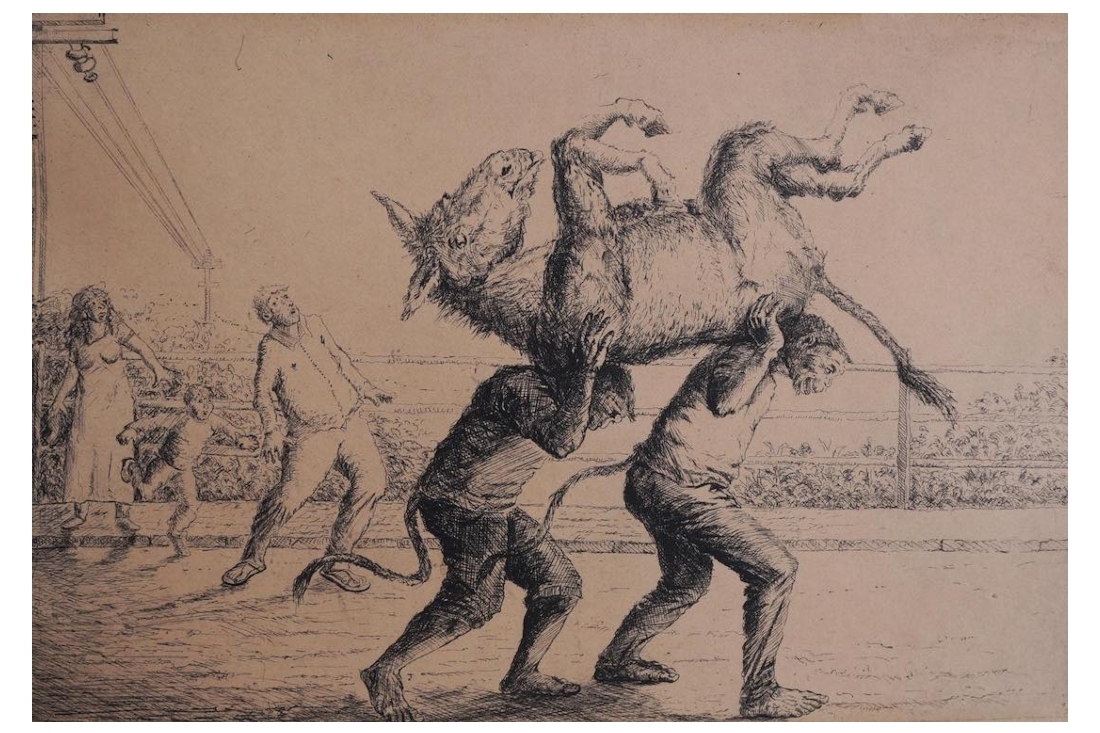 Ketaki Sarpotdar Nobody Knows Etching 8.2 x 12.2 inches_2019
#TAP2x is now live with Solo Shows from 15 Galleries along with exciting new additions, #TAPTalks and #TAPLive which will feature a stellar line-up of renowned Indian and International personalities from the Art World who will come together to share new ideas, trends, tips, unravel interesting concepts and engage in conversation on Art for existing buyers as well as budding art collectors.
New at #TAP 2x:
-New Solo exhibitions from 15 Galleries with an addition of a new Gallery- M&MwtAG (Mitch Crites & Minhass Mazumdar with Apparao Galleries) with a focus on Folk and Tribal Art. Along with a focus on Contemporary Art, TAP 2x showcases Folk and Tribal Art works being exhibited by 2 Galleries: M&MwtAG and Tribal Art Forms. With M&MwtAG, renowned Art collector and an authority on Folk and Tribal Art Mitch Crites will be showcasing his unique collection.
-TAP Talks – TAP Thursdays : Zoom Webinars with curators and collectors from across the globe.
Details on the upcoming #TAPTalk in the month of November 2020:
Title: Modernist Musings
Collector & member of the Purchase Committee of the TATE, Dara Mehta, in conversation with auctioneer Mallika Sagar.
Date: Thursday November 26th 2020 at 6.30pm
TAP Live – INSTAGRAM Fridays : One-on-one talks between two prominent personalities from the art world to discuss prevailing themes and trends on Instagram Live.
Details on the upcoming #TAPLive in the month of November 2020:
Title: A Collector's Journey
Collector Udit Bhambri chats with gallerist, Renu Modi
Date: Friday November 20th 2020 at 6 pm
-Informative and Educative campaigns on the TAP India Social Media pages - to make it the one stop shop for budding collectors, art enthusiasts & students.
-Curated Shows - TAP will be introducing collaborative shows between the galleries curated by two or more gallerists.
-Engaging activities and collaborative initiatives with various Foundations and Institutions.
30 PAGE Gayatri Gamuz 2019 watercolour on paper 22 X 30 in
Solo Shows at #TAP2x:
AKAR PRAKAR
:
The Painter of Light
by artist Manish Pushkale
ANANT ART
:
No Match for Politics
by artist Birender Yadav
ANUPA MEHTA ARTS
:
Deconstructing the Square
by artist Chetnaa
APPARAO GALLERIES
:
Threading a coded path
by artist Manish Nai
ART AT THRESHOLD
:
With my eyes to the Sun
by artist Gayatri Gamuz
ART HERITAGE
:
Landscapes of Memories and Experience
by artist Kavita Jaiswal
GALLERY ART MOTIF
:
Oil Pastels on Paper
by artist Shalini Saran
EMAMI ART
:
Fragmented Life
by artist Anjan Modak
EXHIBIT 320
:
Known creates the Unknown
by artist Kumaresan Selvaraj
GALLERY ESPACE
:
From a diary of Anxious Days
by artist Waswo x Waswo & R. Vijay
GALLERY WHITE
:
Manthan
by artist Sachin Karne
LATITUDE 28
:
Where Ignorance is Bliss
by Ketaki Sarpotdar
M&MwtAG
:
Folk and Tribal Art Matter
by Pushpa Kumari
TRIBAL ART FORMS
:
Living Traditions - Bhil Art
by artist Bhuri Bai
WONDERWALL
:
Veiling Unveiling
by artist Amber Hammad
TAP India, a new collective platform, brings together 15 galleries to support, advocate & collaborate and generate more visibility, explore newer markets and open private doors to conversations. A union of Art Galleries from all over the country have contributed, collaborated and constituted a vital aspect of this initiative. TAP India, furthermore, hopes to tackle challenges as a result of the current pandemic with galleries pooling in their collective energies, one step at a time and continue to stand as a strong voice for making Indian art accessible during the pandemic.
Blurring the lines between artists, galleries and collectors, TAP India provides an unmatched window into the best of art. Whether you're an avid art collector, someone who is thinking of investing in their first piece or simply a connoisseur of art; TAP India gives you a chance to walk through what the best galleries in the country have to offer, and engage with legends in the field of art.