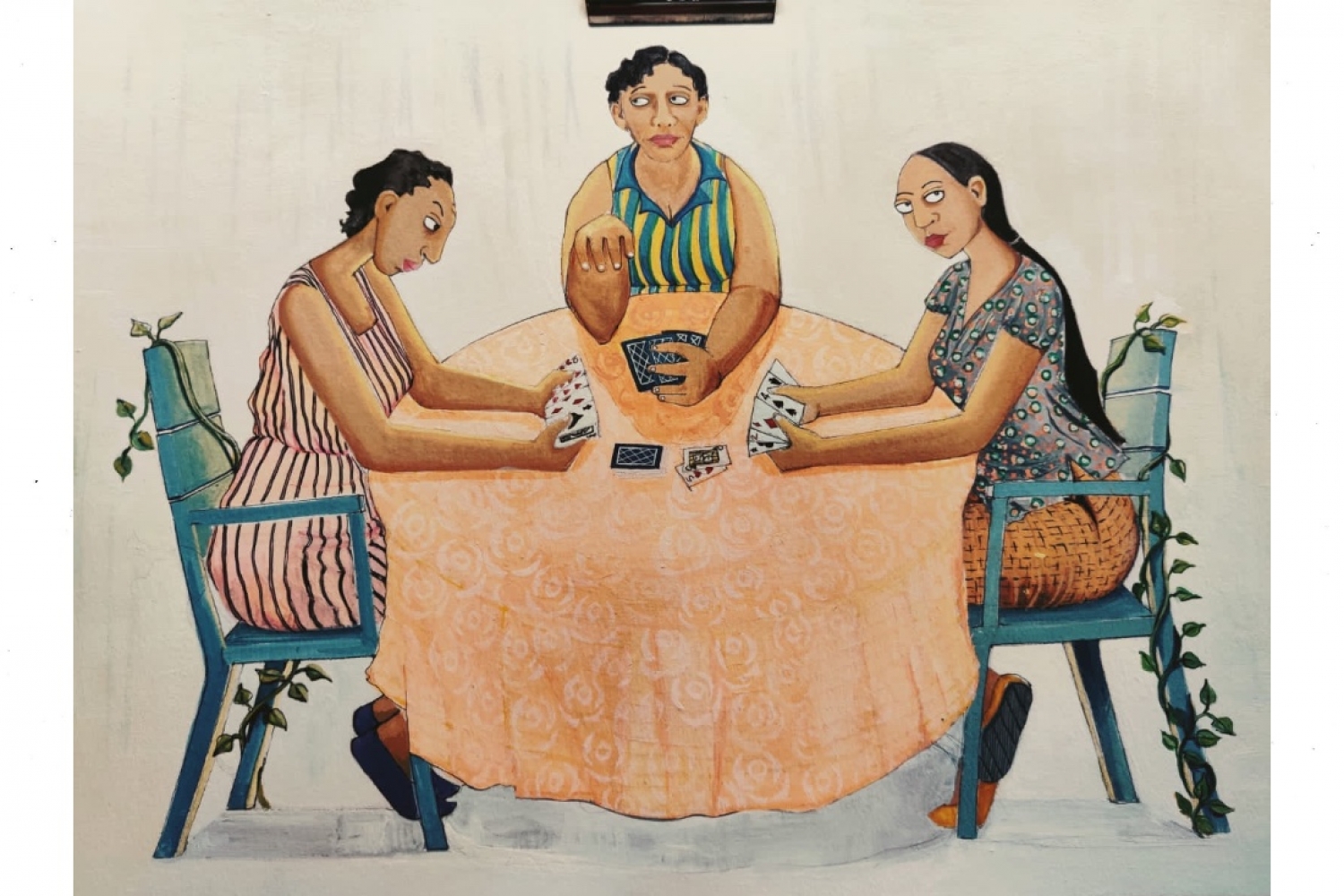 Date: 1st May-7th May
Timing: 11:00 am-7:00pm
Address - Method Art Space, Mezzanine Floor, Nagindas Master Road, Besides Burma Burma, Kala Ghoda, Fort, Mumbai - 400 001

Srila Chatterjee is putting up a wonderful art show at Method Kala Ghoda. The week-long art show will have artworks from artists such as Ayesha Broacha and hand-picked art works from the interiors of our country. Just like our country the artworks on display is diverse and one can find all kinds of artworks such as Kalighat paintings, Phad painting, Art made from shola, Patta Chitras and many more at the show. This one week art show will commence on 1st of May and will be on till the 7th of May and is one of a kind art show where the art pieces start from a base price of Rs.2000 but speak volumes of art in all forms.
About Baro Market
Founded by Srila Chatterjee,
https://baromarket.in/
is all about crafts, culture, community and a commitment to conscious living.
https://baromarket.in/
, founded in May 2019, was a natural progression fuelled by Srila's undying passion for Indian art, design and craft. It is a platform that showcases the work of over 60 designers, artists and craftsmen from all over India. The collections are specially curated, bespoke and totally unique. Sensibly priced and ethically sourced,
https://baromarket.in/
has an eclectic range of products that include apparel, art, home décor, stationery, toys, beauty, wellness, edibles and much more. An inspiring space for anyone with a heightened sense of aesthetics and creativity, all products at
https://baromarket.in/
are exclusive and sourced from homegrown brands and grassroots craftsmen. Now retailing online,
https://baromarket.in/
aims to celebrate beauty, design and all things original, exquisite and locally made every day. #GoVocalForLocal #ConsciousLiving
About Method Art Space:
" The Revolution introduced me to art, and in turn, art introduced me to the Revolution! "–Albert Einstein
It's unclear as to whether Einstein was talking about a political or scientific revolution, but it is evident that art and breaking away are intermingled at the core. Method is an introspective and "extrospective" approach to art and the world in which it currently exists. By acknowledging that limitlessness is an inherent characteristic of creativity, we fall beyond the domain of predetermined outcomes not only as artists but as a community. In doing so, we transpose and expand with the movement of art. This cultivates collaboration and experimentation for the purpose of expression as well as discovery. At present, Method has two physical spaces in Mumbai. Method Kala Ghoda primarily showcases fine art and installations. Method Bandra focuses on new media, photography, and human connectivity.

Date 02-05-2022