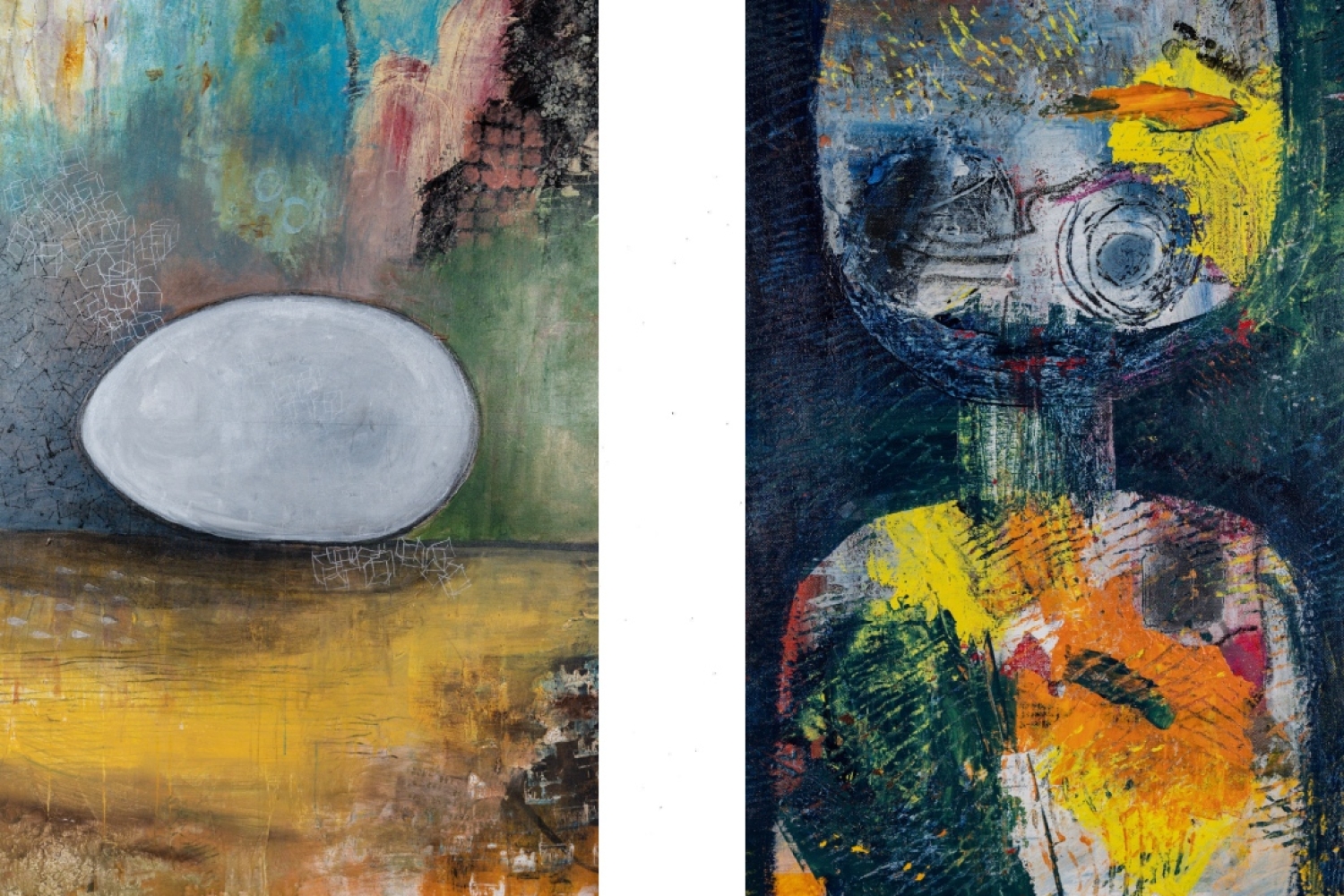 This exhibition showcases Smita's work where she deconstructs and deflects. She permits the paint to move and coalesce without meaning, without thought. Does meaning have to precede every creation? Or can a creation come before its meaning reveals itself? In this exhibition, Smita builds art works layer by layer, with texture, scratches, creases, random signs and marks, and, most of all, with asemic writing. The result is her personal mantra in paint. Needless to say, all forms and shapes acquire meaning in time and the journey continues.
About Smita Sahu Hamzeh
Smita Sahu-Hamzeh is a visual communicator who lived and worked in Ottawa, Canada in the publishing industry. With a wealth of experience in her now ripped back pocket, she eagerly embraces her next phase. Her life in a northern milieu gives way to spontaneous, warm and open inspirations in the Indian setting. She combines acrylics, photography, drawing and humour to create a textured, classical palette. She lives between Mumbai and Toronto and the cities inform her work in ways both subtle and overt." Smita held her debut solo show titled "Odd Mercies" at Method Kala Ghoda in Dec 2019.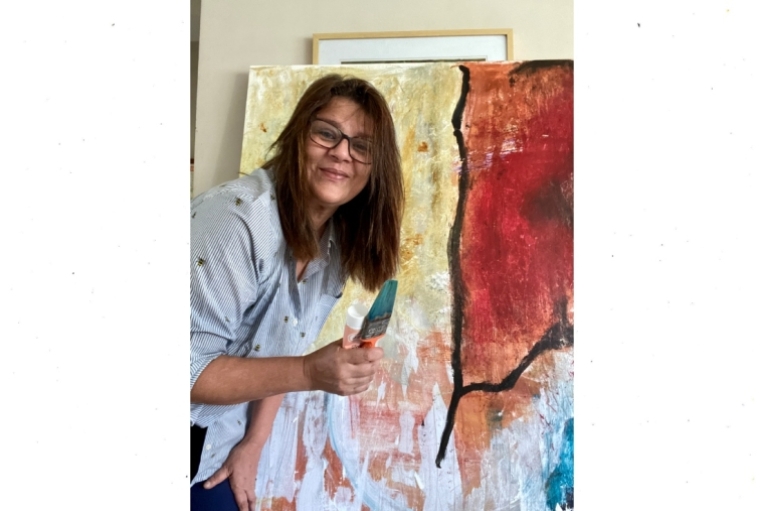 About Method
" The Revolution introduced me to art, and in turn, art introduced me to the Revolution! "–Albert Einstein.
It's unclear as to whether Einstein was talking about a political or scientific revolution, but it is evident that art and breaking away are intermingled at the core. Method is an introspective and "extrospective" approach to art and the world in which it currently exists. By acknowledging that limitlessness is an inherent characteristic of creativity, we fall beyond the domain of predetermined outcomes not only as artists but as a community. In doing so, we transpose and expand with the movement of art. This cultivates collaboration and experimentation for the purpose of expression as well as discovery. At present, Method has two physical spaces in Mumbai. Method Kala Ghoda primarily showcases fine art and installations. Method Bandra focuses on new media, photography, and human connectivity.
Date - 27th November to 13th December 2022
Time - 8 am - 10 pm
Address -Method Bandra, Shop No.5, Pearl Haven Apartments, Chapel Rd, St Sebastian Colony, Mount Mary, Bandra West, W, Maharashtra 400050
Website - https://themethod.art/