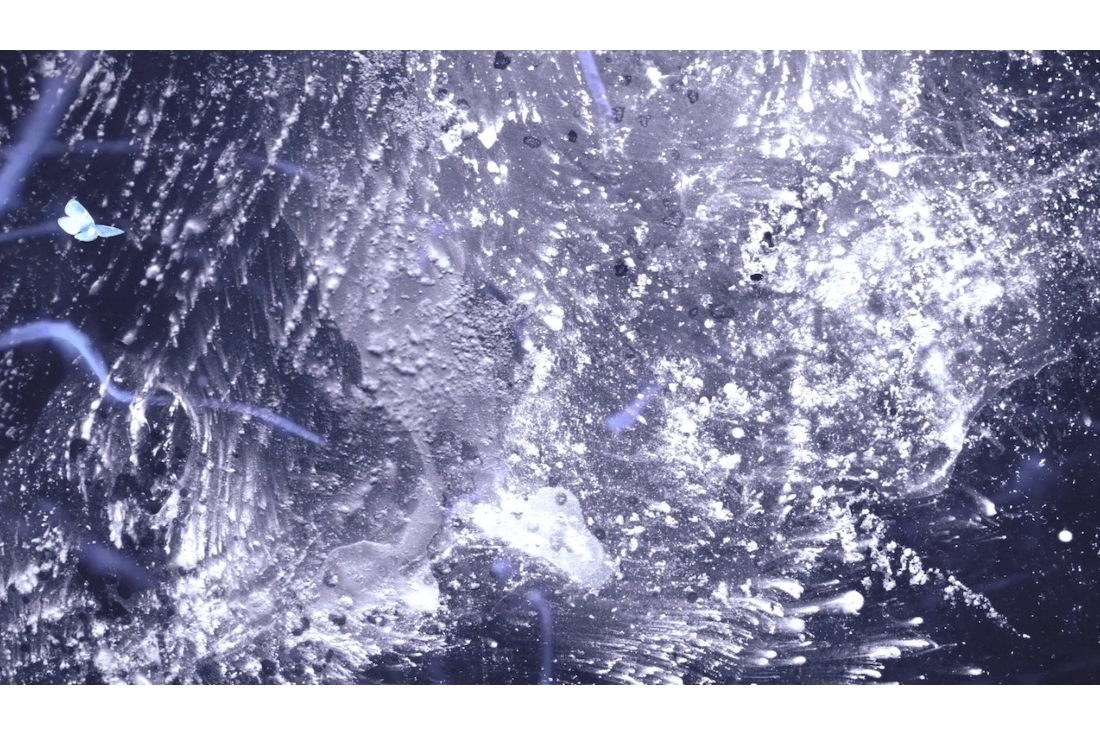 The seventh edition of the Mediations Biennale looks to deepen the dialogue between Central Europe and Asia, particularly relating to the areas of art, science and technology. Curated by Dr. Tomasz Wendland, the biennale focuses on artists who are working with new means of expression, and operating interdisciplinarily between the analog and digital world.
This year, the Mediations Biennale will expand across seven Polish cities, including Jelenia Góra, Katowice, Łódź, Mosina, Poznań, Szczecin and Warsaw, and is made up of different exhibitions. Michelle Poonawalla's new digital film Circle of Life, will be shown as part of the exhibition Sky's The Limit. Curated by Alnoor Mitha, Sky's The Limit is both an integral part of the biennale and a bespoke curatorial project, which responds to the biennale's theme 'Event Horizon'. The exhibition specifically addresses ideas around conflict, compassion, identity and memory, showing work by seven South Asian and British artists including Payal Kapadia, Risham Hussein Syed, Aroosa Rana, Rabia Ajaz, Tasawar Bashir, Qasim Riza Shaheen and Michelle Poonawalla.
Poonawalla's work, Circle of Life, is a 3 minute 36 seconds digital video, produced in 2020. The work takes the viewer on a journey through their subconscious mind, encouraging them to identify their memories and address how the elements in the film and real life, affect and challenge these memories. Whilst still incorporating Poonawalla's butterfly motif, a symbol which denotes freedom and the fragility and metamorphoses of life, the film follows on from Poonawalla's recent body of work as a filmmaker, to address ongoing global issues through an immersive, multi-sensory experience.
Portrayed as a journey, the butterflies take us on a flight into our subconscious mind. The film starts with calm images of tree bark, oceans and plant leaves — depicting our early growth and development — before becoming more frenzied to reference more challenging situations and circumstances. The imagery changes to blood red flowers, the oceans turn to desert sands, and we see a tangle of knotted tree roots reflecting more painful experiences, routes and options as our lives become more complex. Finally the work ends in a calmer and stiller period of life, as the ocean turns to ice. The seventh Mediations Biennale runs from the 1st October to the 30 December and the full program can be found at www.mediations.pl.

Text Hansika Lohani Mehtani