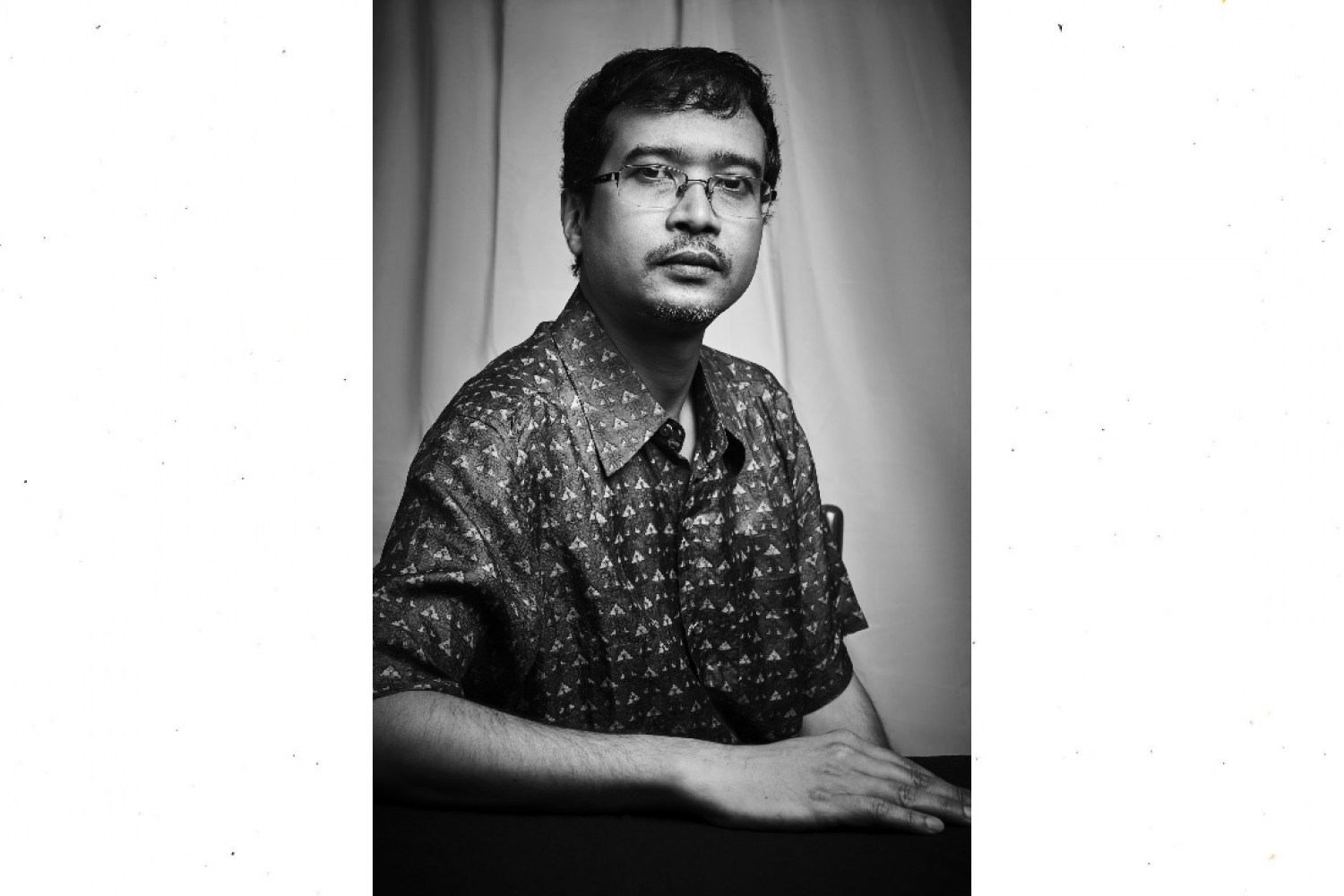 The collages and watercolour paintings in this show explore Samanta's practice of elevating the miniature to the epic through his artistic language of solitude and reflection. The artworks in this exhibition showcase Samanta's exploration of the material and imaginative aspects of our domestic spaces at a time when we are confined within those very spaces. Created during the ongoing pandemic, these artworks are evocative of the memories and stories that these domestic spaces hold. Also present in this show is the artist's leitmotif of birds. Samanta often uses birds as a vehicle to examine certain dualities like the macabre and the fantastic, moment and eternity, and presence and absence. Using his preferred medium of rice paper on paper board, Samanta has succeeded in creating works that are quietly poetic.
As described by Samanta, "These works are about memory and the idea of home; about longing, belonging and unbelonging. They are about the presence and absence; evocation and poignancy. The stencil like images on the cut-out surfaces are an act of assemblage of memory of different times - some subdued and others stark. They are in the shapes of objects at home—some carefully preserved, forgotten or discarded, heirlooms, layered with tactile experiences and mind-travel to the constellations."

About The Artist
Tanmoy Samanta began his artistic journey at the Kala Bhavan in Santiniketan, West Bengal, before training at the Kanoria Arts Centre, Ahmedabad. His career has seen a number of solo exhibitions including three with the New Delhi based Gallery Espace and one at Anant Art Gallery, Kolkata. Samanta's show at TARQ in 2014, titled The Shadow Trapper's Almanac, curated by Ranjit Hoskote, marked his first solo exhibition in Mumbai. The Shape of Home will be his third solo show at TARQ.
Over the years, Samanta has been a part of group shows across India and abroad. Recently, he was part of a group exhibition, Known Unknown, organized by the Raza Foundation, in collaboration with Vadhera Art Gallery, 2020. Besides participating in numerous art fairs such as Art Dubai, Dhaka Art Summit, Art Chennai and India Art Fair, his works have been a part of several prestigious public art projects such as the installation at the Hyatt Regency, Delhi (2016), a site specific collaborative project at IIM Ahmedabad (2016), T-2 Liminus, Mumbai International Airport (2013) and BeeHive at the Hyatt Regency, Chennai (2011) – both curated by Rajiv Sethi. In 2002, Samanta's artistic practice was recognized and celebrated with an award from the Pollock-Krasner Foundation, New York, USA. He lives and works between New Delhi and Santiniketan.

Date 08-11-2021