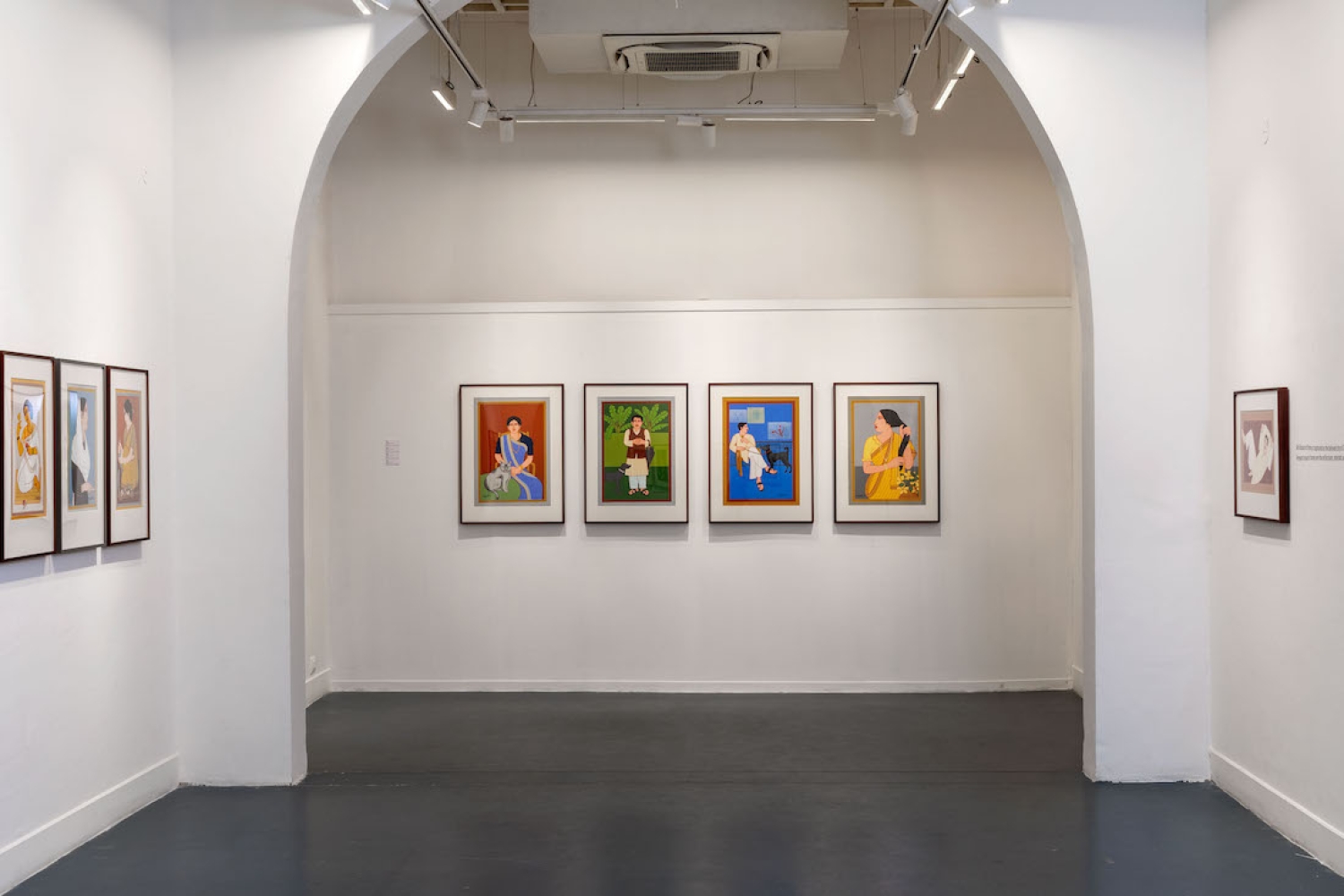 Gallery Art Exposure has brought together a careful selection of works by Lalu Prasad Shaw — Early & Recent Works (Retrospective Exhibition) and Asim Paul (Contemporary Artist being exhibited in Delhi for the first time). The two simultaneous solo exhibitions is on display at the Centre for Contemporary Art, Bikaner House, New Delhi over two floors until 25th September 2022.
Lalu Prasad Shaw — Early and Recent Works, the exhibit, is curated by Ina Puri and features early and recent works of the master printmaker and artist in graphics, crayon, and tempera. Oftentimes, visual imagery and internal identities in Indian art is influenced by other cultures, especially the western. Lalu Prasad Shaw's art, right from the early formative years, pursues a distinctly Indian focus. His oeuvre famously portrays a variety of people occupied in various pursuits, including romantic dalliances, the Babu's regular forays to the market to buy fish and vegetables or the Bibi, depicted reading or gazing into space, a caged bird by her side.
Through these images we get an insight into the artist's practice as well as his gently satirical approach towards life and its diversity. People can be differentiated by their ethnicity, religion, profession and class, giving rise to a sense of plurality. Deeply affected by political issues through his life, Shaw in his septuagenarian years chooses to reflect on his environment with humour and irreverence. The retrospective pays a tribute to the veteran by showcasing the range of his art that is as contemplative as it is humorous.
Perceptive Oscillations is a solo exhibition by contemporary artist Asim Paul, curated by Jesal Thacker. Paul's practice negotiates between the landscape, land-boundaries and memory. His large canvases, although painted in muted tones, distinctly echo a cry for freedom. The bold strokes and uneven surfaces resemble a stormy desert or a gushy rainforest, intense and chaotic. But the frenzy is further layered with thick circular markings that bind the surface into a rhythmic structure. Reminiscing of the 'boris' layering on a white cloth by his mother and also the barbed wires and borders that enclose geographies— two contradicting impressions that in turn creates yet another perception of a sublime rhythm. These oscillations between memory and perception are synthesised to form a resonant body of colour materiality within the works.
The exhibitions can also be viewed online at artexposure.in.

Date 21-09-2022