Images: Enrico Fabian; From the No Waste Challenge
With the planet drowning in waste, What Design Can Do (WDCD) recently launched the No Waste Challenge, its third Climate Action Challenge in partnership with the IKEA Foundation. This global design competition calls on all creatives and innovators to address the enormous impact of waste and consumerism on climate change. UnBox Cultural Futures Society is responsible for the execution of this challenge in India. Quicksand is an interdisciplinary creative consultancy, that facilitates the creation of meaningful experiences through design research and innovation. We're in conversation with Ayush Chauhan, managing partner and co-founder of Quicksand and the UnBox Cultural Futures Society to know more about the studio's practice and the No Waste Challenge.
Tell us a little about yourself and what was it that motivated you to establish Quicksand Design Studio?
My interest lies at the intersection of design and social impact — by connecting the best practices of design, business and social entrepreneurship with development programs. I am confident we have a powerful set of tools to address the pressing and complex issues of equity, public health, education, environment and a variety of other development concerns. Quicksand emerged from the need to set up such an interdisciplinary practice, that could rally the skills and mindsets we needed to bring about change within complex systems. Over the last decade and half of our practice, I have strongly advocated for transformative roles for design within public policy, international development, social enterprise and innovation. In this capacity, we have worked with organisations as diverse as Unilever, World Bank, UNICEF and the Bill and Melinda Gates Foundation, to design products and services that promote sustainability and quality of life for low-income communities.
In my role at Quicksand, I am responsible for leading the studio in new business, strategy and venture creation. I think it was our basic curiosity for storytelling that spurred our foray into human-centred design and led my partners (Babitha George, Kapil Das, Avinash Kumar, and Neha Singh) and I to co-found Quicksand Design Studio. Also, at the time there was a dire need for a space which explored and celebrated design thinking and doing. There was a huge gap between the needs of designers and the approaches taken by traditional research on design-related issues.
What does the consultancy stand for?
Our practice builds on inspiration and insights from the 'experiential reality' of people, whether they be users, stakeholders or clients. We are investigators, exploring the complexities of human systems. We then convert this contextual understanding into innovations that can improve the quality of life of end users or beneficiaries. Having worked in this domain for over 16 years, our belief that interdisciplinary, creative practices hold out a promise for more purposeful pursuit of growth —  or at least one that is adequately balanced between the needs to create impact at a business, societal and personal level  —  is stronger than ever.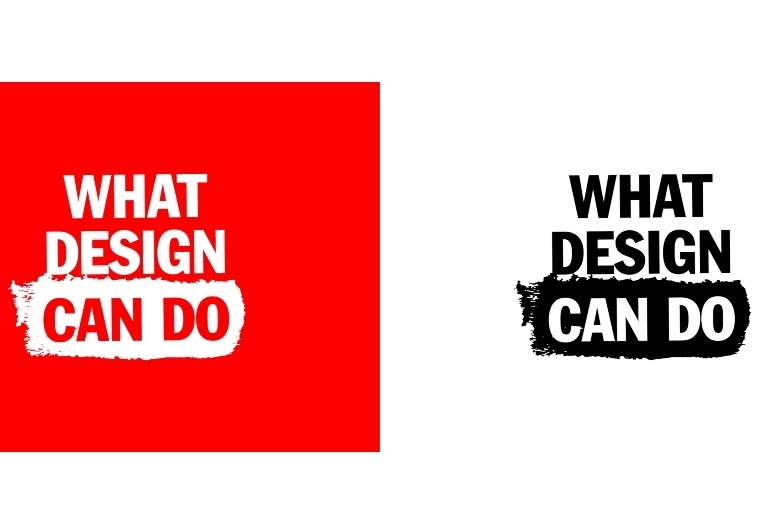 From the No Waste Challenge
What informs or inspires your work at Quicksand?
At Quicksand, design thinking informs business and development strategy at every level, from policy makers and corporate boards to the front line health workers and service staff. Our agenda for expanding the scope for design thinking has embedded us in varied sectors such as finance, water and sanitation, consumer goods, education, new media and technology. Through our successes in seemingly disparate paradigms, we have demonstrated the transformative power of design thinking.
The source of inspiration for all our work is the people for whom various products and services are designed. It is surprising how often their needs and aspirations get side-lined in pursuit of scale, speed or design of complex systems that subvert end-user experience. We are privileged that people welcome us in their homes and give us a glimpse of their everyday lives, open up in the most unexpected ways and trust us along the way. What we do with that trust is what keeps us on our feet and inspires us to represent their interest in board rooms and policy forums.
We have worked keeping user needs at the heart for our projects in emerging markets and various sectors. Our work supports organisations in envisioning programs, products and services that are future facing, disruptive, and yet rooted in principles of user centred design. Whether it was looking at revisioning the Indian fast-food experience, or more recently working with What Design Can Do on their ongoing global challenge, No Waste Challenge, our projects have taken us on a journey of deeply embedding ourselves in local contexts and working through our own process of human-centred design to make meaning for all our stakeholders.
What role do you think creative agencies and consultancies in general have in our society today, especially with the backdrop of an ongoing pandemic?
As the world begins to emerge from the COVID-19 shock, creative agencies, design researchers and innovation consultancies are beginning to realise that they will need to adapt and deal with an incredibly fast pace of change — perhaps unprecedented in my lifetime — only this time creativity is going to become the lifeline of recovery. The way forward for many brands and creatives is going to be about forging emotional connections with consumers, leveraging authenticity, and taking into account collective and connected interests. There has to be a humane basis to our pursuits as researchers, designers and thinkers, irrespective of scale. In this context, how can design respond to a changing world? How can we take individual actions towards building a resilient future? How can we unlock new insights and unleash innovative design solutions?
I think going forward we are also going to see agencies and consultancies doubling on their responsibility towards creating a more sustainable planet, which, as the pandemic has shown us, is deeply connected to human health and well being.
From The No Waste Challenge
Tell us about how the collaboration with the No Waste Challenge came out to be?
What Design Can Do (WDCD) recently launched the No Waste Challenge, a global design competition calling for radical solutions to reduce waste. It calls for innovative design solutions for today's most pressing issues and participants range from young professionals to creatives, designers, students, social entrepreneurs and start-ups. Money, governments or science can't solve complex global issues on their own. We need fresh ideas, alternative strategies and provocative thoughts. UnBox Cultural Futures Society is the country partner for What Design Can Do in India. We encourage designers and creators to dig deeper into local perspectives around waste, and highlight specific challenges and key opportunities facing this region.
Finally, what are your plans for the year ahead?
I think the focus for most of us is going to be on rebuilding — ourselves, our businesses, our communities and our societies — by reflecting on the lessons around resilience, frugality and radical collaboration. What the world went through and how we have managed to emerge from it is nothing short of a miracle, but also a testimony to the fact that we are all capable of making choices that can spread positivity and hope.
Date
02-02-2021
From The No Waste Challenge