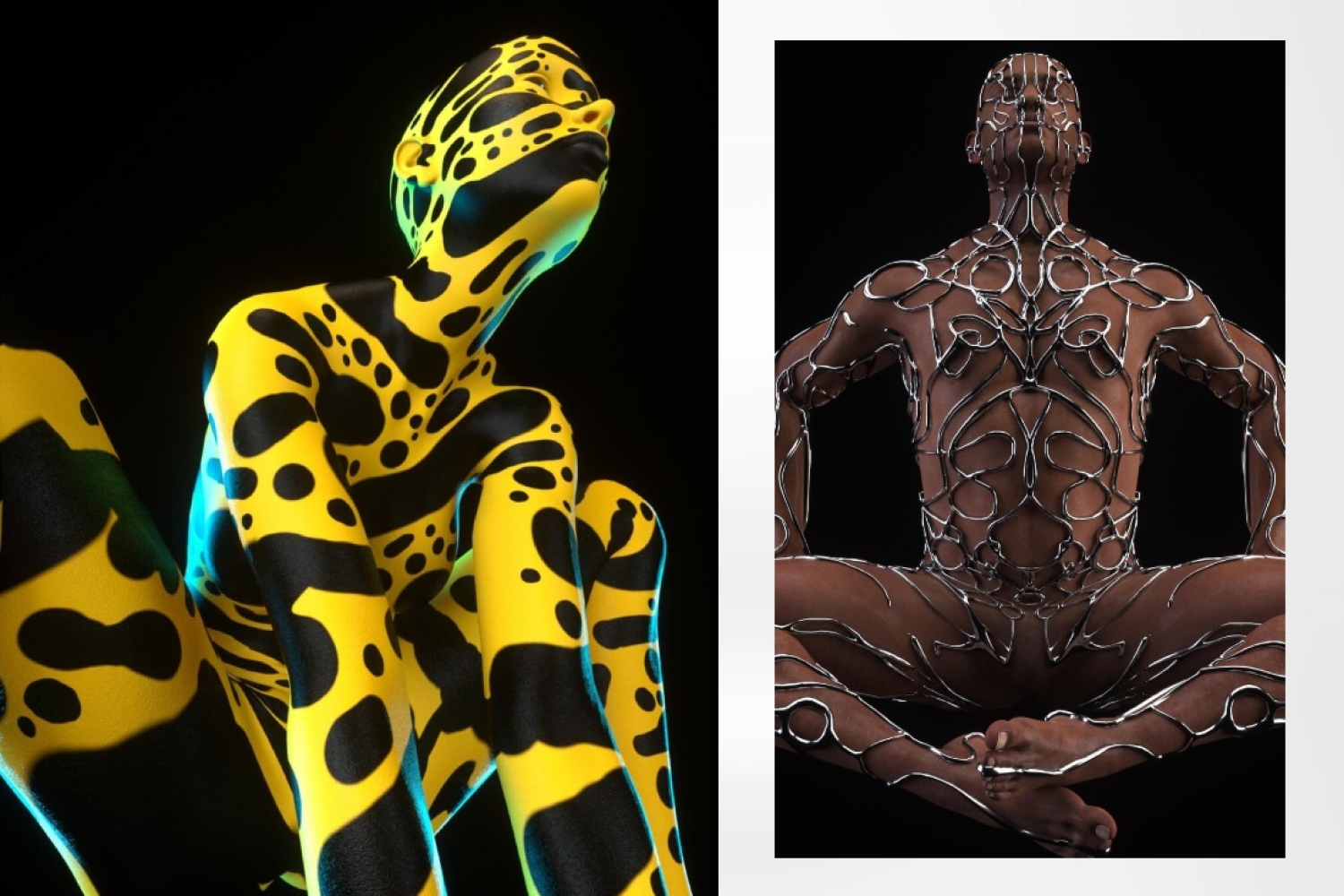 Sam Madhu is a digital creative based in Berlin, who started exploring art at the mere young age of twelve. She would make use of Photoshop 7 back then. Eventually, things grew and bubbled over for her till a point of no return, leading her to start her journey as an artist. It was only during the pandemic that the creative ventured towards 3D and CGI. We explore her work that includes 3D/CGI, graphic design, animation, audiovisuals, commercial films, concept deck design, social media content creation, and NFTs.
For what does your practice stand?
I feel like digital art is the only medium that allows me to create what I want people to experience. As a digital artist, I have no limits. I have complete control over the bodies inside my workspace. I have control over scale, light, physics, and even biology. Essentially, the digital artist is a God, because they create their own world and have complete control over it. I like this medium because it makes me feel like I'm contributing to the advancement of the human race.
Even though the process of painting or drawing can sometimes be more pleasurable than making digital art — the feeling of satisfaction at the finished work pales in comparison. When people are in awe of what you've created, and wonder how you could ever manage to do something so impressive, the feeling of completion is incomparable. You feel like you've conquered a complex problem, and all the pain it took to get there was worth it in the end.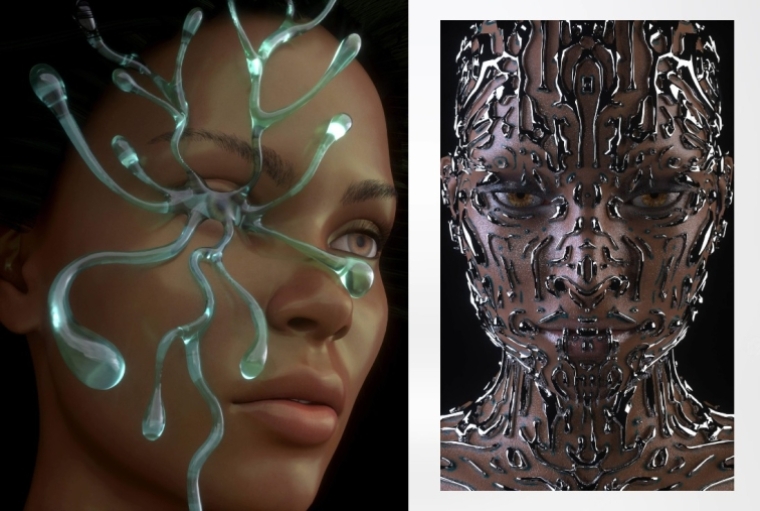 Do you think you've managed to find your voice as an artist?
It's taken me a while (all of my twenties to be precise), but I think I finally know what l want to do. I like making beautiful images, I like working with digital bodies, and most of all, I like the contrast and harmony between opposing ideas and aesthetics. I like the peace and solitude of creating digital art — I have an entire production studio in my little laptop. But the best feeling of all is seeing your work as a real installation, and seeing people and strangers react to what you've made.
What does your work in progress look like?
I'm inspired by exhibitions, museums, books, nature, the internet, and my own ideas. I start off with some messy sketches in a notebook, or I keep them in my head. Then I sit down to place everything in 3D. I create skins and bodies. The last and best part is playing with colours and light.
Finally, what's coming up next?
Hopefully a solo exhibition in my new home city — Berlin. Or a show anywhere in India.
Words Unnati Saini
Date 26-07-2023