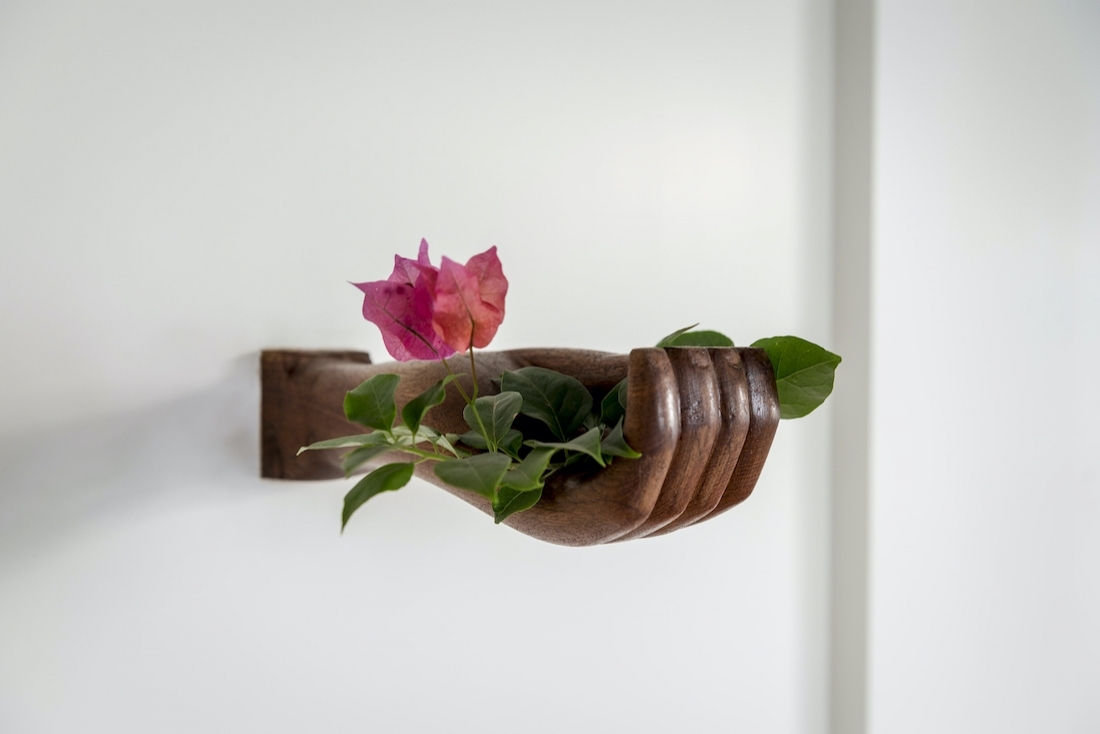 Studio Momo is a Wabi Sabi inspired architectural and interior design firm, specialising in luxury villas and the restoration of Indo-Portuguese houses of Goa. The practice is based in Goa and is run by Meetu Akali who studied in and practiced at Oxford, before moving back to India.
A Japanese philosophy of finding beauty in imperfections, Wabi Sabi, when implied in design, means rustic, simple living, with an understated elegance. Meetu's life revolves around this practice. Right from the architecture, to the interiors, to the colour schemes, choice of materials, all pivots around being sustainable and making environmentally conscious design choices. She made this lifestyle choice nine years ago when she was just 25. And now, more than ever, there is a need to be self-reliant, self-sustaining and self-sufficient.
We spoke with Meetu to understand her style of design, the need of being sustainable and the next big thing in design.
Can you talk about Wabi Sabi style of design that defines your practice?
Wabi Sabi is a Japanese philosophy which means looking for beauty in imperfections. Wabi resonates with understated elegance and rustic simplicity, whereas Sabi translates to taking pleasure in the imperfect. This Japanese philosophy encourages you to focus on the blessings hiding in our day to day lives and objects. And celebrating the way things are, rather than how they should be. Wabi Sabi is basically a concept that talks about authenticity.
In simple words, Wabi Sabi is more like minimalism with a conscious choice. It gently asks you to relax, to slow down, to step back from the hectic modern world, and find enjoyment and gratitude in everything you do. As I've been following this Wabi Sabi principle since a very young age, it was a very conscious choice to leave the hectic life of Bombay and move to Goa. Goa in fact has helped me practice the principles of Wabi Sabi in my day to day life, in my work in Studio Momo, and also in my design practice.
What inspires you as a designer?
Every project is different in its own way. I often take inspiration from my clients — they play a very important role in determining the direction that the design actually takes. The actual land also inspires me — contours of the land, what's around the property, what trees are on the property. Most of our projects are in the countryside. Be it in Goa or Kerala or Alibaug, or in the north of India. So I do like to go spend some time on the property, even before I start deciding, understanding the lay of the land, the local flora and fauna, the existing trees. As a philosophy at our firm, we have a principle where we do not like to cut any trees on the existing property, so our architecture is always based around the existing trees. In terms of architecture and architects, I get very excited by Moshe Safdie, Hassan Fathy, who have done so much great work in the sustainable way of architecture, and worked with materials like earth, bamboo and other natural materials.
I also get extremely excited by vernacular architecture. I feel there's a lot to learn in terms of techniques, the materials, the knowledge that exists in the historical and vernacular structures around the world. I personally do not see architecture as just the exterior shell. For me it translates to not just the built form, but also the interior spaces, the choice of material, choice of flooring material, your wall paints, your textures, your choice of furniture, soft furnishing, all of that. I don't see architecture as a separate entity. When I'm talking about architecture, I like to see my exterior, my interior, my landscaping — all of that as one entity. In fact to the point that I also see the food that is put in the kitchen as a part of the architecture. Architecture reflects in every little detail that goes into the house. Into what you wear, what you eat. And then again translating into your entire space, your home.
Can you tell me a little about your creative process?
When I design, I design not just the spaces, not just the architecture, I personally like to design every piece of flooring. So most of the projects that you will see, each and every room and each and every space, the flooring has been customised. Their bespoke pattern, their bespoke colour schemes, are different for every room for every project. I love working with a broader theme, but then I almost treat every corner of every space of the house like a blank canvas, and make sure that no two things, no two spaces are the same as the other. So to the level of designing, and creating every piece of furniture, flooring, cushion cover, curtain, everything is designed in-house by me and my team. So my interest lies in everything from the architecture to the table-mat on the table.
How is restoring a space different than building/designing something from scratch? What is more challenging and what principles drive both?
Restoration is actually very interesting and it is something that happened very accidentally to us when Smita Godrej and her daughter approached us to design their charao home in Goa. This was a restoration of a two-hundred-year-old house. I had never done something like this before and it came to us very early on after starting our studio, with no previous experience in restoration. So this experience actually taught us a lot, after which, I personally really started enjoying restoration.
Restoration obviously has its pros and cons. The actual space and structure have a lot to offer that you literally just have to go, breathe into that space, stay there and understand what the building is offering to you as a designer. And there's so much to offer, so if you can sink into the existing space and take it from there, restoration becomes very interesting. It's almost like adding your own creative extension to an existing story. As opposed to a new structure which is a completely blank canvas and it's all about you and your creative mind, with restoration you have to be more respectful of the existing structure and the existing space and the existing spatial planning and all of that. You have to tread very carefully, very sensitively, which is a very different flow of thought and work, but also very interesting. It does have its own challenges, so you need to have a very good supporting team with you, especially engineers, MEP, mechanical engineers, electrical, plumbing consultants who can actually guide you. Because many pipes and wires are old, so you have to redo or redirect all of that.
What I really enjoy, personally, is to create an intervention with the new into the old. By that I mean whenever I like to add anything new to the existing structure, I like to look at it differently and stand for itself. I like to have a contemporary modern day intervention with the use of materials, design sensibility and languages, so it becomes a very interesting combination and juxtaposition of the old and the new. Both are challenging in their own way though in the restoration project there's a lot that the context has to offer in terms of design and concepts, but there are obviously structural and technical challenger, whereas when you build from scratch, to be able to come up with an idea and concept is equally challenging. Both also have their own charm.
A project that has stayed with you?
All of them are equally special to be honest, I find it very difficult to name one because all of them have been very unique and very independent in their look, style and scheme. But some projects that I learnt a lot from is Villa Verde, that we designed for Isprava. The second project that is really close to my heart is the Charao restoration that we did for the Godrej family, since that came with a lot of challenges but there was a lot to learn from. And we got to work with the clients and had to translate their design sensibility, their requirements, lifestyle, all of that into the project and the fact that it was a restoration made it very interesting to work on. The end product has come out beautifully.
What do you think is the next big thing in design?
I feel the next big thing in design should be conscious designing, wherein architects and designers become more aware of what's happening in the world overall, what's happening in context of climate change, pandemic, how nature is responding to everything that we do on this planet, and are aware of these things and ensure that the design takes care to be for nature, as opposed to being against it. The choice of material, the choice of planning, the choice of designs become a lot more conscious and I hope that is the future of design.
Let's talk about the role of design in a pandemic. How can design help and what is its purpose?
I see design as a more holistic thing. The role of design in the pandemic is to bring about mindfulness. By that I mean, for example, if a space is created, a home is created, then one has to be mindful of the fact that we're in sync with nature, to avoid such future pandemics. Other than that, one should try and be more self-sustaining, self-reliant and self-sufficient. Each home then can be totally off-the-grid and can still sustain itself in the future. I think going forward, this is going to be a requirement for everybody, where it's not just about how big your house is. It's about things like having your own vegetable garden, growing your own food, and designing a house that can sustain itself efficiently if there's a power cut. Things like is it designed to be in sync with nature, is it highlighting land, enhancing natural light and supports circulation of breeze, will matter. And how self-sufficient can architecture be — I think these things are very important.
Lastly, what are you working on currently?
We are working on a lot of interesting projects currently. We are doing an off-the-grid, very sustainable project in the forest reserve in the north of India, we are doing a nine courtyard house by the stream in Alibaug, we are designing a house by the field for a Bollywood movie director in Goa, and we are also starting a very beautiful villa on the backwaters of Goa. We are making a house using mud blocks as well, so lots of interesting work coming up. We are just completing something that we call the Chef's villa as our main client is a head chef and this is going to be his retirement home, so the entire home is going to be centred around food and a kitchen. Also doing a restoration project for a 20 bedroom boutique hotel in Goa, which is touching the sea.
Text Hansika Lohani Mehtani