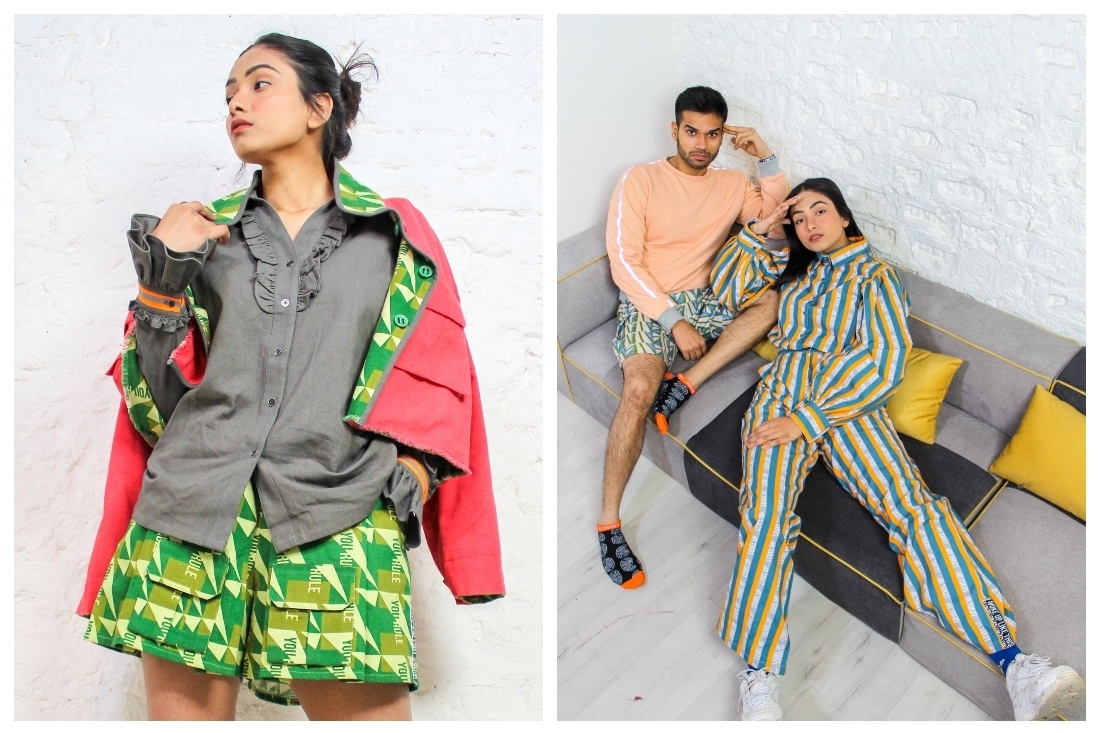 ALL2DEFY
Ananya Modi Jain
The Designer
Design has always been the easiest way for me to express myself. Even as a kid, I loved playing dress up with all of my mom's clothes and accessories. Studying Visual Art in the International Baccalaureate program in high school opened up a whole new world of design for me, where I experimented with different mediums, researched various artists across different disciplines and interned in the industry -- all of which made my goal to become a designer crystal clear. I have travelled and experienced international fashion trends and influences, both American and European; I have lived and studied in both New York and Milan. I graduated with a BFA in Womenswear from Parsons, New York and a Masters in Luxury Accessory Design and Management from Istituto Marangoni, Milan. Yet, my Indian roots, values and aesthetic have always shone brightest. That's why 'Made in India' products became my mission. I aim to address a socially conscious generation, through a range of eclectic products that remind consumers of their greater responsibility and role in the world.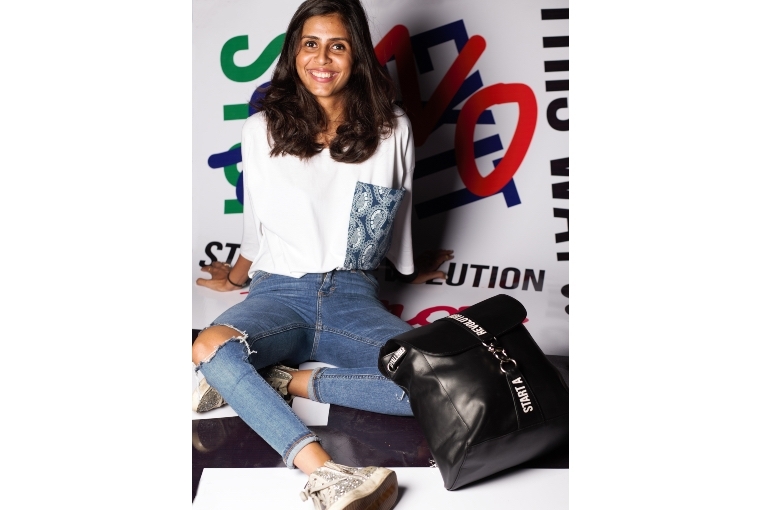 The Label
After moving back to India, I recognized the absence of a home-grown, premium urban wear brand that was young, vibrant, comfortable, and most importantly, empowered people that wore it. That's how All2defy was created. It is one of the first Indian brands to focus on urban wear. Along with responsible sourcing, we seek to create fashion that gives the wearer a voice. With quirky prints and unique embroidery, created in-house, the products are detail oriented -- down to each stitch and label. Established in 2018, All2defy is all about bold, versatile and super comfortable homegrown styling, where the products act as conversation starters that defy social taboos and promote free speech. The brand addresses topics like gender equality, body positivity and being comfortable in your own skin, through graphics and language that are inspired by youth culture. Owing to the styling, silhouettes and textile treatments, the idea is to create a niche brand that has a global appeal -- wear it anywhere, every day.

The Inspiration
My biggest source of inspiration is today's youth culture -- the lingo that we use and the freedom of speech that we encourage. I am inspired by the socially conscious generation that is not afraid to talk about topics like gender equality, body positivity and being comfortable in your own skin, and each of these aspects act as inspiration and is incorporated through graphics and language in our products. My Indian roots with a dose of my international influences inspire the vibrant prints and eclectic embroideries. Comfort, sass, classic with a twist, detail oriented, urban chic, graphic, functional and vibrant -- I keep these words that describe my personal style as the key stone while designing, and I see myself as my biggest customer. All2defy's new drop, Woke Up Like This, redefines youth culture with a dose of sass. The vibrant and audacious prints combined with witty graphics are a fresh twist on the classic stripe and plaid. With clean angular lines, hardware details and distinctive embroidery crafted with chunky cotton yarn, the collection's vibe is a refreshing new take on urban wear. This form and function driven, all-weather collection features reversible outerwear. The relaxed silhouettes and versatility make them a wardrobe staple and perfect conversation starters - reflecting the values of the urban youth of today.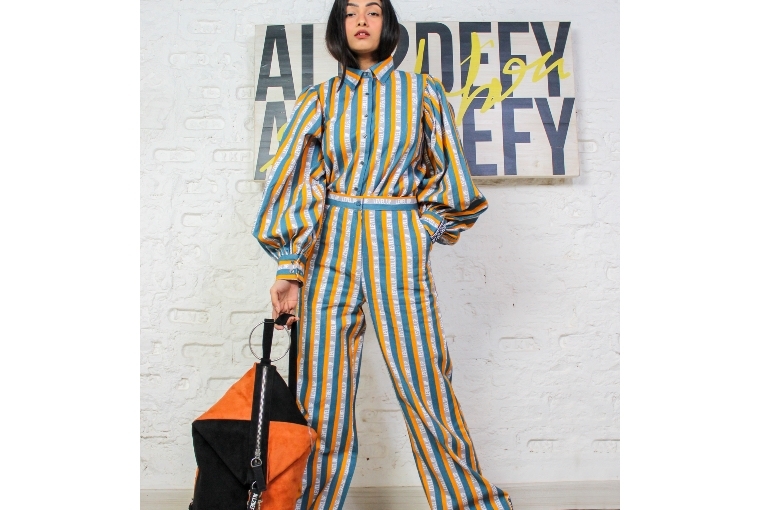 What's Next
I am excited to see how the path unfolds after the show and how people perceive and respond to the collection. I am prepared to be on my toes this next year and make the most of the exposure we can get by being part of this prestigious program. The next important step will be finding the right distribution channels to reach our customers. It's also important to be able to drop a collection every few months to keep the customers interested in our product -- something I hope I can achieve. It's essential that All2defy's Gen-Next debut leaves a lasting mark in the minds of everyone who catches a glimpse of the new line and starts a conversation among as many people as we can reach.