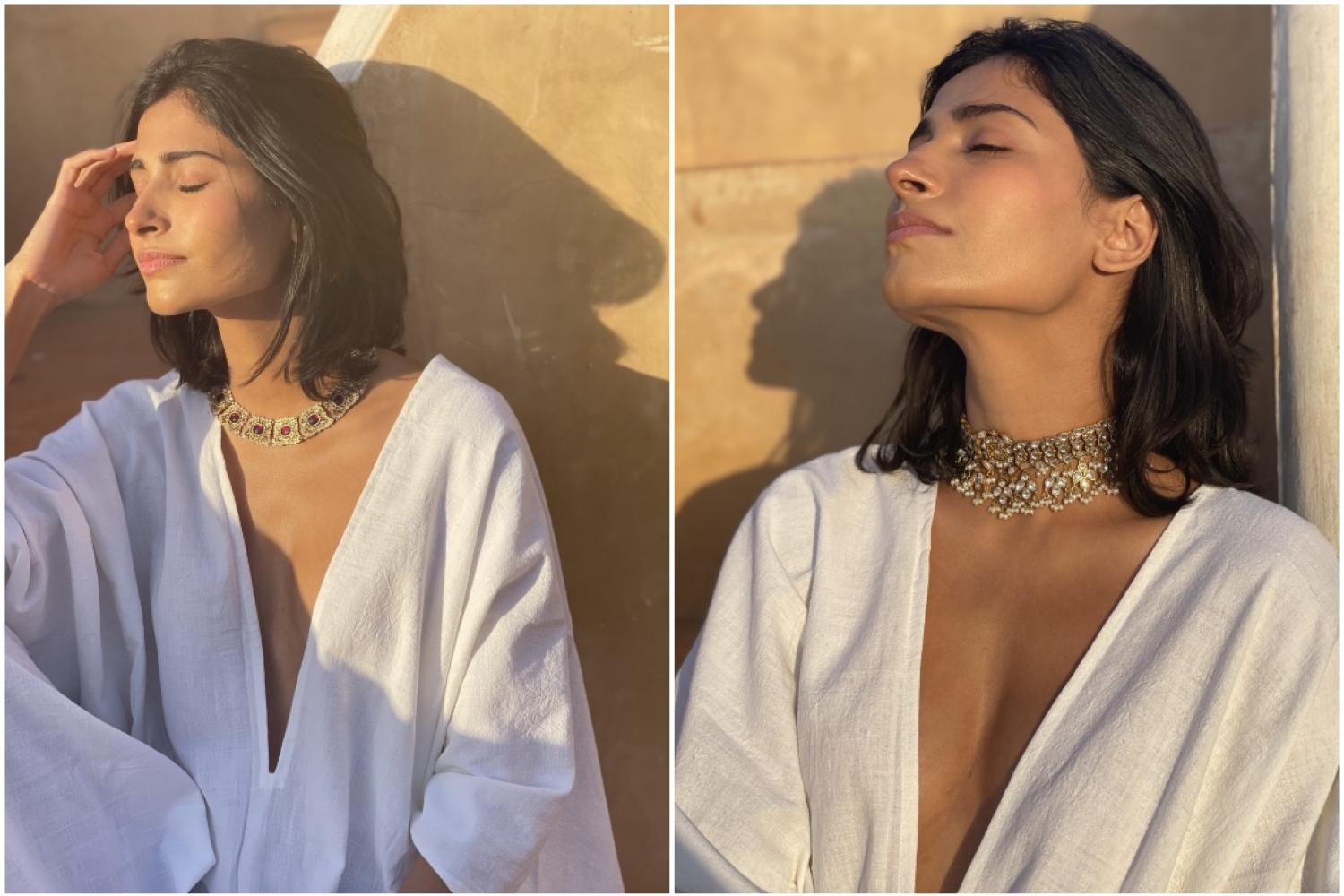 Her conservative father wanted founder of the eponymous label Anu Merton to pursue a degree in management rather than design considering the former would yield better end results and pay the bills. Years later, Anu found her way to her true calling. She accompanied a friend to her job interview for a position at Stella McCartney and ended up being interviewed too. That day she tells me, she learnt that most things in life could be achieved by curiosity, common sense, practice and pig-headedness. There has been no looking back ever since. She tells us more about her jewellery label and what it stands for.
THE PRACTICE
I would say the brand stands for Indianness and the rich culture of traditional Indian jewellery. I take immense pride in how our jewellery is worn on an everyday basis and the workmanship that goes into the same. I think it is astonishing how everything here is handmade and the karigars put in immense hard work to construct these pieces. I also don't stock anything, I only make a piece if it is wanted, I don't want to make a piece if nobody desires it. When you desire something it is made with all the more love. I think that the karigar knowing somebody eagerly awaits a piece subconsciously adds more value to it. Our label also tries to inculcate the values and essence we as a country stand for that may have been forgotten in this wave of westernisation.
THE INSPIRATION
I really draw my inspiration from what is around me, be it banal or otherwise. I dig deep into my childhood, I relive the memories. I always go back to the kind of ornaments my mum wore and how she'd preserve them. We used to have intimate, soulful celebrations when I was growing up, I reminisce back to those moments as well for inspira- tion. I also connect really well with nature, the transition from one season to another makes me feel a certain way, the festive air inspires me and drives my creativity. Music and old Hindi movies have always played a huge role in my life.
FUNCTIONALITY VS AESTHETIC
This is always a fine balance. I'd say this is something rather subjective, I might be comfortable in something that will probably not work for others. My way of achieving the balance is avoiding pieces that aren't wearable often. I don't think you should buy jewelry that you're going to keep in a locker. I create pieces that can be worn in many different ways with all sorts of clothes that make one proud of wearing a homegrown piece. When it comes to earrings I often don't make big earrings considering they're rather heavy and uncomfortable to wear. I wear a lot of the jewellery myself to test how comfortable it is, the different ways in which a piece can be styled and more.
THE PROCESS
It all begins for me when imagination strikes. It could be a colour, a flower or even a moment. I'm a huge daydreamer so half my time is spent being in my own head. Usually music also leads me somewhere or the other. There was a Hindi song I was listening to which roughly translated as your eyes shine like a cut diamond, I hadn't even realised how profound those lyrics were. It is always these small things that take me to the drawing board and I started thinking along the lines of a necklace or earrings. I imagined the woman in the song with the shiny eyes going out for dinner wearing a stunning pair of earrings. It really is a very emotional process for me. I'm very strongly connected to my work.

This article is an all exclusive from our June EZ. To read more such articles follow the link here.

Text Unnati Saini
Date 16-06-2022