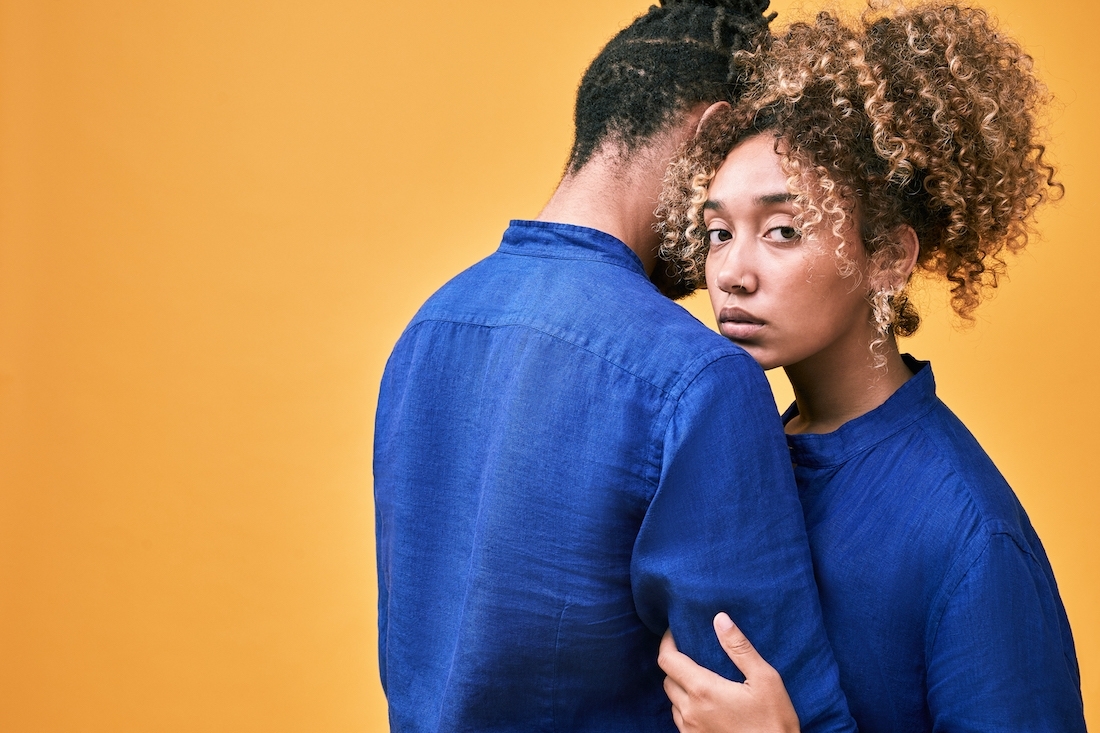 Ever so often, we come across a brand that speaks a fresh language. Even with measured words and focused clothing, they bring a renewed sense of curiosity to the table, which makes us keen to explore the expanding margins of what fashion could mean. One such brand that came up on our radar was Coconut Residence, a London-based, ready-to-wear label 'inspired by the culture born out of immigration and the movement of people aspiring to a more prosperous future.' We speak to Veeraj Haria-Shah, co-founder and partner of the brand.
Tell us a little more about how Coconut Residence came to be and the people behind it.
The idea for the brand stemmed from the combined family heritage of the co-founders and partners, Veeraj Haria-Shah and Alexandra Taylor Richards, which spans the Caribbean, Guyana, India, Kenya and a childhood spent in West Africa. I studied at the London College of Fashion, where I began my education in menswear, writing my dissertation on tailoring, before taking a buying role at Marks and Spencer and working for a Savile Row tailor. Alexandra and I both met whilst working for the British designer, Paul Smith. We immediately connected over our love for art and culture and we quickly identified commonalities in our heritage, not only being the first/second generation to be born in the UK and the inspiring stories of our ancestors, but shared values and even food like channa masala and mithai!
We decided that we wanted to create a brand and label that would authentically represent people like us, young creatives, harnessing our rich heritage and focussing on craft and provenance. It was important that we created a brand that was representative and a business that stood for positive change. My late grandfather was a self-made entrepreneur from rural Chela, Gujarat, and went on to build a family business across Kenya, The Gambia and the UK, supplying exotic fruits and vegetables. I had a wonderful childhood spent travelling with him. My mother is an illustrator and artist, and my father began his career wholesaling Levi's denim in 1980s London. So there was a lot to absorb and consider as I became older. Before starting the brand, I took some time off from the industry to broaden my knowledge and define my vision. I worked for my late grandfather's business, travelling around South America and West Africa, sourcing produce and meeting suppliers for UK retailers.
How does the culture of immigration tie in with your inspiration for clothing?
I feel very fortunate not only for the rich and varied influences I have been exposed to, but also that my grandparents decided to choose the UK as their home. Coconut Residence aims to focus on and celebrate the diversity of the society that we live in. The brand name is a symbol; as the coconut tree is indigenous to our homelands but foreign to our places of birth and residence. It speaks to being inspired by the cultural connections born from immigration. We draw inspiration from the full spectrum of arts and culture and 'things', right from a certain hue of a mango through to Gambian architecture and Dancehall music.
For example, our house style Shetland sweater was inspired by looking back through old family photos, for colour references, silhouettes and styles. The jumper is modelled on the classic 'pullovers' many first-generation Caribbean and Indian settlers wore upon arrival in Britain from warmer climes. We worked to create something special, which is sourced and spun in Aberdeenshire, Scotland. Using a complex technique of whole garment knitting, the sweater is 'seamless' which results not only in a superior fit but a more sustainable product with zero-waste.
Other cues we take are from art and cultural stories, relevant to our background, such as the history of Indigo for our denim shirting. It was only recently that we discovered that the word which is eponymous with Denim and associated as a result with Japan, derives, of course from the Latin word for India. Another example is our house tailoring and shirting styles, which were inspired by the meeting of industrial designers Charles and Ray Eames and Jawaharlal Nehru in 1958, and are a modern interpretation of what we imagine the three visionary pioneers may well have worn to that meeting today.
Take us through the label's design, process, collaborative philosophies and practices.
As a brand, we buy and produce consciously all year round, and not for seasons. With modern lifestyles and the ability to travel all-year-round, we consider that the idea of seasonality is outdated and leads to waste. We want to encourage conscious consumption and produce products with enduring appeal, which can be combined to suit the weather. We only add products when we come across something really special, whether this is a fabric, a new technique or an artisan producing a specialist product. We achieve this by hand-picking specific manufacturers for specific products. Much of our production is done by small scale, independent family businesses, many of which have been running for three generations or more. Working with specialist, family-owned operations, means we can meaningfully collaborate in the production of beautiful products in small batches. Our uncompromising approach to quality and detail means that some of our garments are the product of inputs from three separate sets of specialist artisans.
Many of our products include features and details which are found in traditional bespoke tailoring, but rarely in ready-to-wear. We are obsessive about these details, such as a mitre surgeons cuff on our jacket or a specific lapel, shoulder or pocket. We develop our designs and patterns in-house to create versatile pieces. Only once a sampling, testing phase has been completed do we proceed to place orders for garments for our customers. In terms of fabrics, we tend to primarily work with natural cloths or a mix of recycled materials (if required for technical performance). Our linen, for instance, follows our philosophy in reducing impact, as it is rain irrigated and grown in Europe, which is much more environmentally friendly and sustainable. As a brand (and as a vegetarian), we do not work with animal products such as leather.
The philosophy behind our creative collaborations stems from our belief that many of the best things that life has to offer have been created through multicultural connections, new friendships and the exchange of ideas. Through collaboration, we aim to support and promote talented people, who are producing beautiful work and driving their art form forward. We work closely with our collaborators throughout the process, to create a product that we are jointly proud of. All items are produced in limited quantities and proceeds of sales are shared, often donating profits to a worthy cause. In buying our collaborative pieces, you are, as with purchasing a limited edition print, buying a piece of original creativity.
What aligns the Coconut Residence's mission with The Felix Project's work? Why this particular cause?
The brand mantra translates from Sanskrit as 'mutual assistance of all beings'. It adorns every garment that we produce. We hold these words dear as they echo the philosophy of our ancestors. Sharing accommodation, resources, food, savings and dividing monthly wages is a common theme in the family histories of many immigrant communities arriving in new lands. There was a collective unity to ensure no one fell behind. Sharing a house with extended families and never missing a meal became the bedrock for building a more prosperous future. To sustain this philosophy we partnered with an independent charity close to our heart, The Felix Project. Parts of the fashion industry can properly be criticised for overconsumption, unethical labour practices and environmental harm. As a brand, we aim to operate in the right way by creating, manufacturing and retailing consciously and encouraging our customers to buy quality from brands that have principles that are truly aligned with their own.
I came across The Felix Project whilst working in the fresh produce industry and was really taken not only by their mission but also the passion and quality of execution in everything they do. It is an unknown scandal that millions of people in the UK struggle to feed themselves and are malnourished. There is enough food for everyone in our system, it just doesn't reach all the people who need it. The Felix Project provides the link between food suppliers with surplus food and charities feeding vulnerable people. I liked the idea of supporting a charity that wasn't connected with the industry in which we operate and one which was more important than ever during the Covid-19 pandemic. For every item of clothing we sell, we donate meals to feed people in need. From day one, we wanted to show our commitment that through buying good clothes, you can support a good cause.
Lastly, what do you see your brand evolving into, and what's next?
Launching in a global pandemic has certainly allowed us all to be more considered. We don't intend to continue to take anything other than this considered approach going forward. We aren't prepared to dilute the fundamentals of our brand in favour of chasing short-term sales. We want to continue to cater to the needs of our customers, as a year-round outfitter, whether that be for leisure, business, travel or the developing hybrid of the three. In this connection, we are currently developing luxurious pieces of home and resort wear for sale through international channels and stockists, and Alexandra in particular is looking forward to launching new products in our womenswear range.
Looking to the longer-term horizon, we haven't written off the idea of being more than just a fashion brand and we would love to move into homewares and textiles. We plan to add some small offerings this year whilst developing our house styles and broadening our Artist collaborations. Whilst we could not be more positive about the future of the business, based on the response to the brand so far, in the short term, as many of us, we are simply looking forward to a summer where there are (hopefully) events and weddings and dress up for!
Text Parth Rahatekar
Date 08-04-2021
Credits
Photography Jamie Tilley
Male Model Khi Graham
Female Model Ajah Nugent
Creative Design Anton Webb