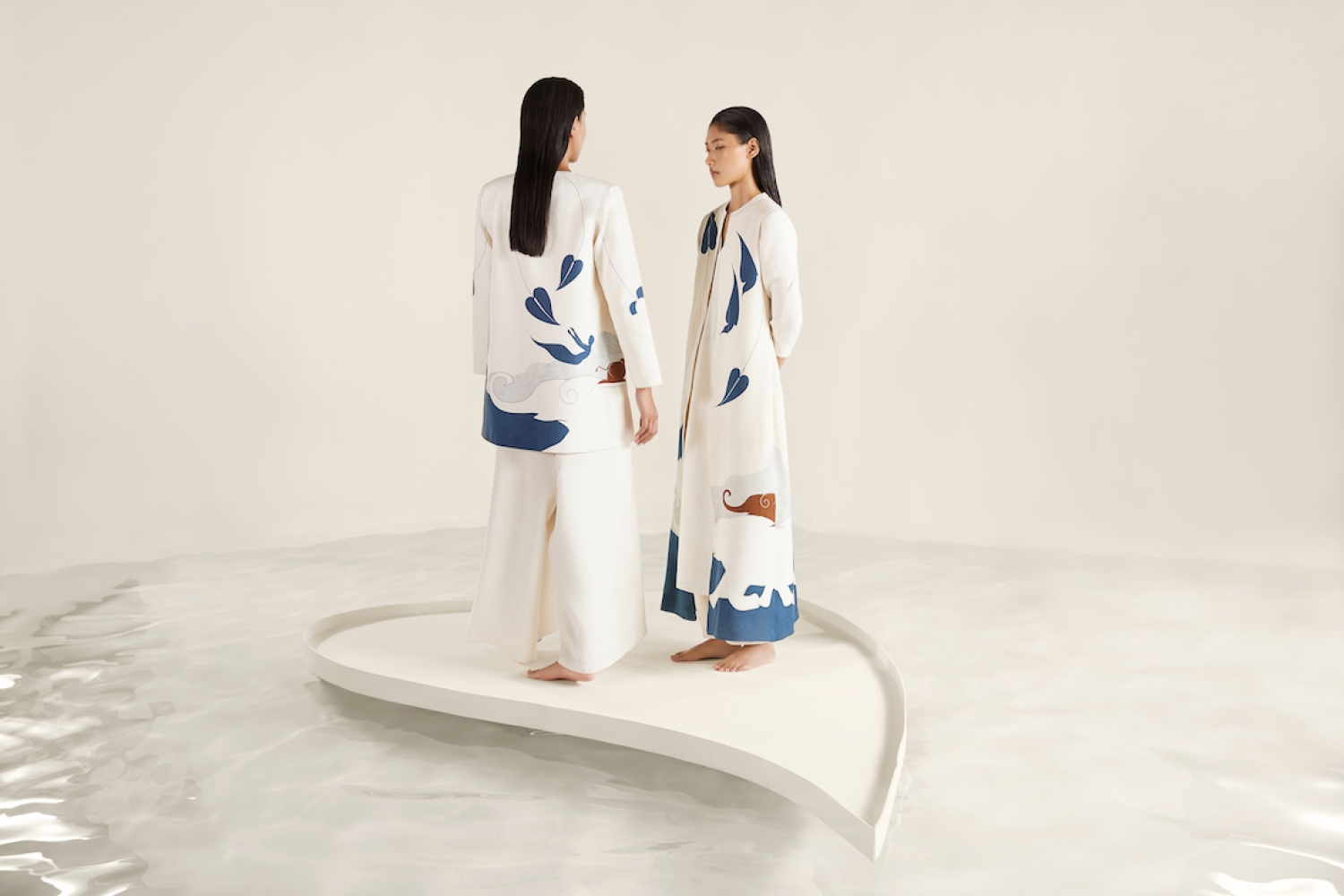 For Priyanka Modi, Creative Director and Co-Founder of the label AMPM, the label's new offering, EKAM, started off as a spiritual journey before culminating as an artistic endeavour for the audience. With a sharp focus on moulding AMPM as a brand with purpose and intent, Priyanka wishes to spread forth the message of conscious living. Since the launch of their collection Itminaan, back in 2021, until today, all the collections have been inspired by one's key emotions. While Itminaan was about reflection — on where one comes from and where they're headed. Ehsaas was about realisation, about the way ahead. Subsequently, Nirvaan was about liberation — freedom of expression without fear. Finally now, with Ekam, they talk about oneness and having gratitude towards the world they've built together. Priyanka lets us in on the collection and more.
The Process
Our creative process is quite an intensive and collaborative endeavour. It begins with thorough research and analysis, where we dive deep into the ever-evolving fashion landscape and seek inspiration from art, culture and nature. Our creative team engages in brainstorming sessions to generate ideas and concepts that align with our brand's vision and values. We explore different themes, colour palettes, textures, and silhouettes, aiming to strike a balance between innovation and timeless appeal.
Sketching and prototyping follow as we bring our ideas to life. Through countless iterations and refinements, we ensure that each piece in the collection captures the essence of our brand and resonates with our customers. Attention to detail is paramount, from fabric selection to motifs, we strive for impeccable quality.
Collaboration plays a crucial role throughout the process. Our designers work closely with pattern makers, karigars and production teams, fostering a dynamic exchange of ideas and expertise. Feedback loops and regular reviews help us fine-tune our designs and make necessary adjustments. As we near completion, we conduct rigorous fittings and quality checks to ensure that each garment meets our standards.
Our entire process is fuelled by our commitment to creating mindfully designed products that are curated with a lot of details — ones that are aesthetically aligned, functional and transitional. We started with a promise of 'relaxed and stylish, everyday luxury', and through our extensive process, we ensure that every product and collection is thoroughly filtered through that lens.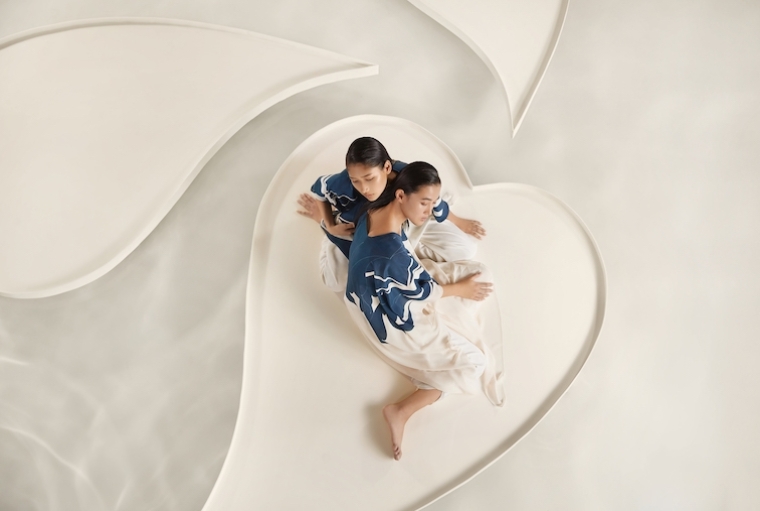 Ekam
Ekam, derived from Sanskrit, beautifully captures the essence of 'oneness' and serves as a powerful symbol of unity. The pursuit of oneness resonates deeply within us all. When two individuals embark on the journey of marriage, their purest intention is to merge their lives into a single entity. Similarly, when they choose to bring a child into the world, their aim is to manifest and share the profound beauty and unity they experience within their relationship.
This intention persists in various realms, including the workplace, where teams, collaborators, and organisations seek to come together as one cohesive unit. This unity brings forth a sense of completeness, joy, and creativity that can positively impact the world. Oneness, or Ekam, represents the realisation that while we are uniquely different, we are also interconnected, forming part of a greater whole. Our collection this season is inspired by the feeling of oneness, reflecting the harmony and interconnectedness we all share.
The Future
Over the next five years, we see ourselves as a global luxury lifestyle brand, while simultaneously diversifying and expanding our range of products. We are currently busy creating a couple of brand experiences, while simultaneously crafting our upcoming festive line.
Words Unnati Saini
Date 24-05-2023