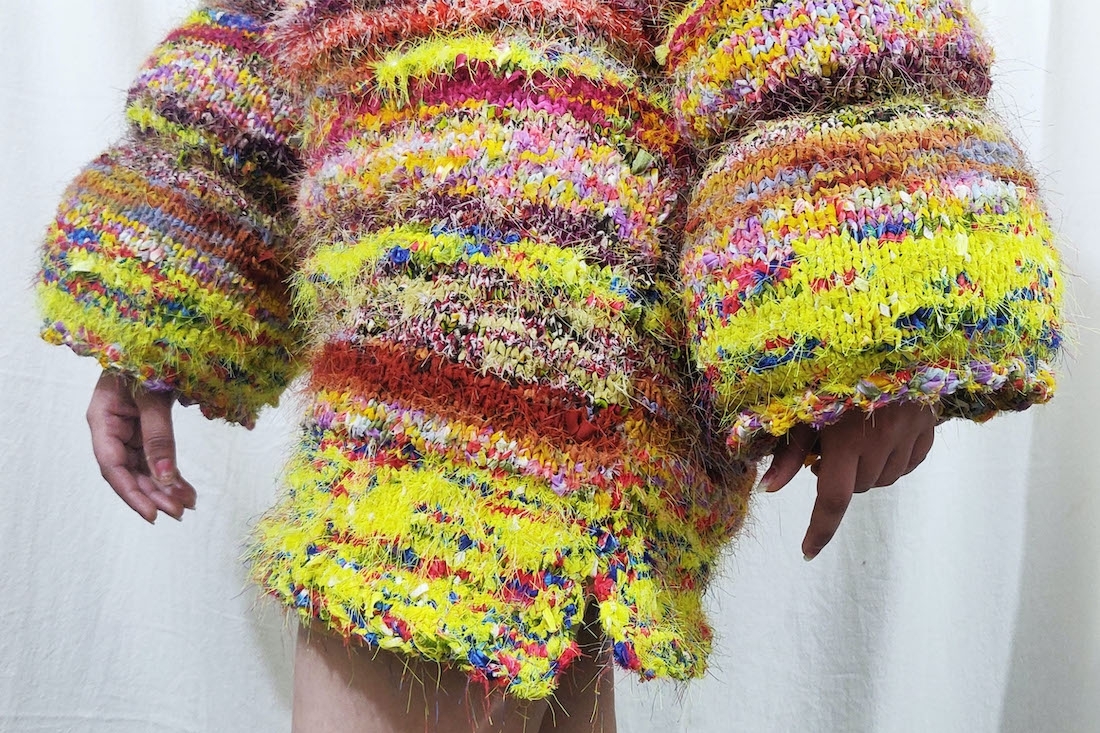 Fashion designer and visual artist Mansi Chauhan made the decision to attend NIFT in the eight grade, when she found out about the existence of the institution. Hailing from Bijnor, UP, she grew up fascinated by the arts and crafts, excelled at academics, and was focused on her dream of becoming a fashion designer. She tells me, 'I am from a city where fashion design is not considered as a career option. Yet, I was so determined, it was either NIFT or nothing for me. My family eventually had to take a difficult decision and go against everyone to support me.'
For someone who won accolades for her graduate collection, it came as a surprise when she shared that while growing up, she had absolutely no idea about the industry. In fact, she read her very first fashion magazine in college. She entered the field as a blank slate, but didn't let that turn into a weakness. 'I once read that 'Being inexperienced has one advantage: it's easier to think outside of the box if you don't know it exists. After all, new ideas can't breathe when they are framed by old habits.' In college, I started visualizing my surroundings differently, creating new forms, experimenting with different materials, exploring new horizons of fashion and expressing my interest in art through my designs. When I started exploring and finding my own identity in design, I got inspired by the work of designers like Iris van Herpen, Rei Kawakubo, Issey Miyake, Viktor and Rolf. I continue to be amazed by the phenomenal work of Iris Van Herpen,' Mansi adds.
Her recent bioplastic series, New Skin, is an exploration of different kinds of living mediums, furthering the idea that decomposition is not the end rather a new beginning. Inspired by her previous collection, The Macabre Beauty, New Skin delves into the multidimensional possibilities of fashion with the intersection of art, resulting in a futuristic visual and sensory experience akin to none. 'Everything around us is always ever-changing. I used natural, water soluble materials to show that change is continuous. Sometimes we cause change and sometimes it is a part of the natural process. Without change, nothing would exist,' she asserts.
A surreal expression of her creativity, she views her designs as unique amalgamations of art and fashion. She breaks it down further, 'In my collections, I merge the two while experimenting with new materials and innovate unique textiles. I always try to push the boundaries of fashion by telling thought-provoking stories that go far beyond just designing a piece of clothing. There are times when I feel that I don't fit into the fashion we see today. That's when you start exploring your own new ways and bringing your imagination into the real world, so that you can make your own niche and inspire others to do the same.'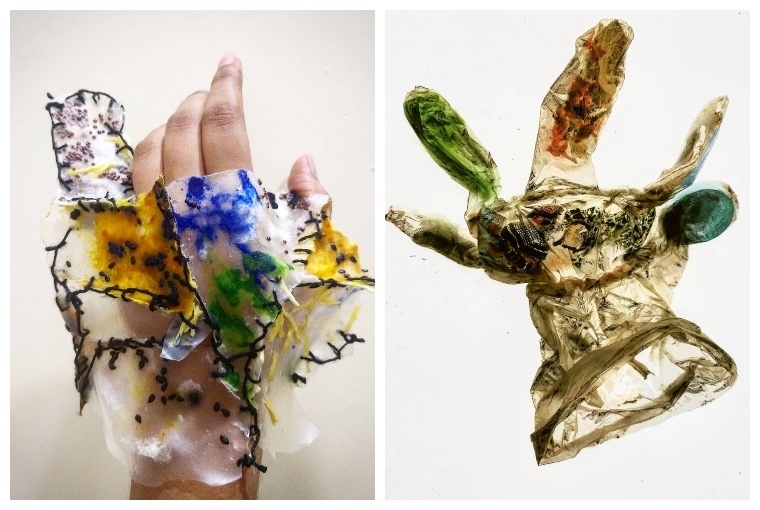 The designer's process works differently as she develops her own materials, which requires intense research, critical thinking and curiosity. Mansi's material innovation is also dependent on the inspiration for her collections. For her series, S-A-R-I, wherein producing no waste was the main focus, she used twelve old discarded saris to construct three garments, along with a shirt, carefully made using 600 patches of waste fabric. For the collection, Macabre Beauty, the designer made use of approximately 200 tea bags for one garment, along with tissue paper and waste threads in other garments to display different stages of human decomposition. New Skin, on the other hand, was a 30-days-long series, where Mansi made use of water soluble bioplastic sheets. She then made the decision of experimenting with a new material everyday. It lent the designer creative freedom to come up with forms relatable to the audience.
In the current moment of fashion, when everyone is busy creating newer textiles, Mansi's focus is on the older damaged ones that no one uses, which end up in the landfills. She believes designers and creatives have to take on the primary role of creating concepts that work for both the people and the planet. Talking about sustainability, she explains, 'As designers, we are in a position to bring a new framework by reusing, repairing and utilising existing products and materials as much as possible. On the personal front, I used 12 saris, approximately 20 years old. I had then cut them into one inch wide strips and used handcrafted techniques like braiding, hand knitting, hand crocheting and hand stitching. I used a multicolor pattern, so the wearer could easily repair it again without thinking about color and fabric limitation. I even used old, damaged soft toy fibre for filling.' Her motto is simple — sustainability begins at home. She maintains it is vital to focus on slow fashion, quality, durability and use materials that have been created to last, while being kind to the environment.
Text Unnati Saini
Date 27-05-2021